Today, let's seek a little the sun with a gorgeous maternity photo shoot at Geneva lake with Amaka's family. For the second pregnancy, Amaka and her family chose the famous Geneva lake as their background for their photo shoot. How to express how happy and lucky I am to be able to shoot beautiful families with such a great environment with the Geneva lake? I love Geneva lake shore as it gives us so many various colors and a uniqueness to family pictures taken there. It is always impressive to see how the Geneva lake plays a beautiful photographic melody with different tones and colors.
Maternity photo shoot at Geneva lake – Amaka's family
Let's go back to this post main subject, which is Amaka's family maternity photo shoot at Geneva lake. We were lucky to see some sun for the couple pictures part with Amaka and Yomi. When a family wants photos at the Geneva lake shore, we always make the usual landscape photo to use the great Geneva lake environment. We could not miss it for this maternity photo shoot with a textured sky as I love them!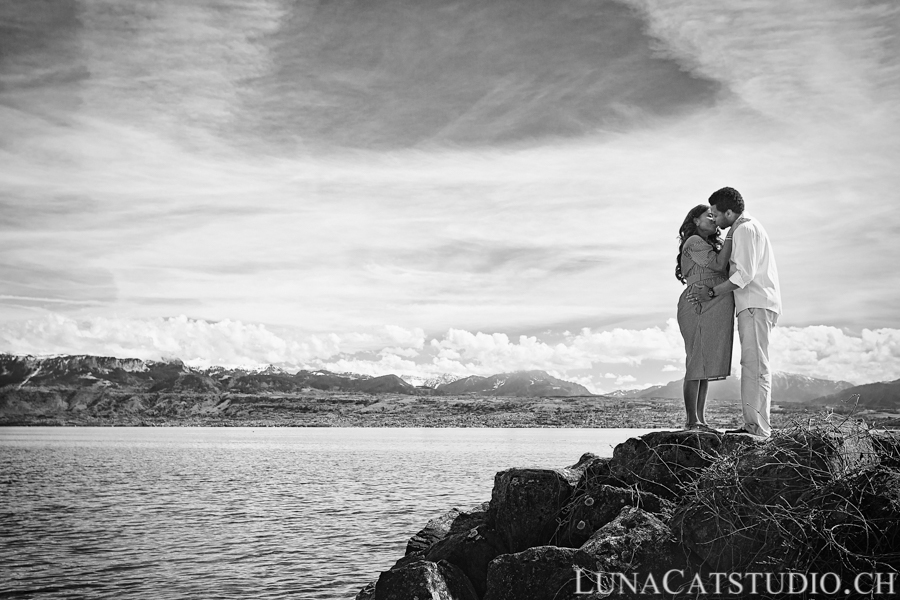 I always propose parents to bring small objects dear to their heart before their baby's birth. Usually, the first baby shoes work well in pregnancy pictures.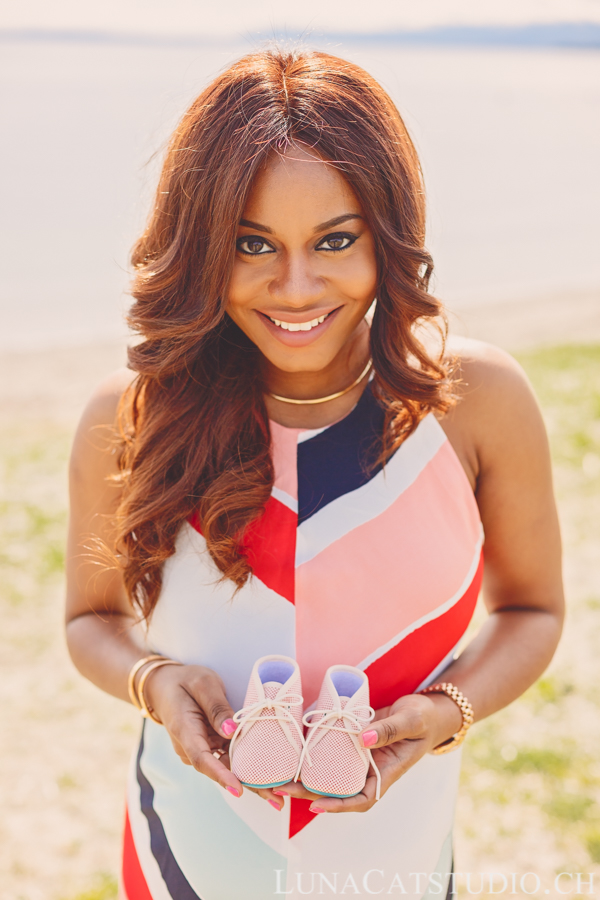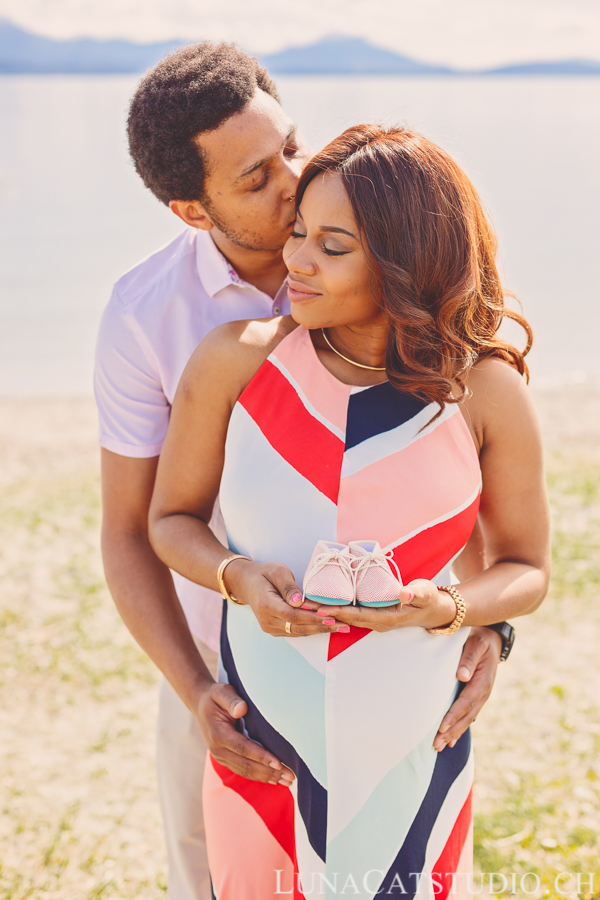 Before baby's birth, it is so important to enjoy these last moments to capture the love uniting future parents' couple. I love the love intensity I see in the couples I meet, and Amaka and Yomi are perfectly illustrating it!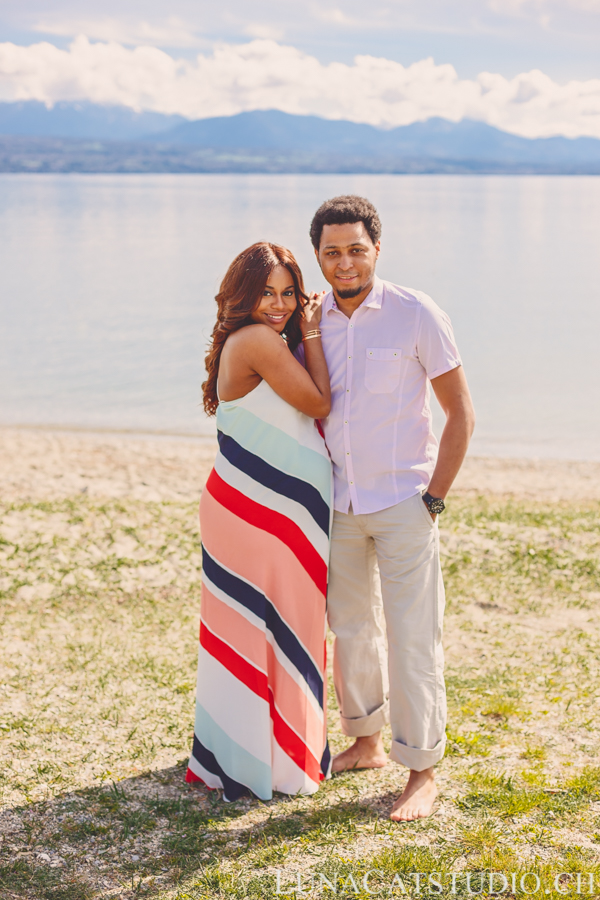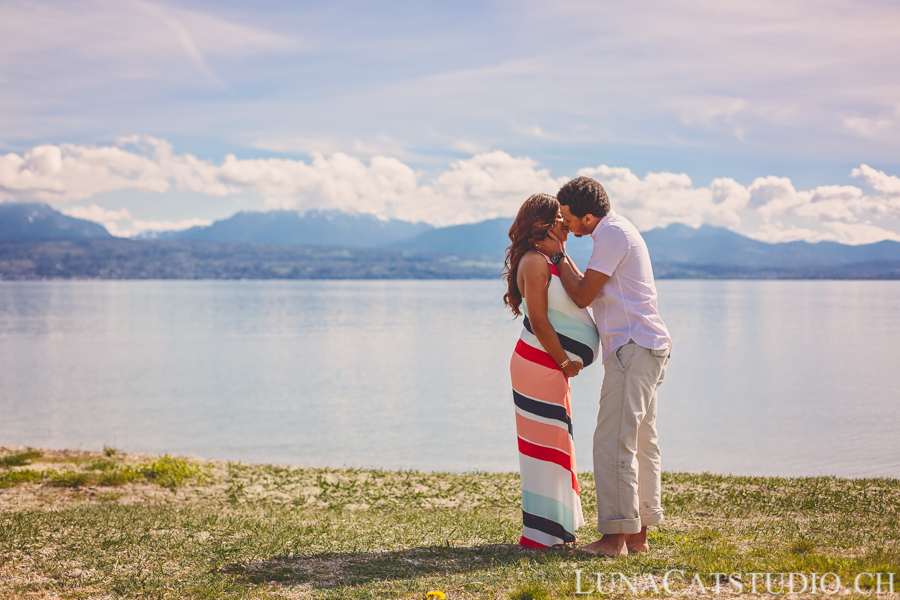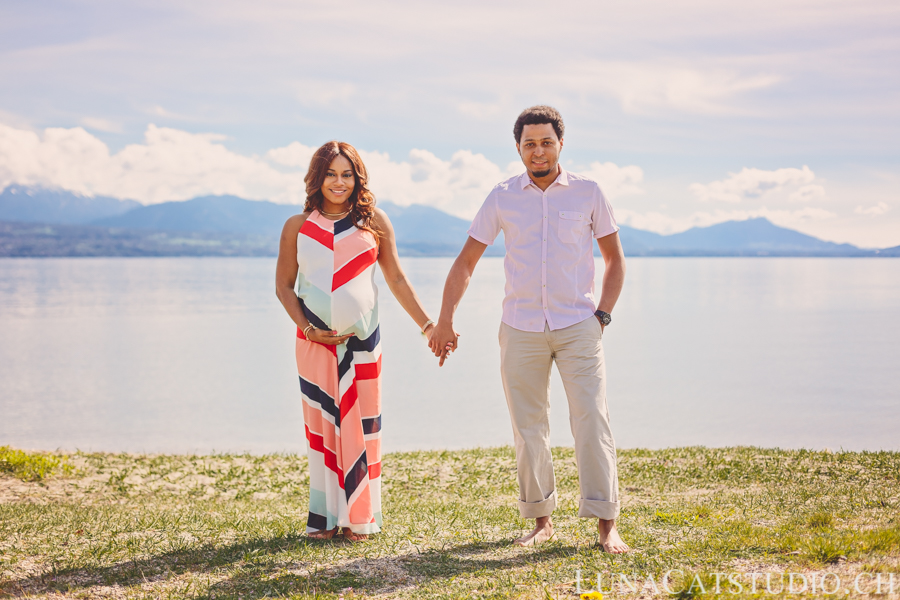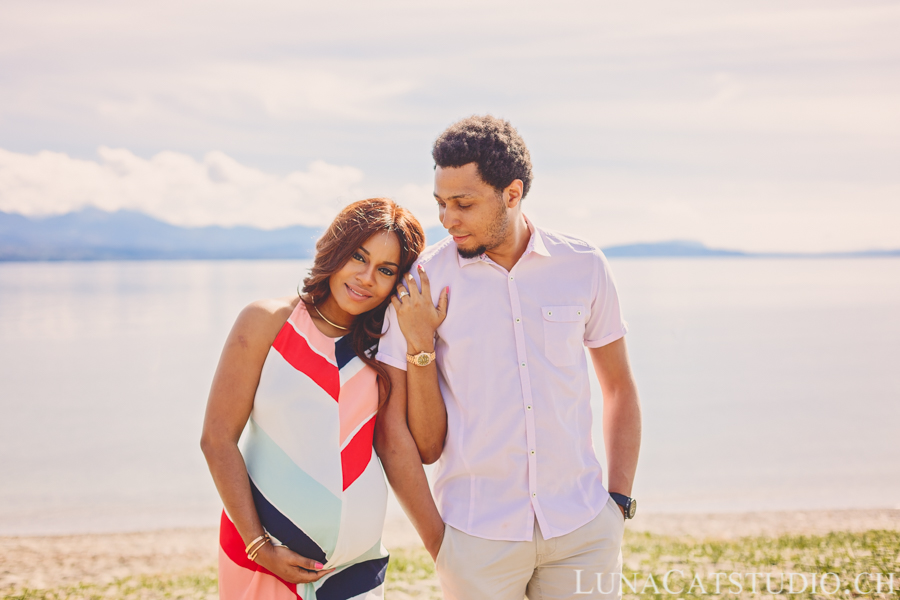 Lastly, Micah, Amaka and Yomi's first child, also the future big brother, came into play for the family photo part. Being pregnant with a second child also brings the need to prepare the first child to the baby's birth who will be the little sister or the little brother. I also enjoy seeing how every child reacts differently to a new baby in his family.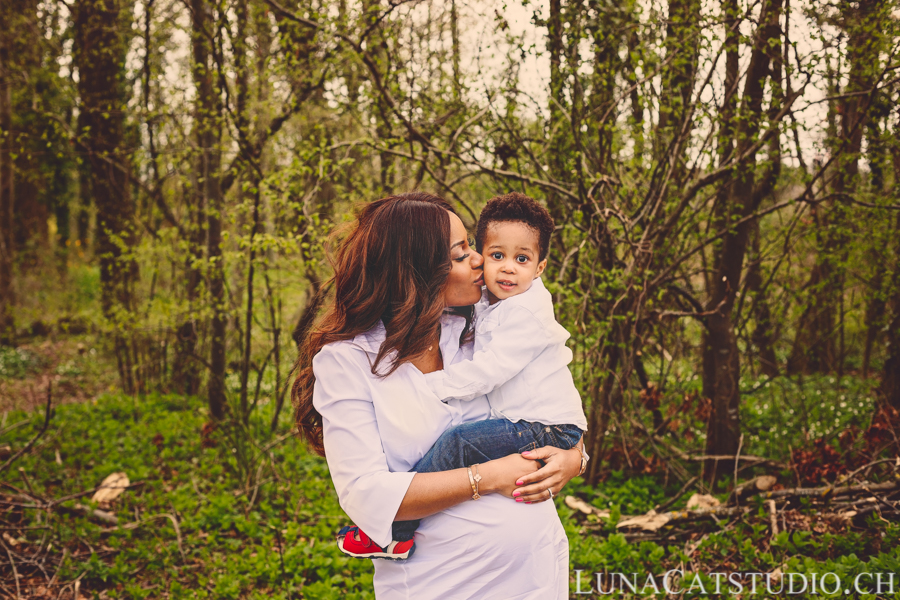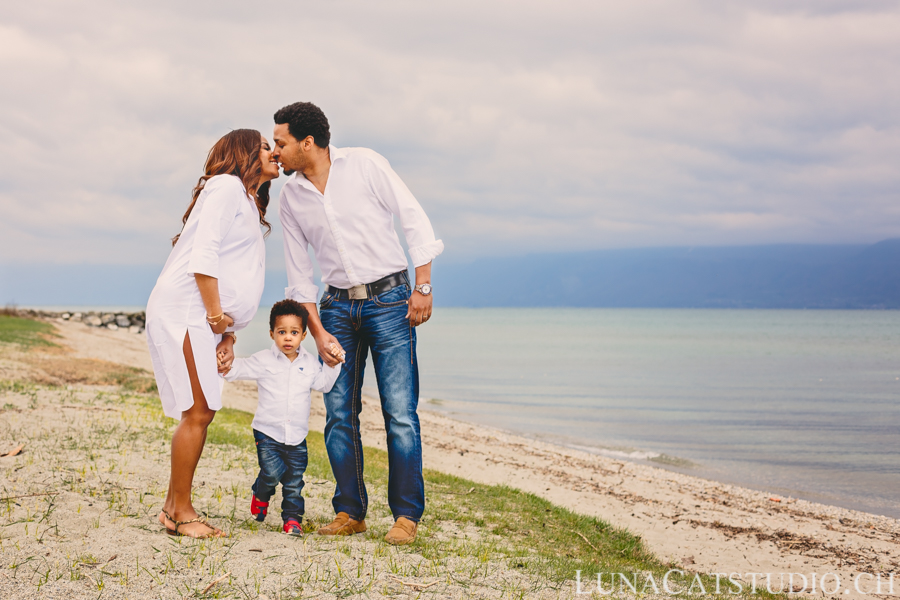 Micah loved this maternity photo shoot as he could see and observe swans on the Geneva lake! It is really a great environment for kids to play and I really enjoy being able to photograph in such a beautiful and kid-friendly environment and make gorgeous and unique pictures for every family I meet.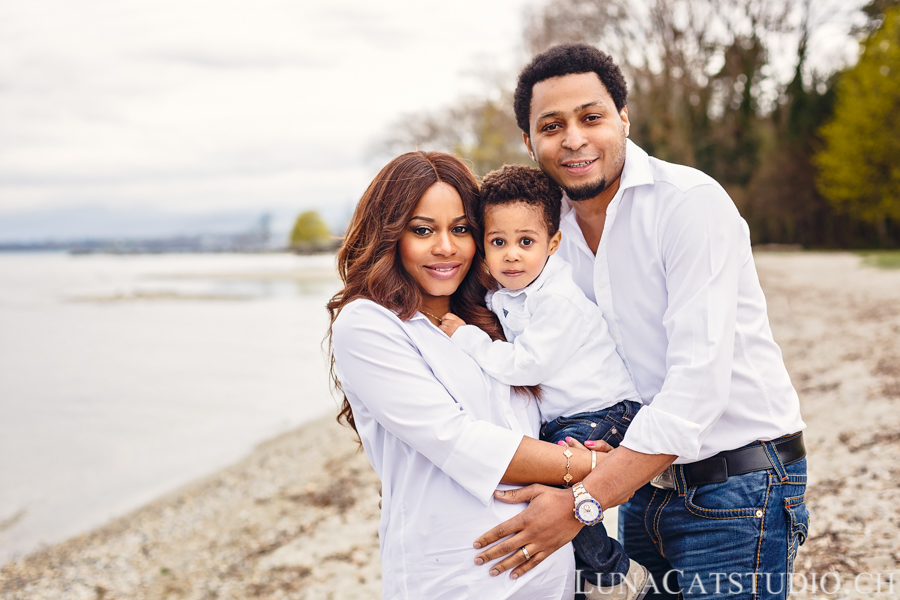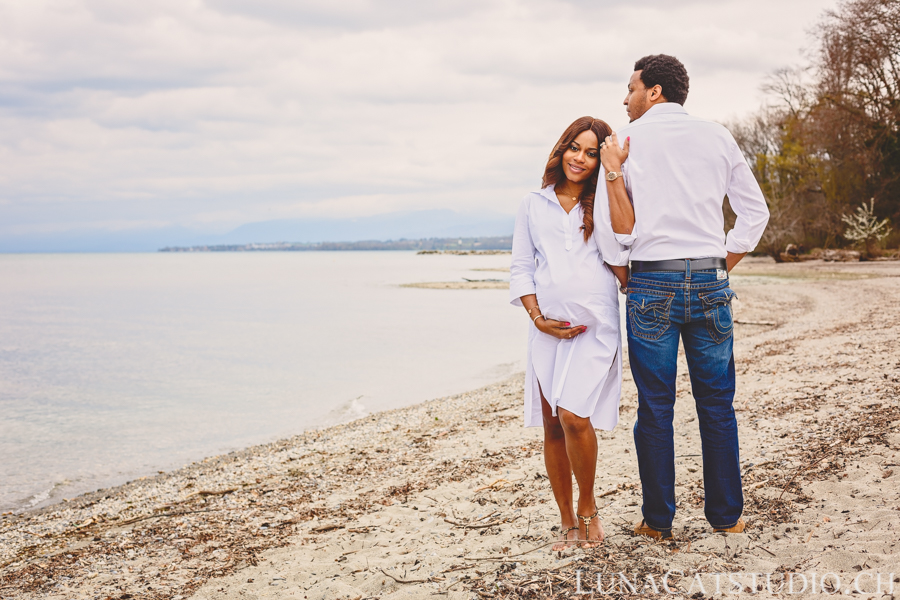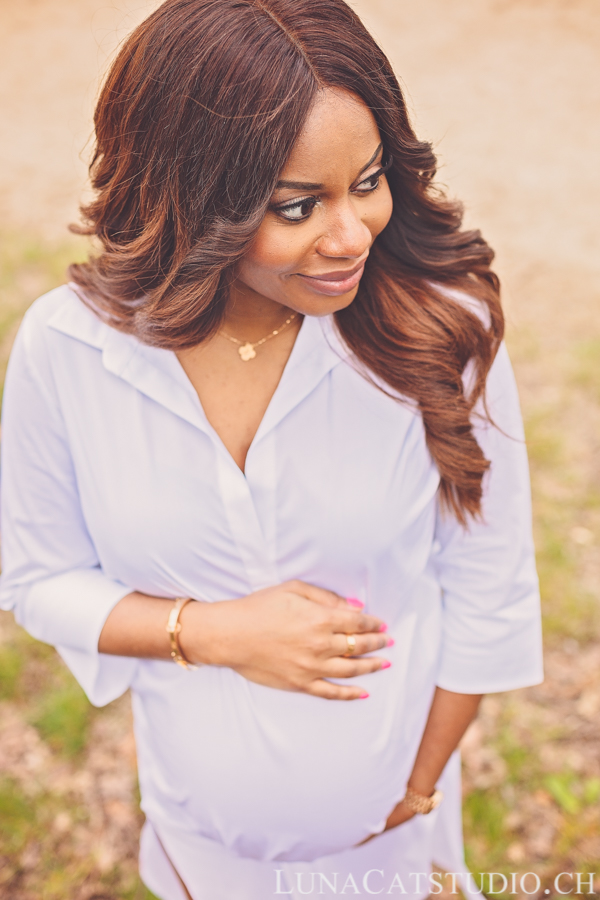 Later, I will be able to meet the little baby hiding in Amaka's belly. What do you bet: baby boy or baby girl?
If like me, you love the Geneva lake in Switzerland, you can see other pregnancy photo sessions at the Geneva lake:
Follow our latest maternity photo shoots by following LunaCat Studio on Facebook – Google+ – Instagram – Twitter – Pinterest for other news as a pregnancy photographer in Lausanne.
---
About Cathy:

Maternity photographer 

Pregnancy photographer LunaCat Studio offers to future parents in Vaud and Switzerland, being in Lausanne, Geneva,Vevey, high-quality maternity photos before their baby's birth.

Based in Lausanne in Vaud, Switzerland, LunaCat Studio offers as a creative maternity photographer a unique treatment of your pregnancy with artistic and wonderful imagery of your pregnancy with maternity photos before your baby's birth. The maternity photo session stays a privileged moment to immortalize your couple before your baby's birth.

Services

LunaCat Studio Photography offers its pregnancy photography during a pregnancy photo shoot in Switzerland in Lausanne, Geneva, Montreux, Vevey, Fribourg, but also in France in Haute-Savoie, Ain, Jura and Doubs. Contact me for more information on your maternity photo session.

You are not looking for a pregnancy photographer? LunaCat Studio is also specialized in newborn photography and family photography.