As a birth photographer, I travel to parents' home to make the birth photo session of their baby a few days after baby is born. Even if I am based in Lausanne, Switzerland as a photographer, I usually travel into all the French-speaking Switzerland but also to France with Pontarlier as an example. Custom officers are always quite surprised by all the material I am traveling with for newborn safety and comfort but with some explanation about the fact that I make newborn photos at parents' home, everything goes well ;).
Birth photographer Pontarlier: Jade
This is therefore Jade I had the pleasure to meet in Pontarlier to make her newborn photo session some days after her birth. Her parents enjoyed the newborn photoshoot taking place at home, allowing them to also customize their photoshoot with personal objects they love for baby pictures, such as this plush accompanying Jade in her sweet dreams.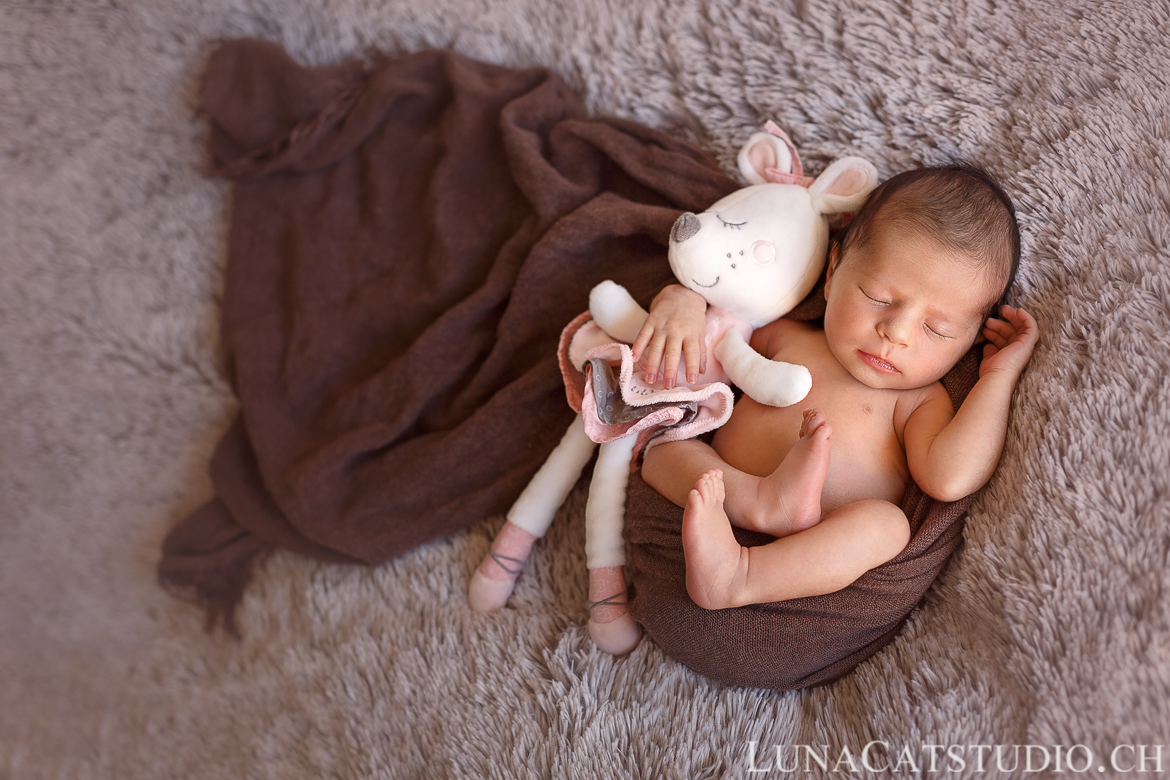 Jade, even being so young, already had beautiful and long eyelashes that I fastly photographed with my macro photo objective dedicated to baby small details.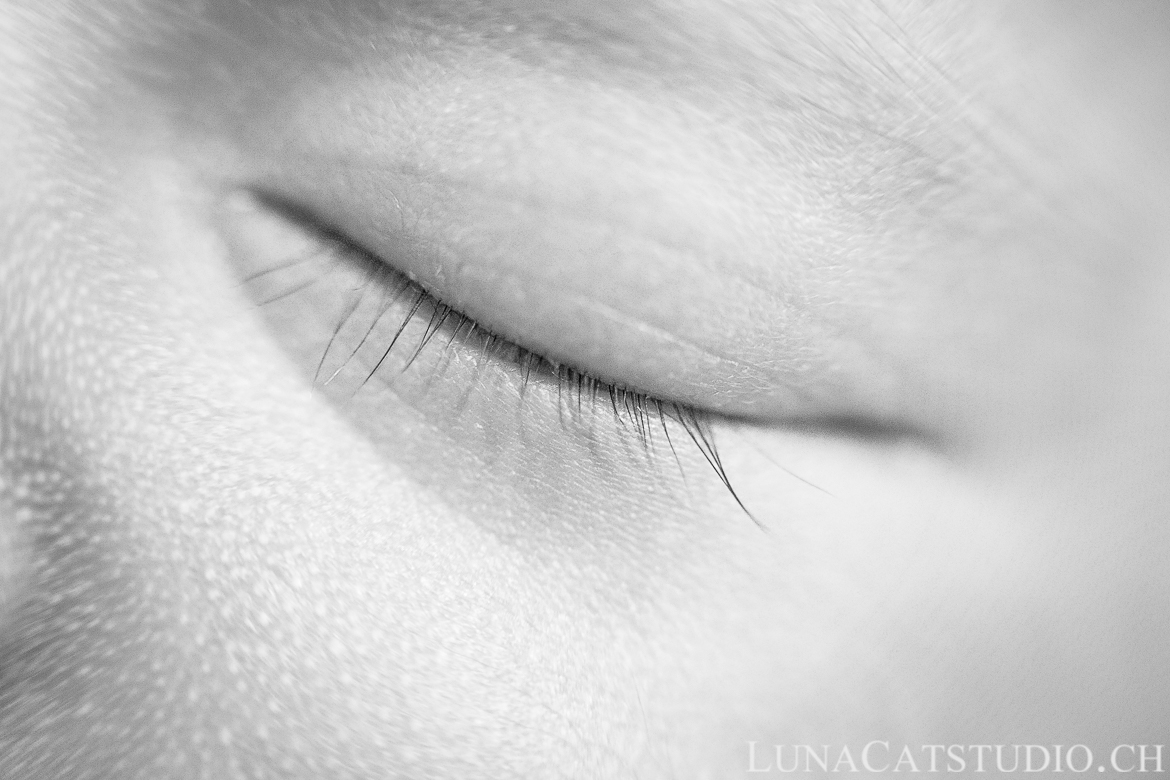 And this is when Jade made a wonderful smile to the camera!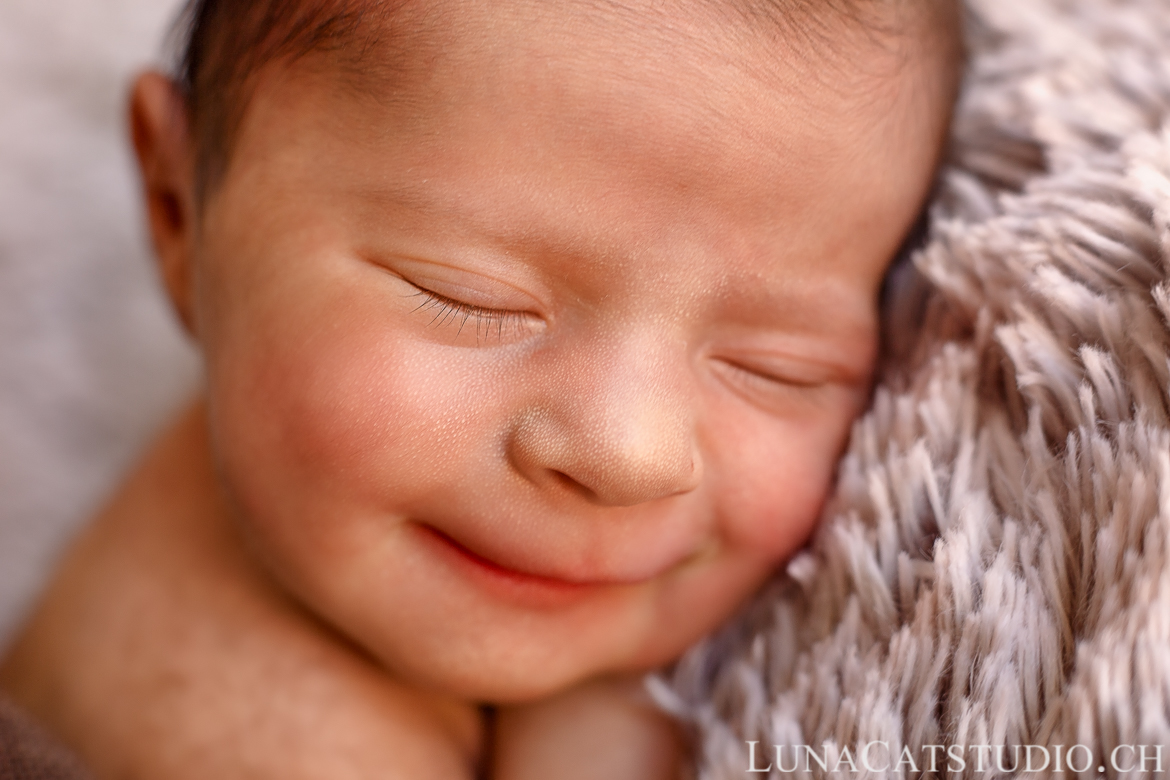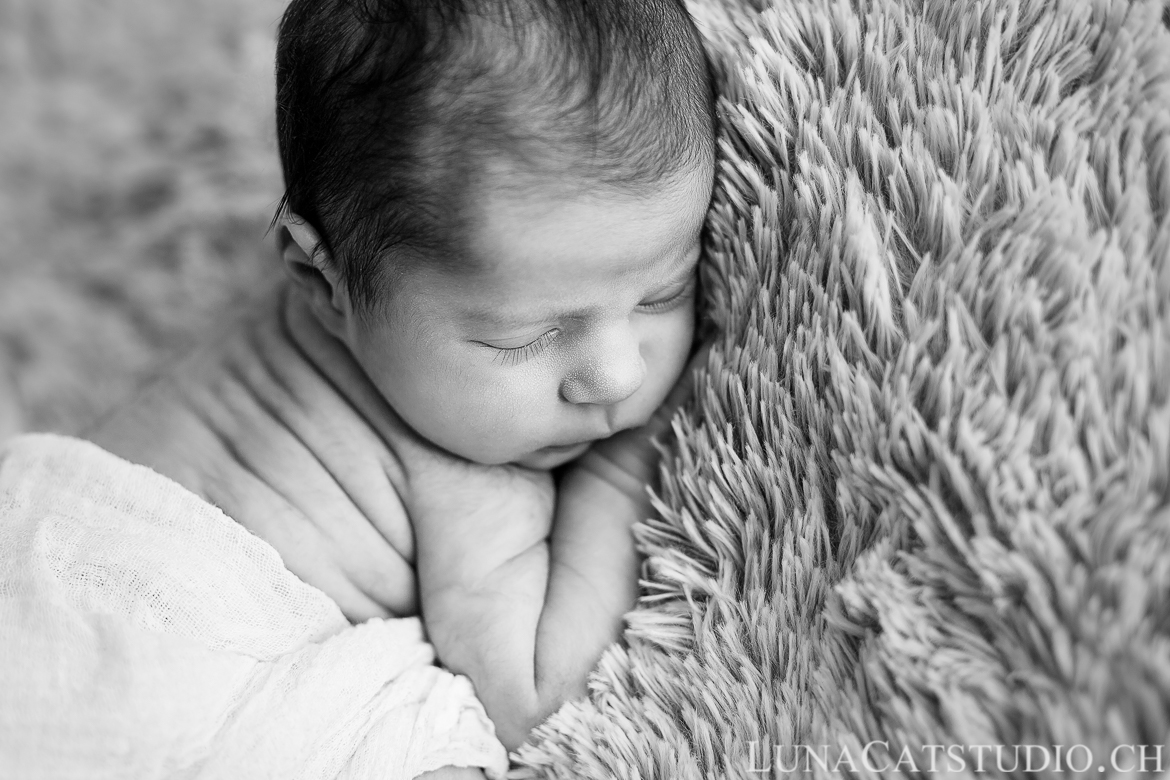 Jade was quite comfortable in the different poses I put her into and we therefore had the luxury to switch poses smoothly. Some babies do not like some positions and this is with a lot of experience from numerous years that, as a birth photographer, I am able to understand baby signals about uncomfort and to adapt the poses to their liking. This is how every newborn photo session is unique, as your baby is unique and will show it to us during her newborn photo session after her birth.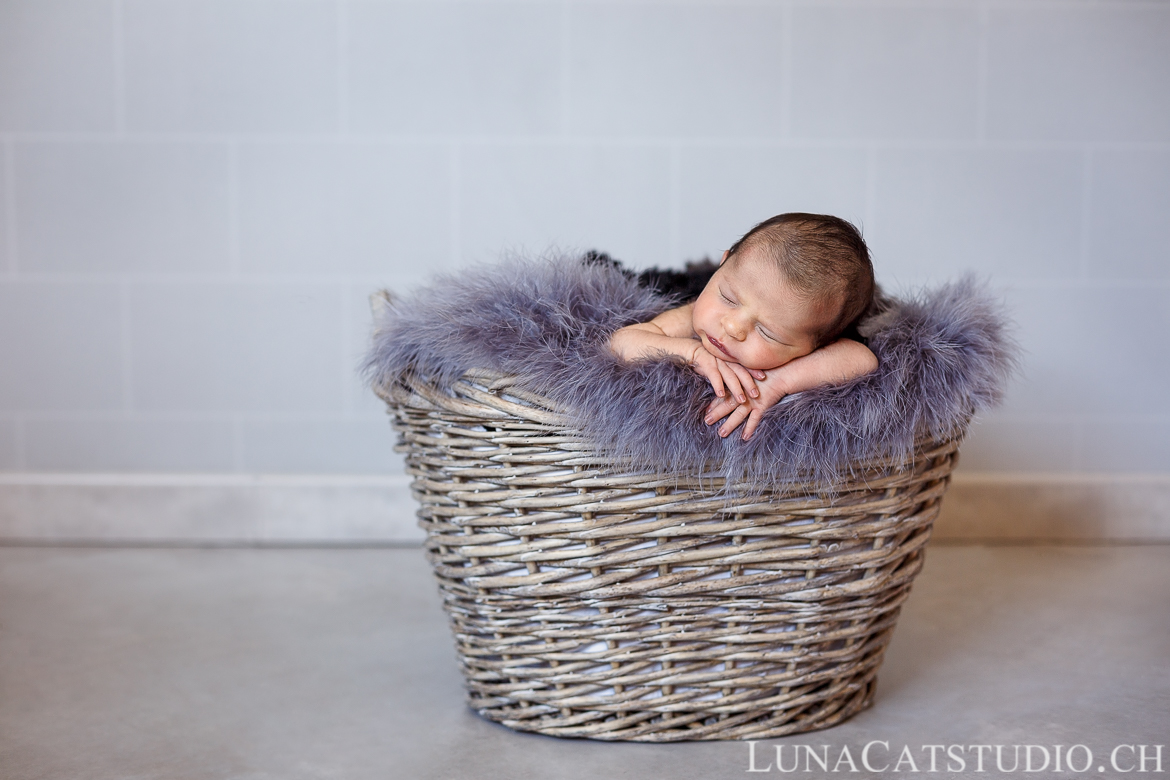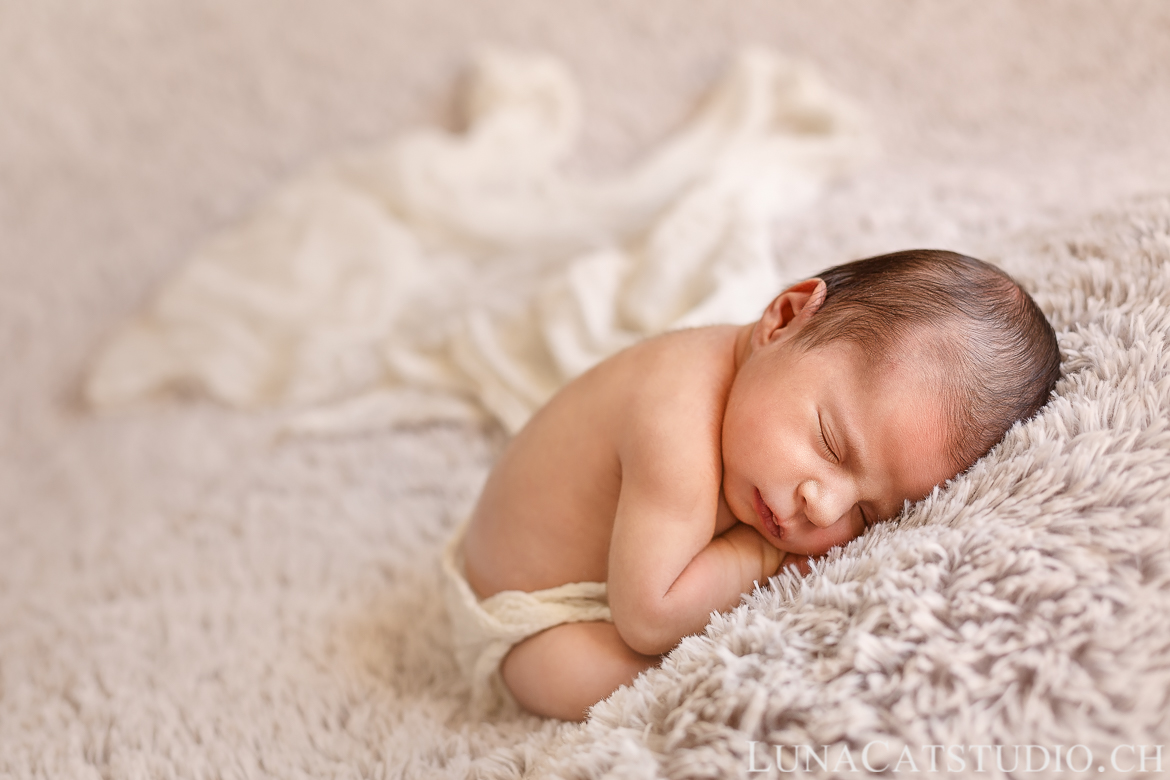 For family pictures, Jade's parents chose black and white photo styling focusing on baby with parents' arms only. This is a great photo if you do not feel like being photographed right after birth as it is a great way to show your love to your baby.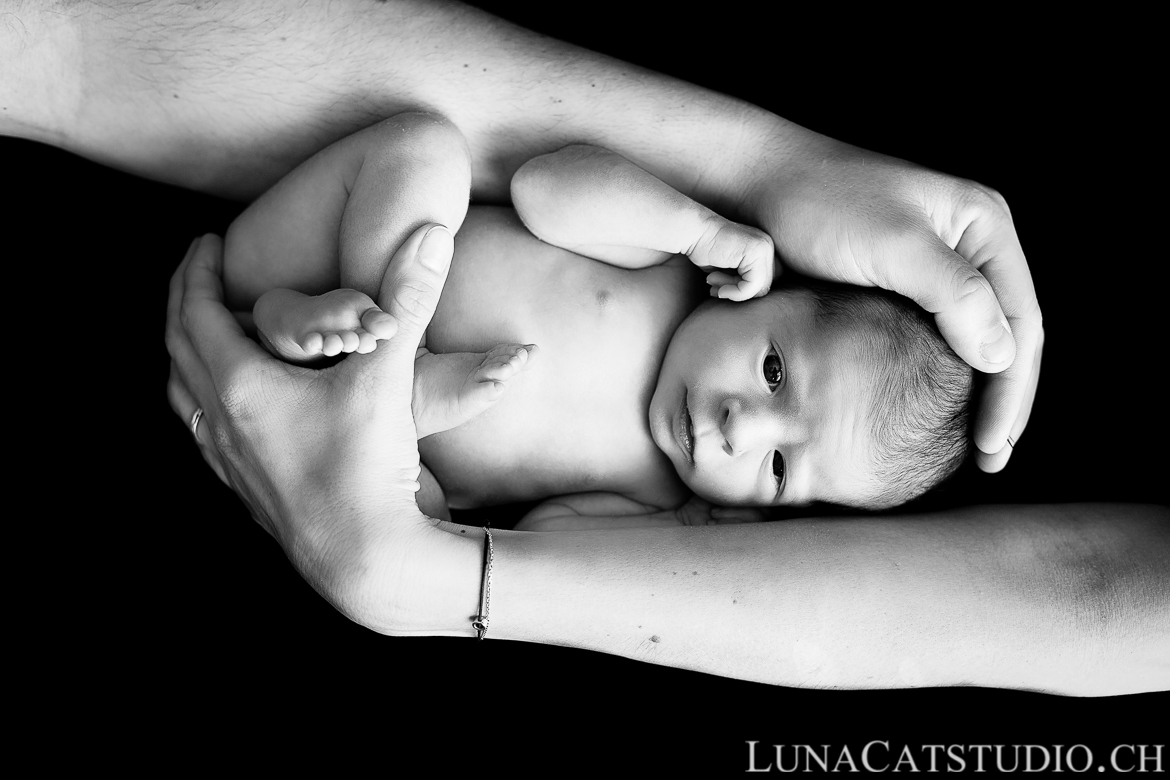 To finish with Jade's newborn photo session, we used a huge elephant plush who has been Jade's mum's plush since she was a little child. I offer parents custom photosessions trying to use personal objects that are dear to them and I love having to think about how to integrate these dear objects into heirloom pictures. I must say I fell in love with this gigantic plush so soft and I think Jade also loved being cuddled by it.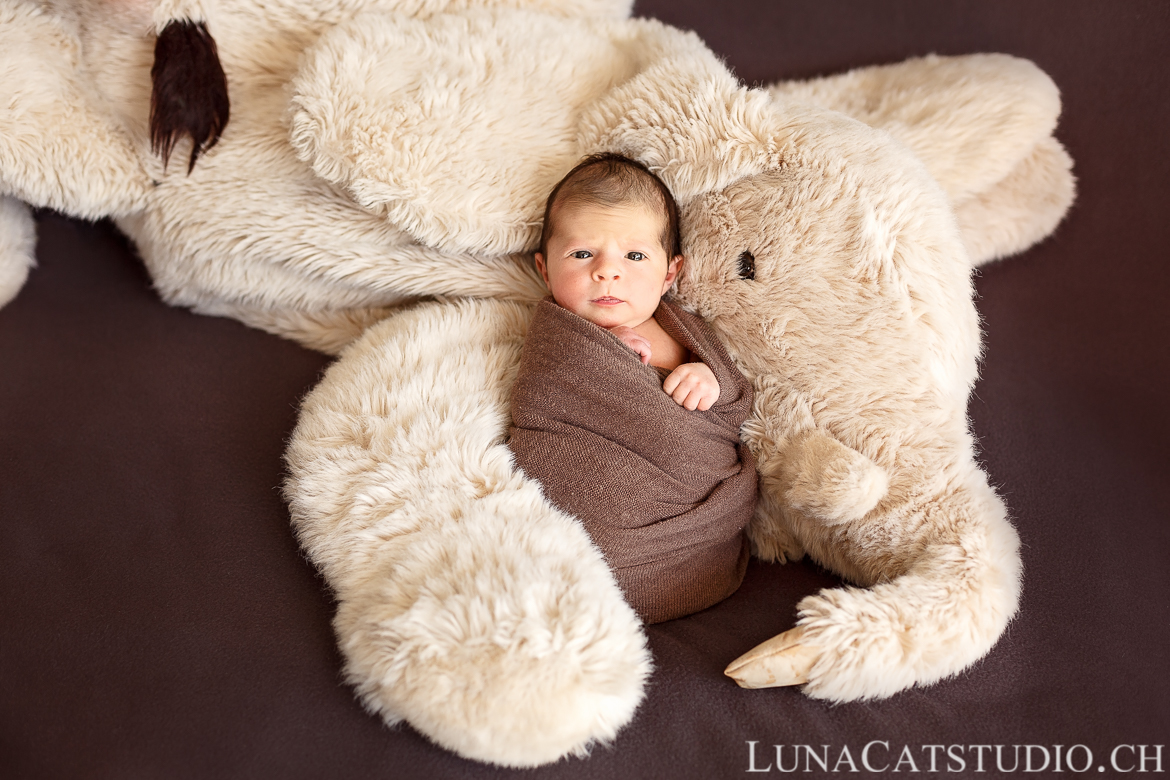 Follow the birth photographer LunaCat Studio on Facebook – Google+ – Twitter – Instagram – Pinterest for other baby photography as a newborn photographer (even for a 1-month baby). You can also offer a photo gift card towards a photo shoot.
---
About Cathy, birth photographer:
Birth photographer in Pontarlier
LunaCat Studio offers to new parents in Pontarlier, Doubs in France and Haute-Savoie, Ain, Jura high-quality newborn photography.
Based in Lausanne in Vaud, Switzerland, LunaCat Studio offers as a creative newborn photographer a unique treatment of your baby's first days with artistic and wonderful imagery with baby photos after your baby's birth. The newborn photo session stays a privileged moment to immortalize the first days of your baby after his/her birth in Pontarlier.
Photography services in Pontarlier
LunaCat Studio offers its baby photography during a newborn photo session in Pontarlier, France and in Haute-Savoie, Ain, Doubs and Jura. Contact me for more information on your baby photo session.
You are not looking for a newborn photographer? LunaCat Studio is also specialized in pregnancy photography and baby photography.