This Geneva newborn photo shoot at home is a little special. Indeed, you already know the baby of the day, Eliana, when she was in her mum's baby bump. I have photographed the whole family for their maternity photo shoot at Geneva lake. Hiring a photographer for a pregnancy photo session before your newborn photo shoot is quite a good idea as it has multiple beneficial effects for the newborn photo session. We capture your family moments before your baby's birth, but it is also a great opportunity for family photos when you already have children. During the maternity photo session, your children will get used to me and the camera. Therefore, it will be simpler to make family pictures with your newborns are your children already know me. Do not hesitate to invest in a maternity photo session, you will not regret it for your family's heirloom.
Geneva newborn – Eliana, photo shoot at home
Let's come back to Eliana, who I had the pleasure to discover 9 days after her birth at her parents' home in Geneva. Micah, her big brother, was so happy to welcome his little sister and despite his young age (2 1/2 years old), he was not afraid of this little baby. It was a real pleasure for him to show how great he is as a big brother.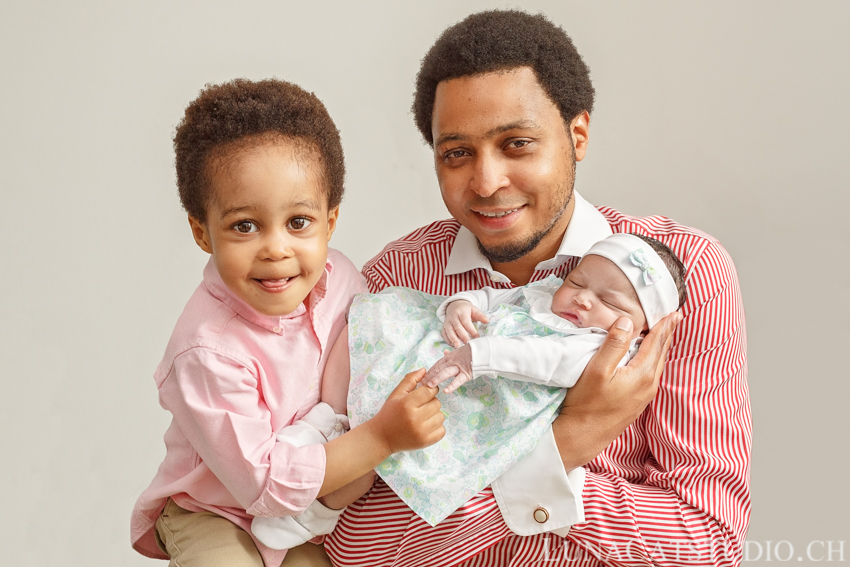 During a newborn photo session at home, it is so important making family pictures with your new baby and the whole family as these images will accompany each of your family members during one's lifetime! We adapt the photo shoot time so that dad can be on the family pictures (which is often complicated with such a small paternity leave given to dads in Switzerland).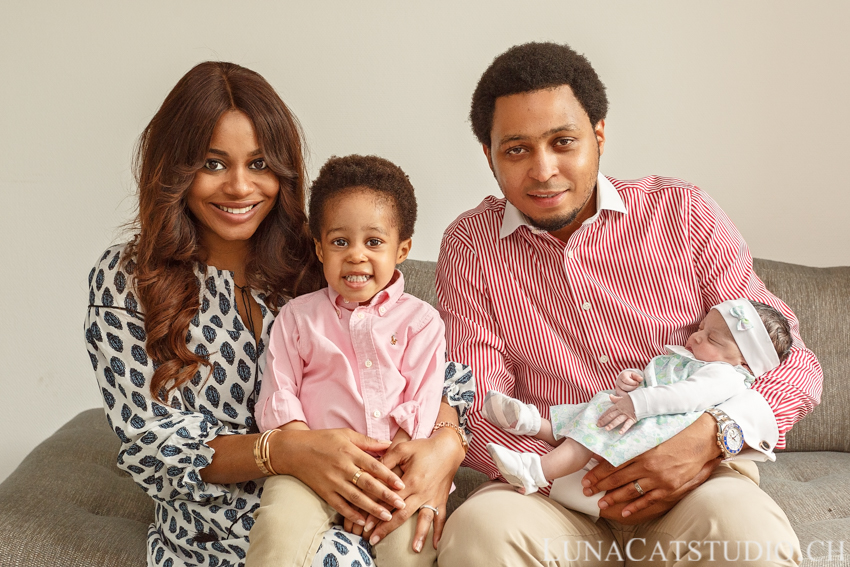 Amaka and her daughter Eliana are gorgeous together and I love showing such tenderness on family photos.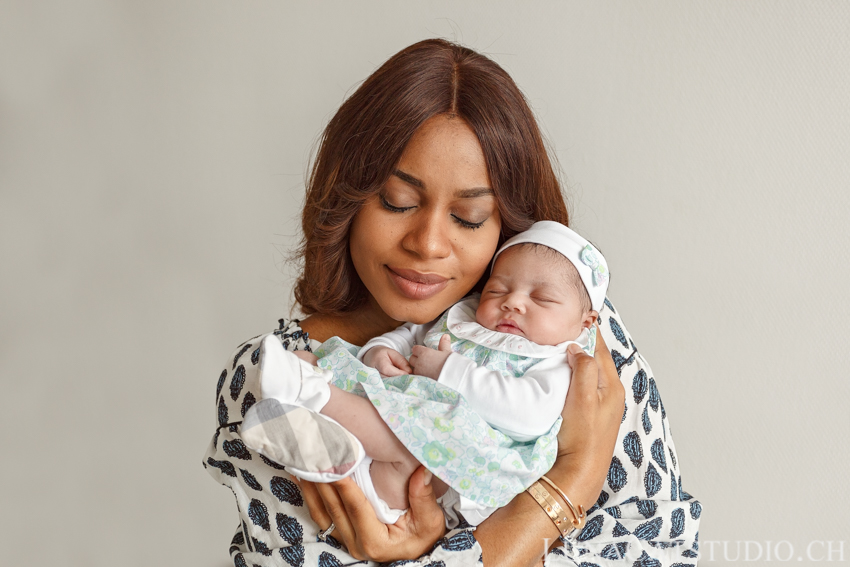 Micah and Eliana loved their sibling time during the photo session and there were lots of smiles on both their faces as Eliana was peacefully drifting into sleep in her big brother's arms. This picture is mostly the most important picture for parents during a photo session with siblings.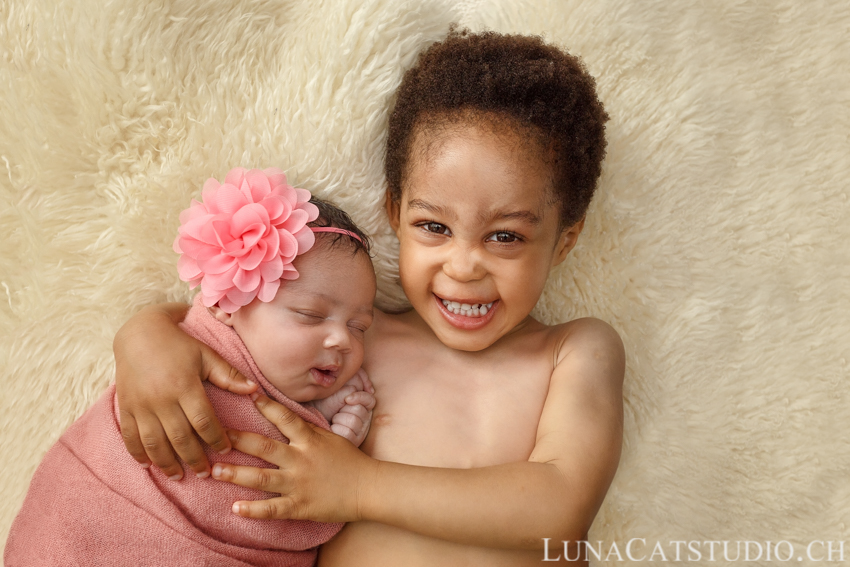 Afterwards, we focused on Eliana's portraits for her newborn photo shoot. I do not need a lot of space to setup my photo studio to safely photograph your baby (or your babies for a twin photo shoot).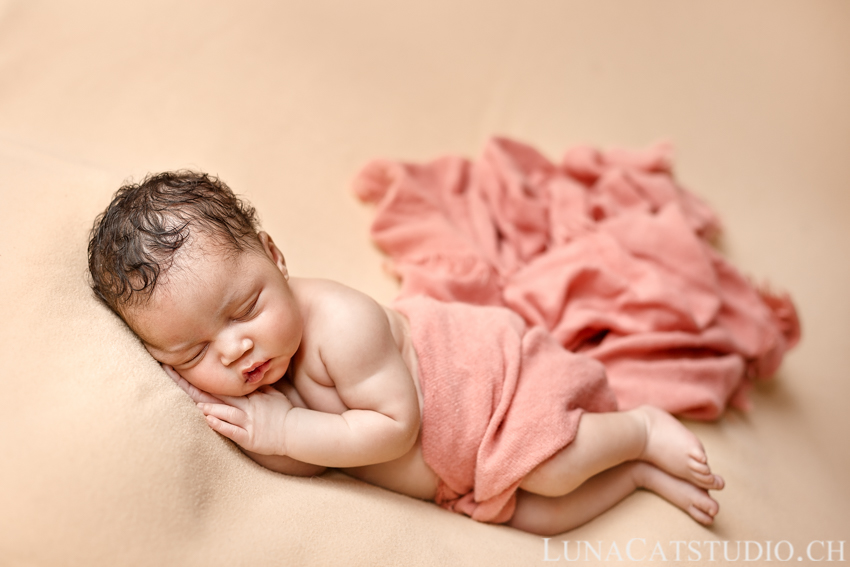 Eliana slept during the whole photo shoot and I loved making portraits of her with her beautiful hair and cheeks!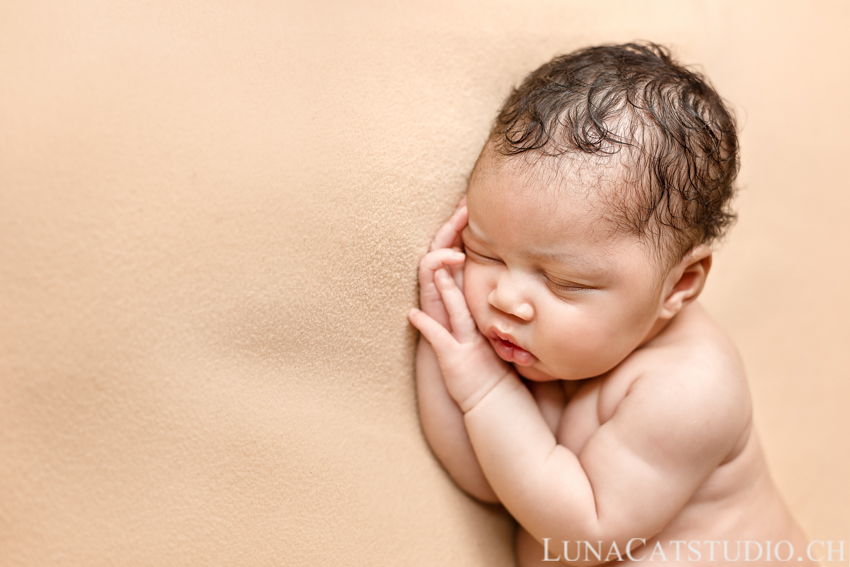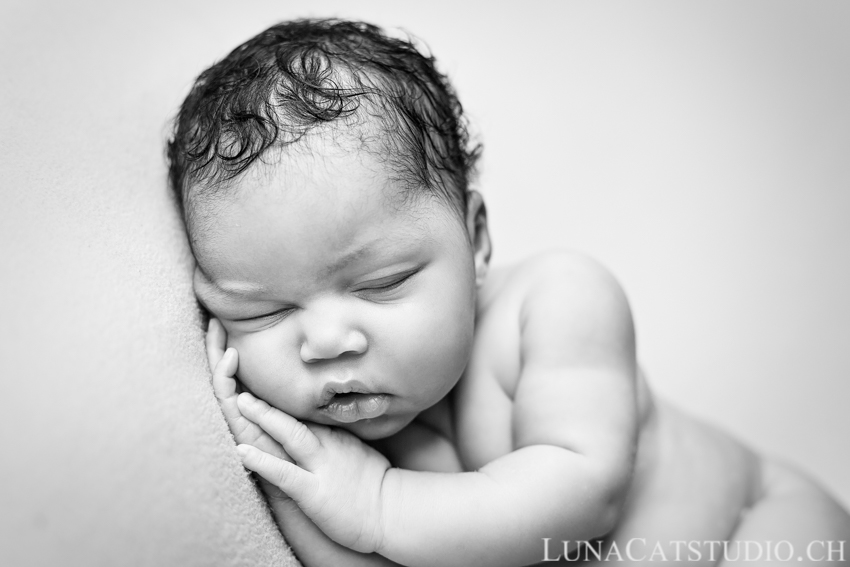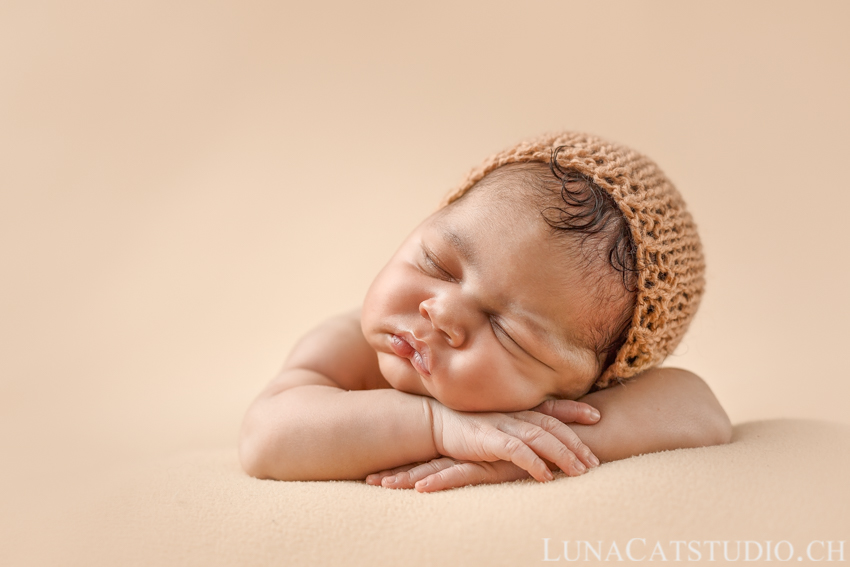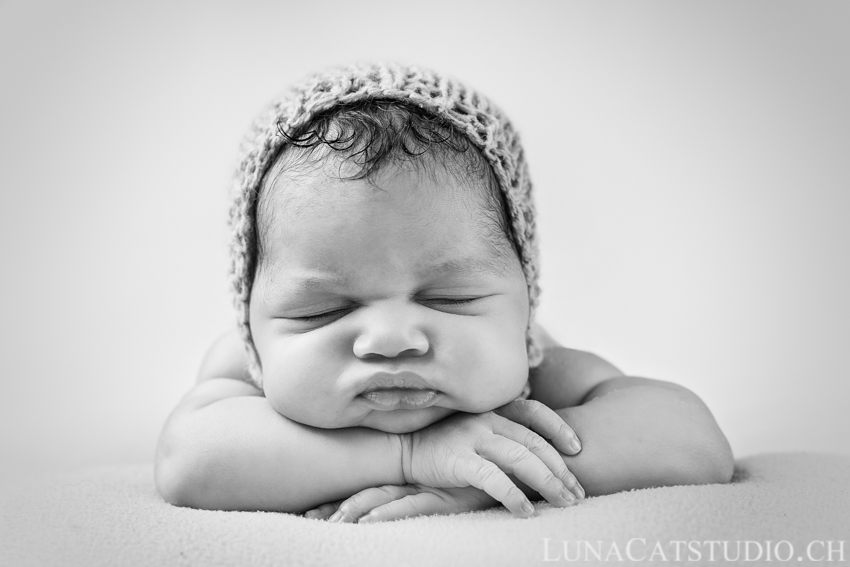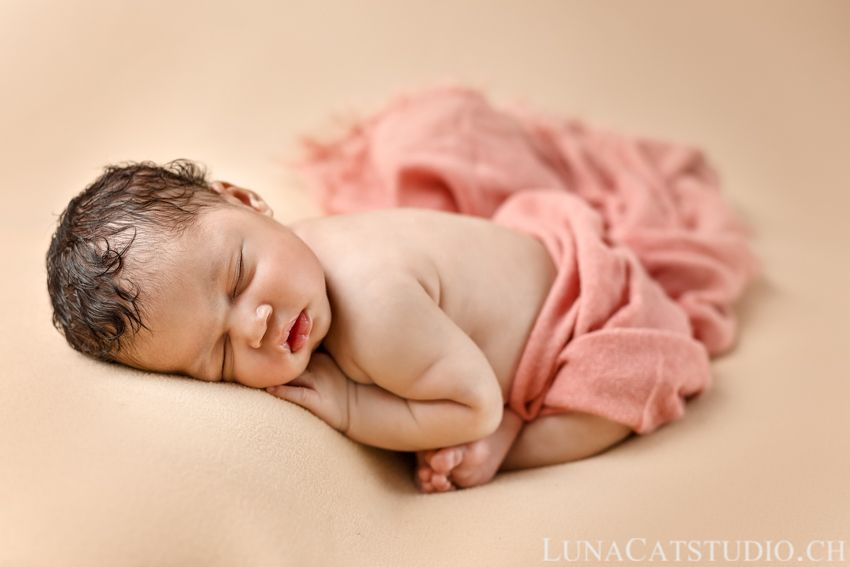 As you already know, I love making macro shots with baby details: small feet, eyelashes and mouth. How not to melt with such a gorgeous baby!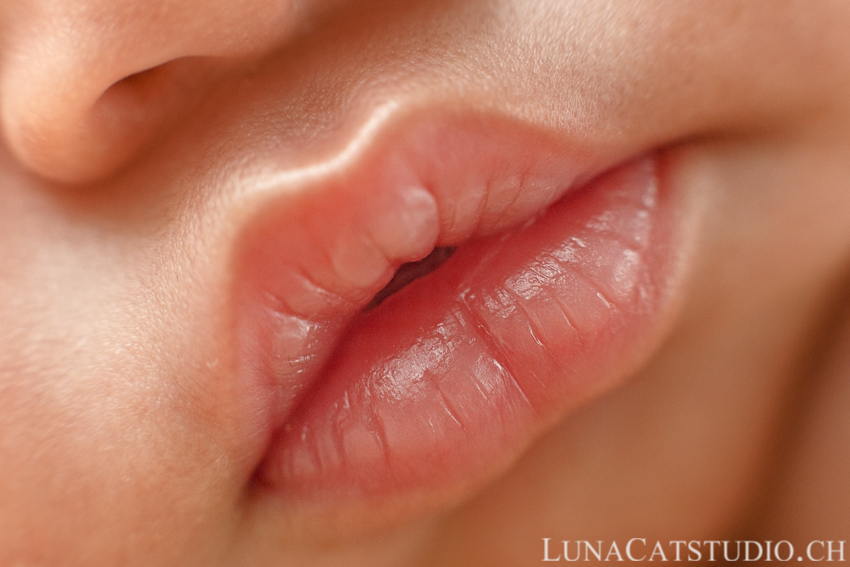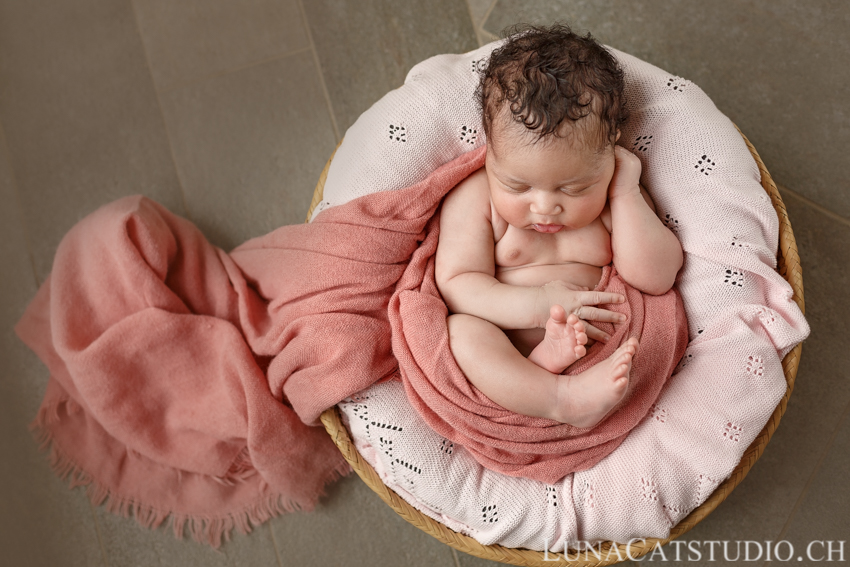 Follow the newborn photographer Geneva LunaCat Studio on Facebook – Google+ – Twitter – Instagram – Pinterest for other twin photo shoots. You can also offer a photo gift card towards a photo shoot.
---
About Cathy, photographer in Genva:
Photo session at home – Geneva newborn photographer
LunaCat Studio offers to new parents in Geneva, Neuchatel, Nyon, Gland, Yverdon, Lausanne, and France in Haute-Savoie, Ain, Jura and Doubs high-quality newborn photography at home.
Based in Vaud, Switzerland, LunaCat Studio offers as a creative newborn photographer a unique treatment of your twins' first days of life with artistic and wonderful imagery during a newborn photo shoot at home as a Geneva photographer. The newborn photo session stays a privileged moment to immortalize the first days of your baby after her birth in Geneva.
Photography services for newborn in Geneva
LunaCat Studio offers her photography for parents during a newborn photo session in Geneva, also in France in Haute-Savoie, Ain, Doubs and Jura and the rest of Switzerland in Morges, Nyon, Lausanne, Fribourg, Yverdon, Neuchatel, Vevey. Contact me for more information on your newborn photo session.
You are not looking for a newborn photographer in Geneva? LunaCat Studio is also specialized in pregnancy photography, baby photography and family photography. Do not forget to check out LunaCat Studio clients' testimonials.