Chiara is a small and lovely baby that I had the pleasure to photograph 8 days after her birth. As a mum was telling, I was the first visitor since their return from the hospital. Therefore, Chiara was beginning her comeback to her home as a star with her first photo shoot! I loved photographing her, Chiara was such a lovely baby to shoot :).
Cully baby photographer: Chiara, 8 days old
When I arrived at Chiara's home, she was ready to look at everything that happened around her. Therefore, we got her to cuddle her lovely teddy bear friend lying on the family blanket. I love being able to include such objects that really customise the baby photoshoot in this family atmosphere.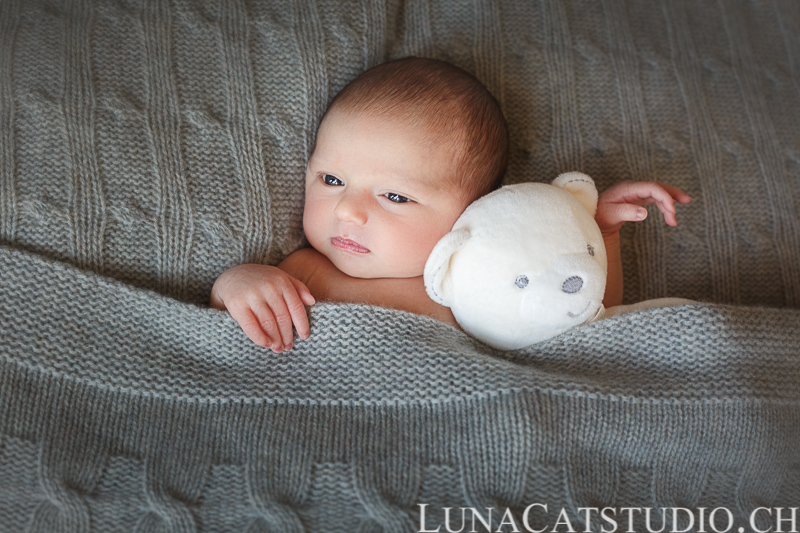 Still, even if Chiara was trying to resist the urge to sleep, she left in her dreams to let me pose her in comfortable positions that allowed her to sleep deeply and peacefully.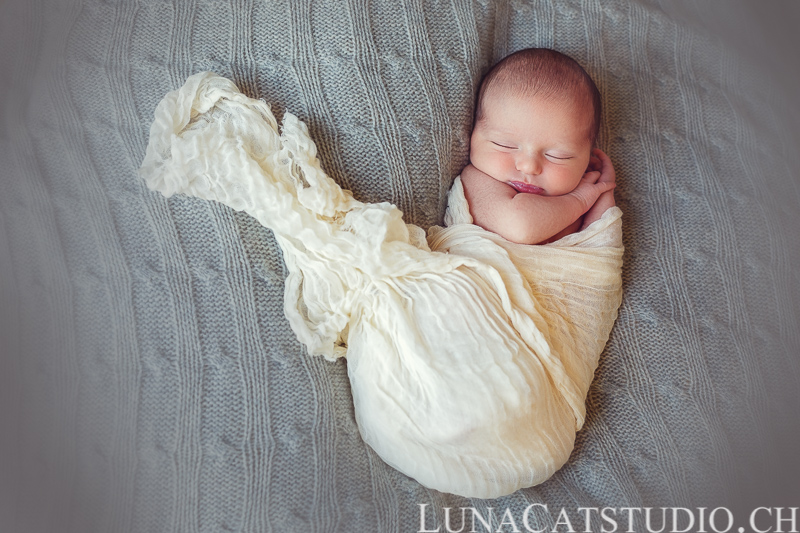 Of course, I did not forget to capture her beautiful features, either her small lips, her skin, her eyes, her eyelashes, her feet and hands. Details are so lovely to capture and to look at years after the baby photoshoot.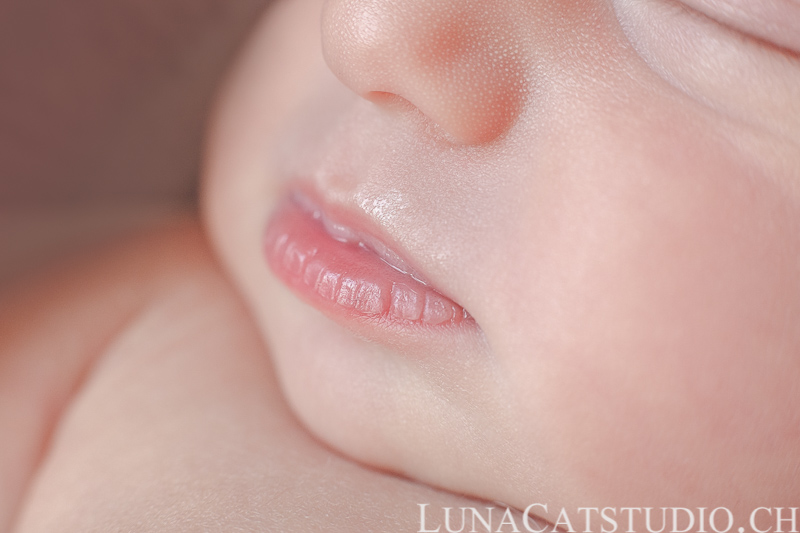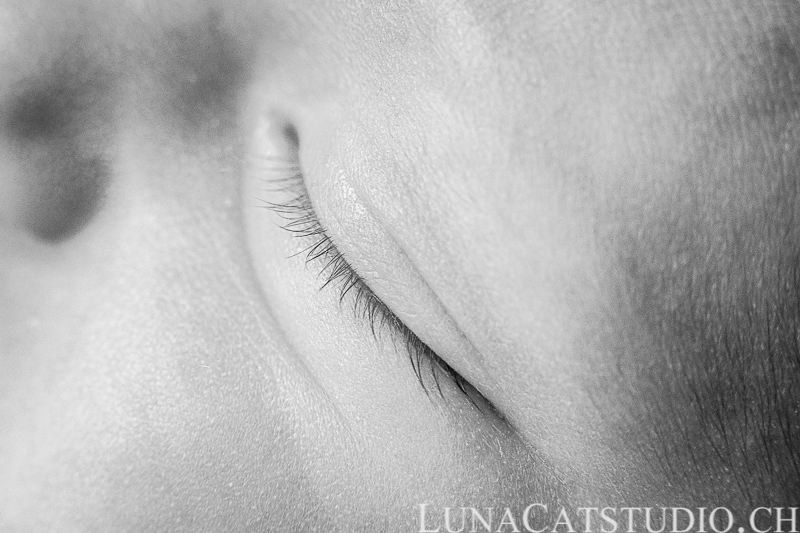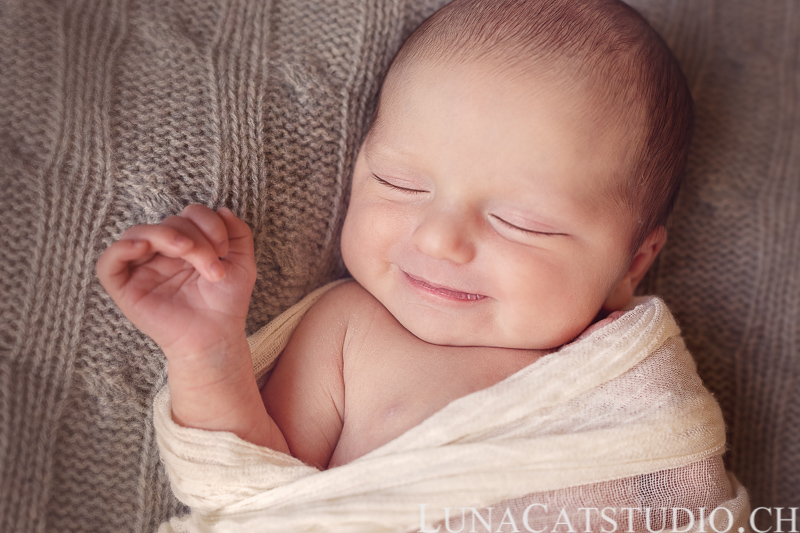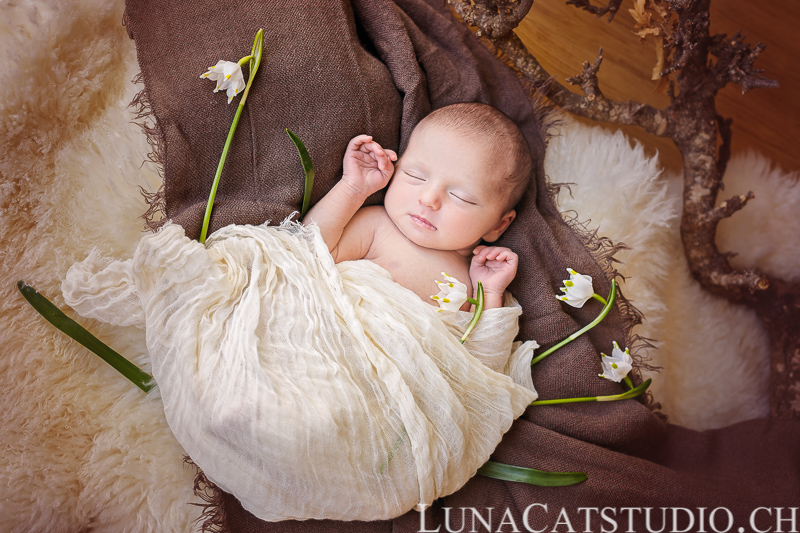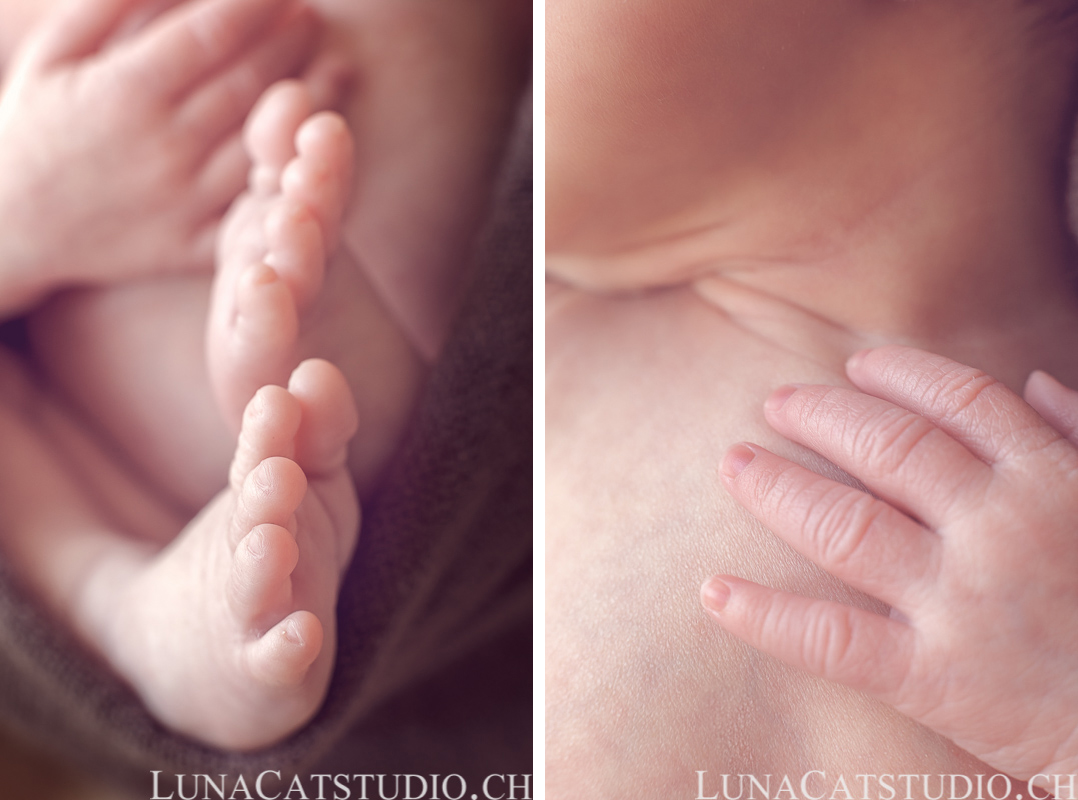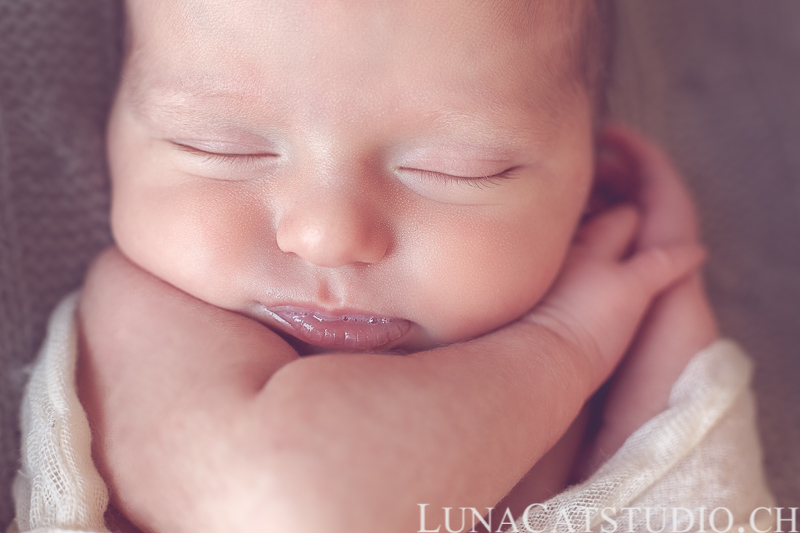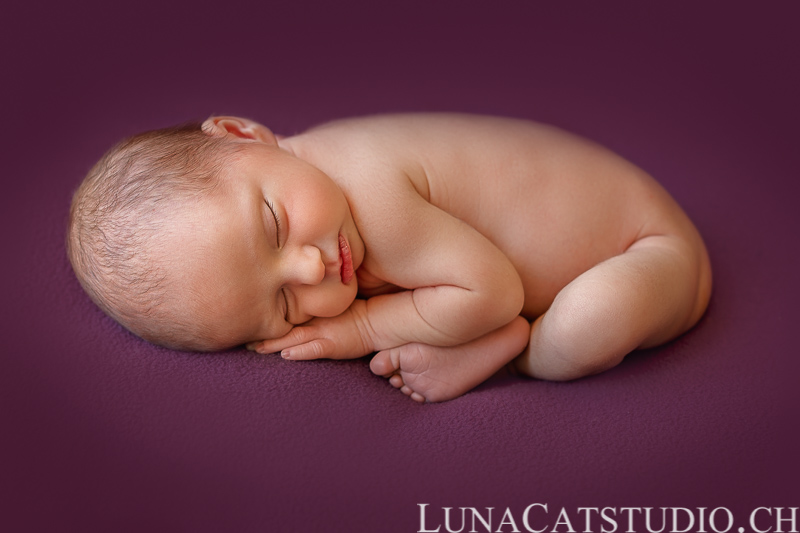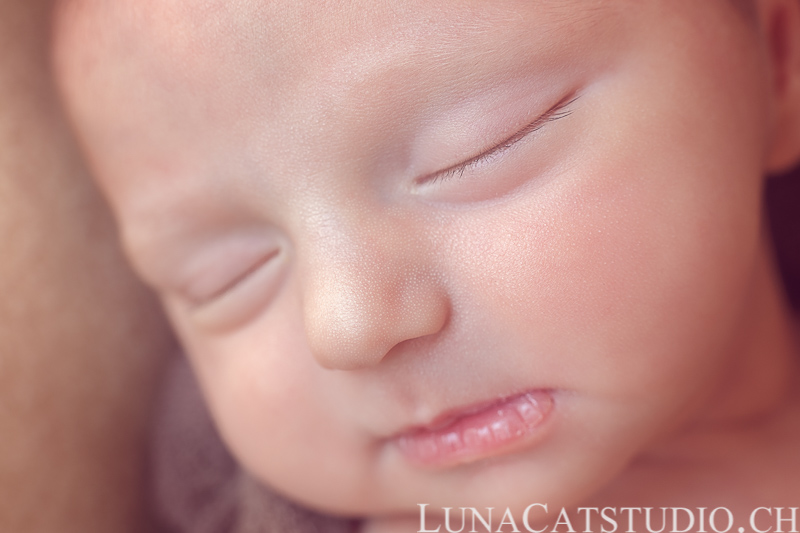 To close this beautiful photoshoot, I could not leave without taking a picture with Chiara in her mum's arms, it is just always the best place to be for a baby!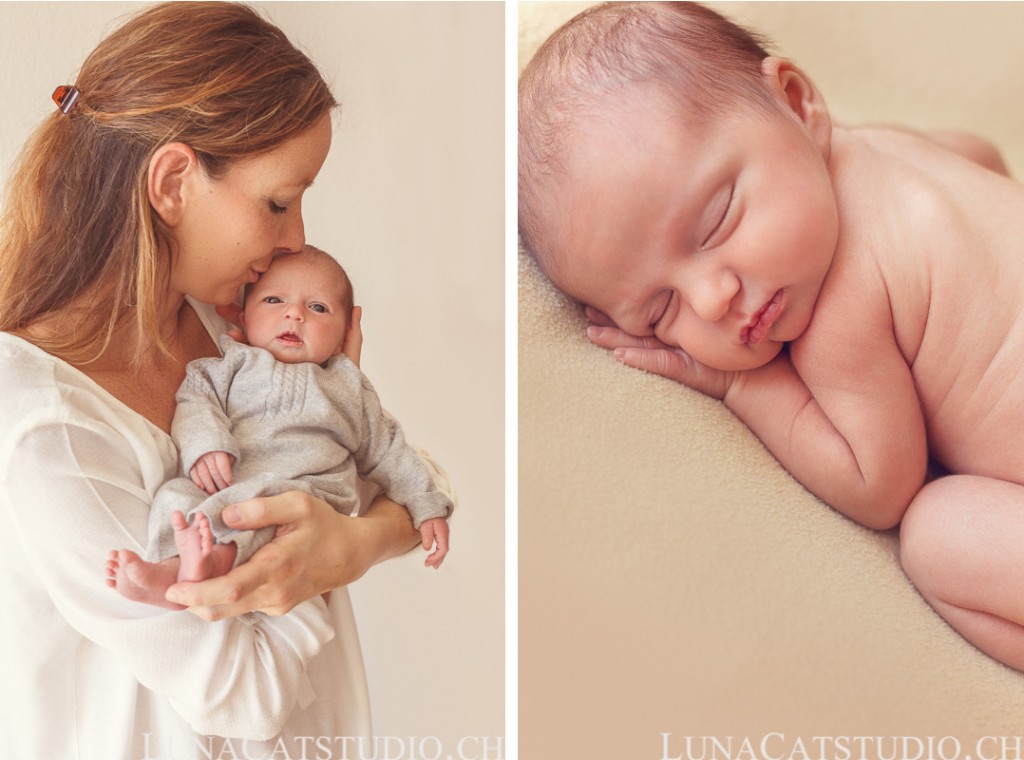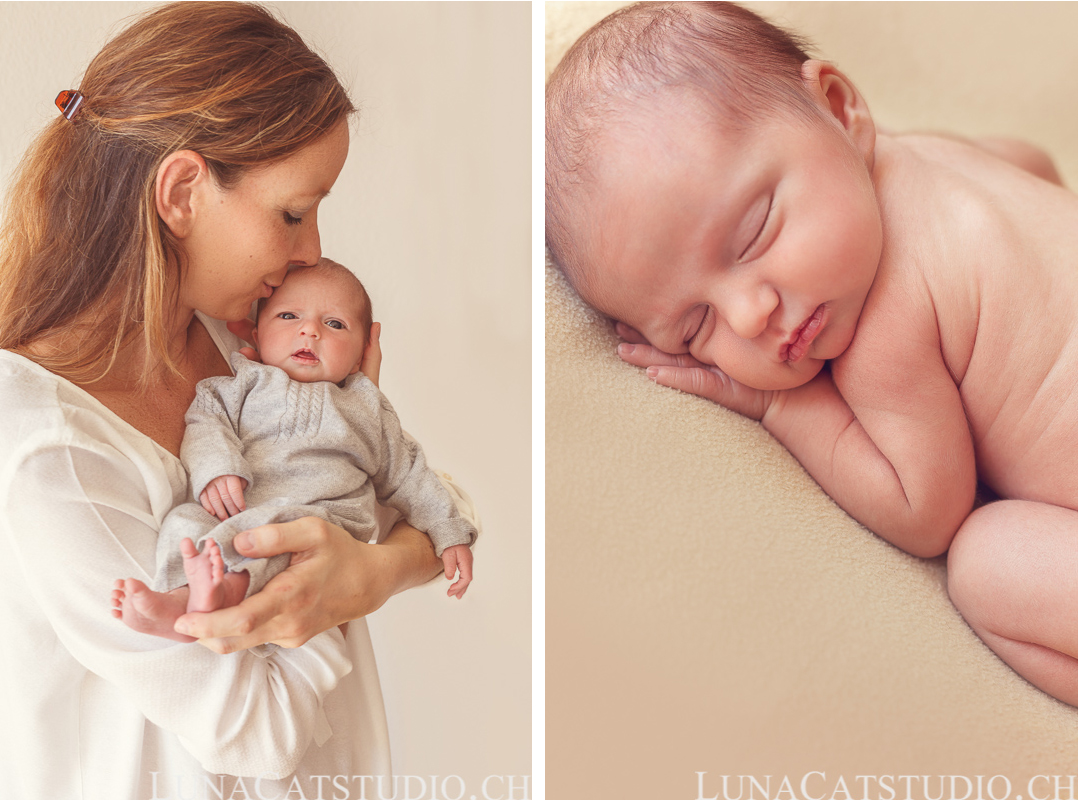 Follow the baby photographer LunaCat Studio on Facebook – Google+ – Twitter – Pinterest for other newborn photoshoots as a baby photographer.
---
About Cathy:

baby photographer

Newborn photographer LunaCat Studio offers to new parents in Vaud and Switzerland, being in Lausanne, Geneva, Vevey, high-quality newborn photography.

Based in Lausanne in Vaud, Switzerland, LunaCat Studio offers as a creative newborn photographer a unique treatment of your baby's first days with artistic and wonderful imagery with newborn photos after your baby's birth. The newborn photo session stays a privileged moment to immortalize the first days of your baby after his/her birth.

Services

LunaCat Studio offers its baby photography during a newborn photo session in Switzerland in Lausanne, Geneva, Montreux, Vevey. Contact me for more information on your baby photo session.

You are not looking for a newborn photographer? LunaCat Studio is also specialized in wedding photography, maternity photography and family photography.