It is better making the baby photo shoot in the first days after baby's birth for an optimal newborn photo session at home. But sometimes, there are cases when, even booked during pregnancy, the newborn photo session is made later than planned. In Monira's case, I met her 6 weeks after her birth, simply because her parents were in Montreux on the Geneva lakeside for their holidays.
In the title, I put the mention of a 1 month baby photo shoot but it is in fast a 1 and a half month baby photo session but it would have been too long for a title ;). Starting 1 month old baby, your baby sleeps less (it is already the case after 15 days of life to be more precise) and it gives us less freedom for the photo poses. لعبة بلبل It is therefore why the newborn photo session is best done before 1 month old but can be made after 1 month old with special modifications of the poses following your baby flexibility and liking.
1 month-old baby photo shoot in Montreux: Monira
As I was explaining, a 1 month old baby sleeps less and this is the reason why, as a newborn photographer, I adapt the photo shoot to the baby's age. If baby is in an awake phase, it is not worth trying to make baby sleep. بطولة القتال النهائي It is your baby who directs the photo session at this age.
In the case of little Monira, she was already sleeping when I arrived, so I took full advantage of her baby sleep to make the most out of her sleeping time, as baby sleep cycles are shortening and baby is more prone to be waking up if the photographer is not experienced.
This is why only aphotographer specialized in newborn photography will know how to accompany your baby, respecting baby's comfort for her baby photo shoot.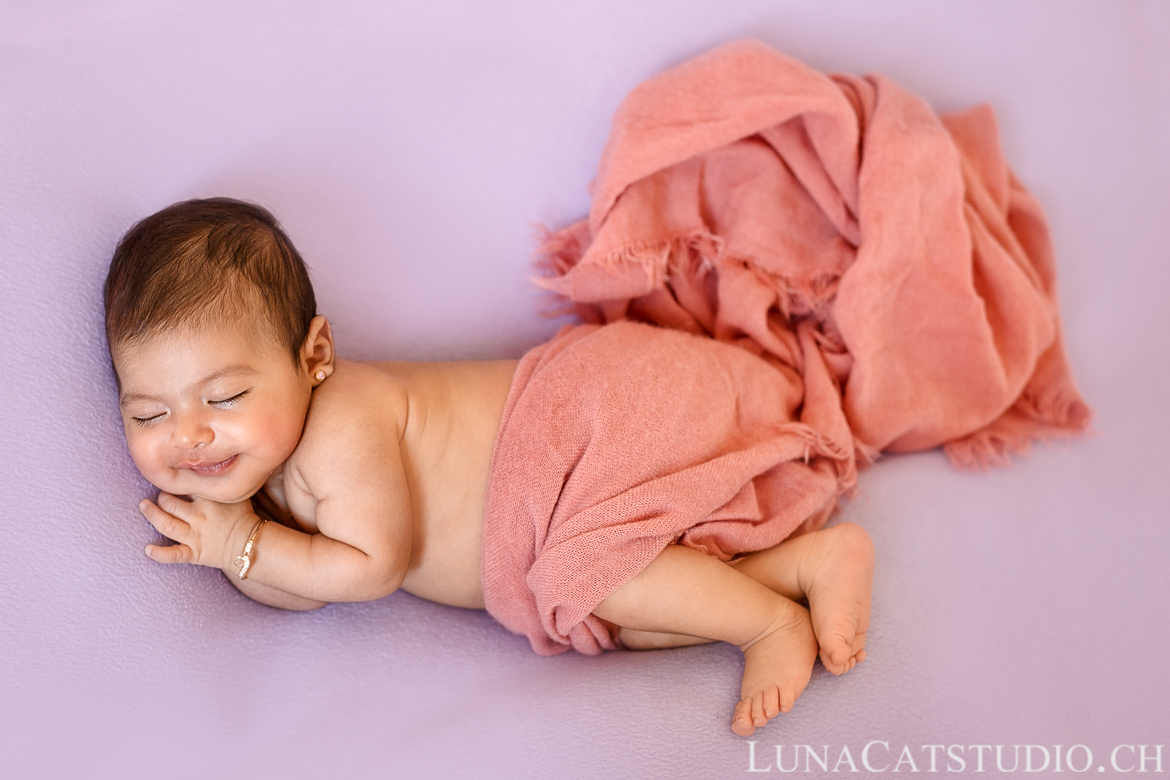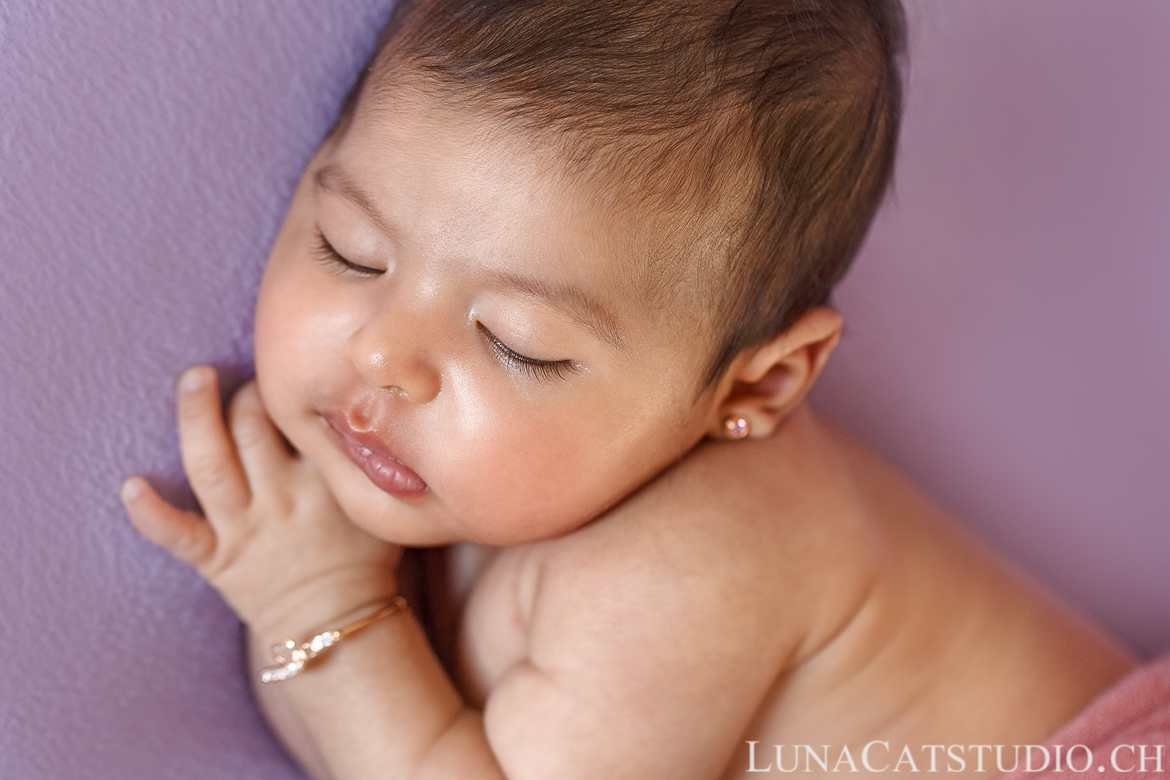 During a baby photo shoot, I love photographing baby eyelashes but also every small detail that will be so precious to parents later on: feet, mouth, little rolls. لعبة الحظ الحقيقية As a mum or dad of a baby, are you resisting kissing all these details of your baby ;)?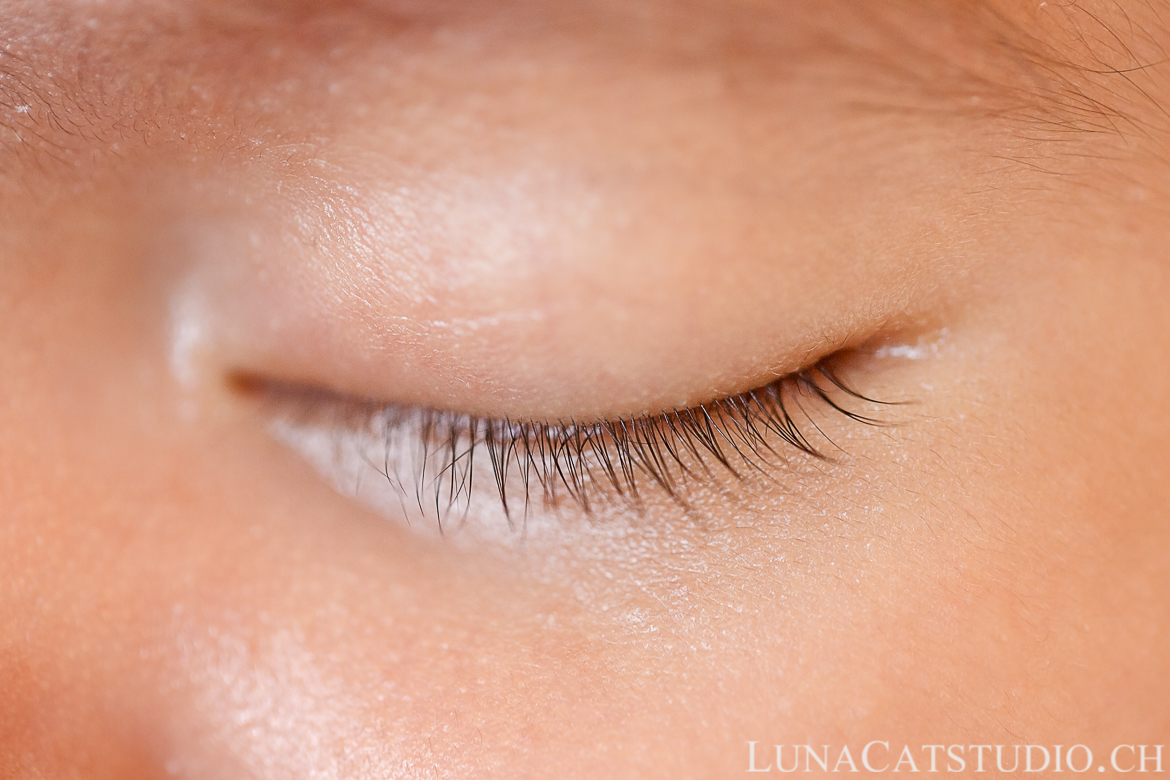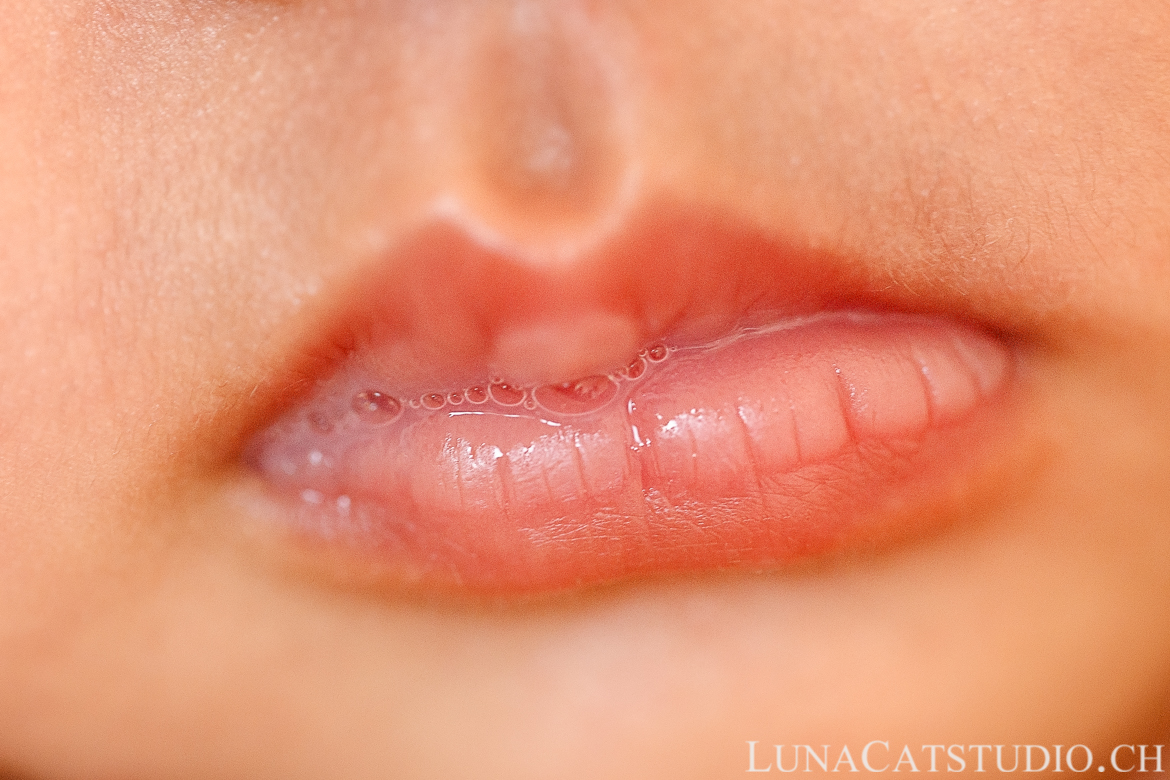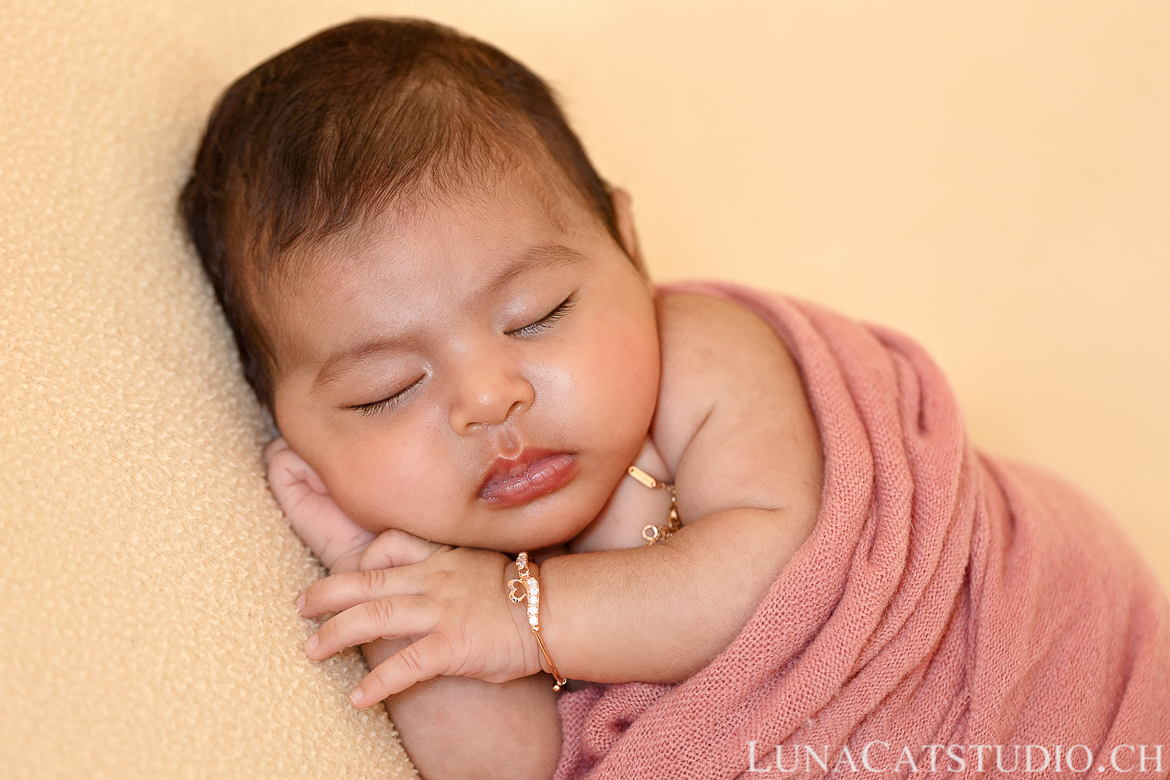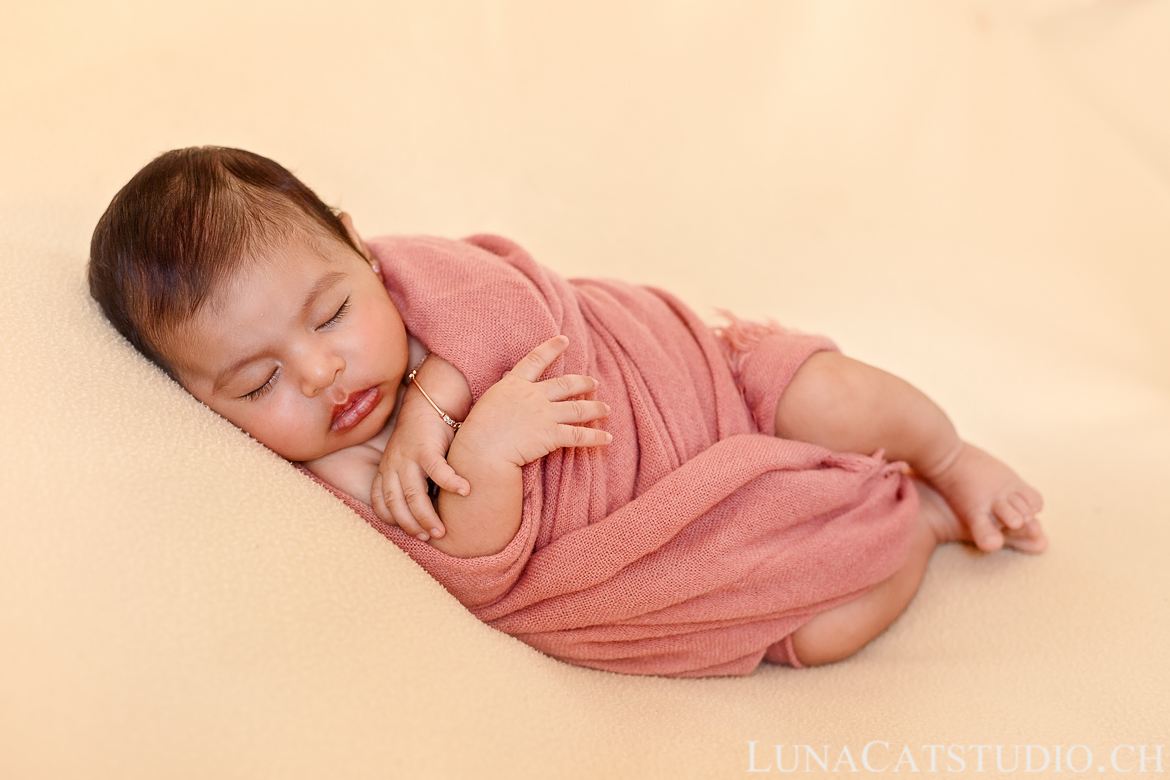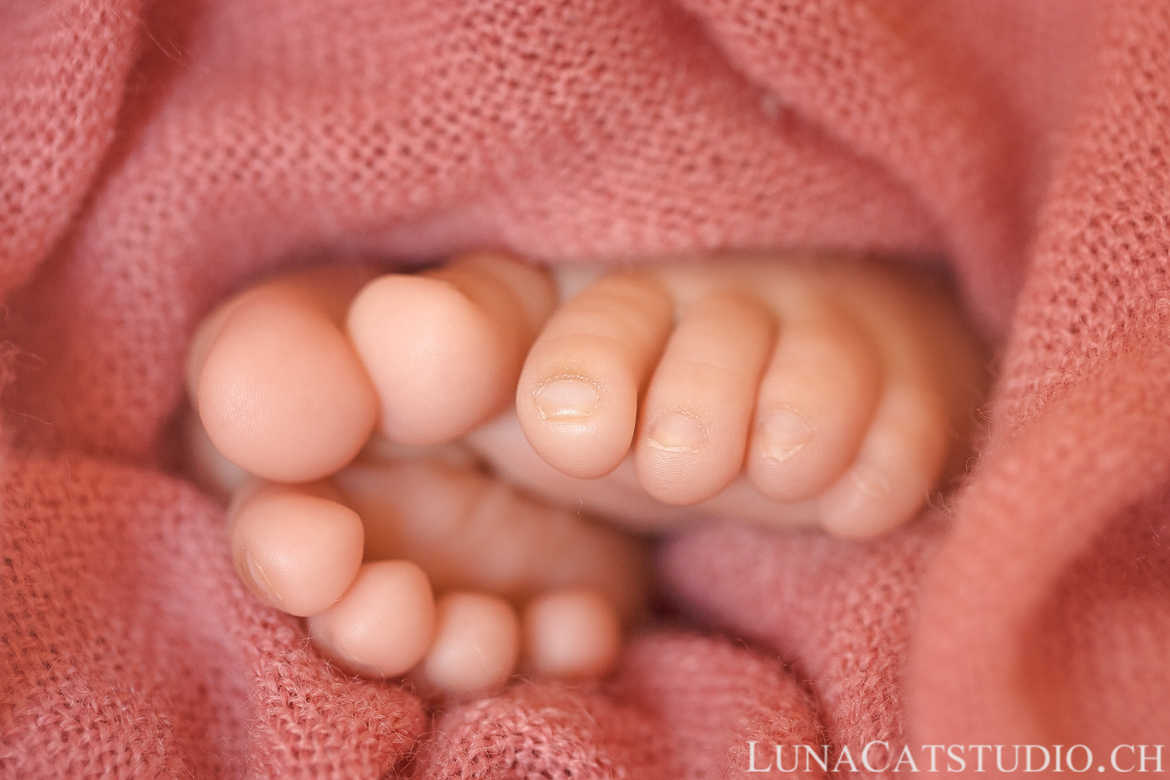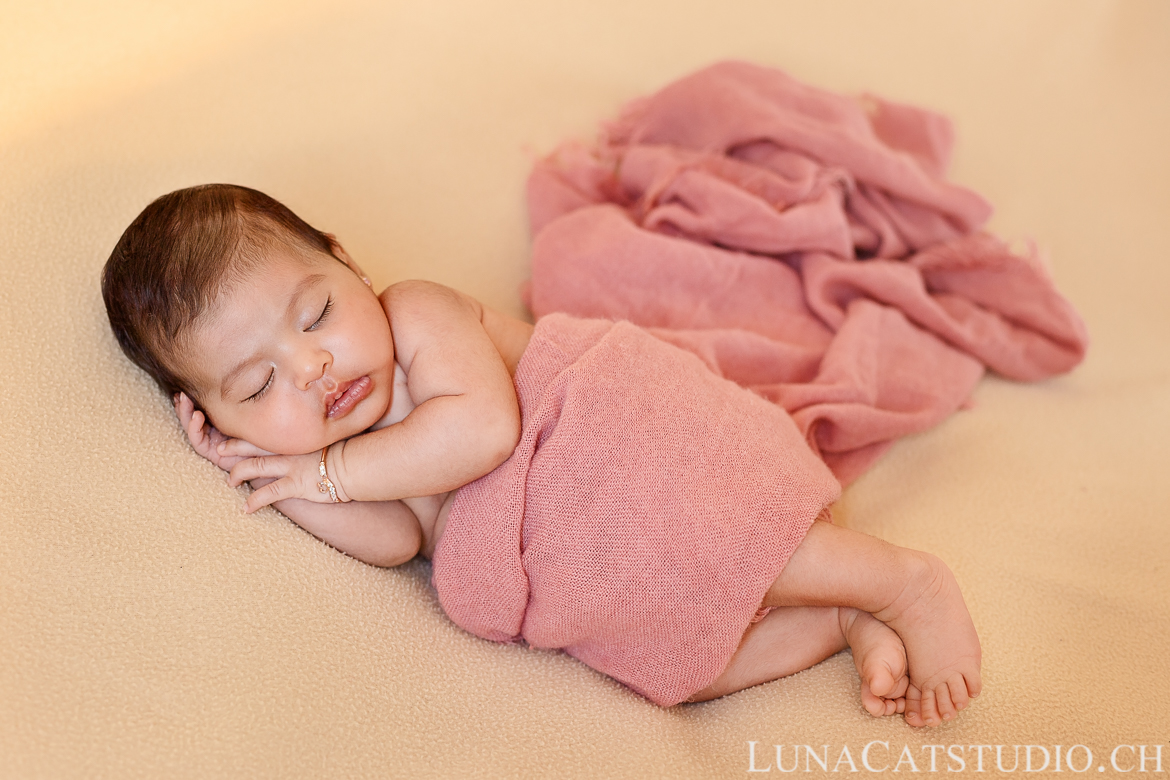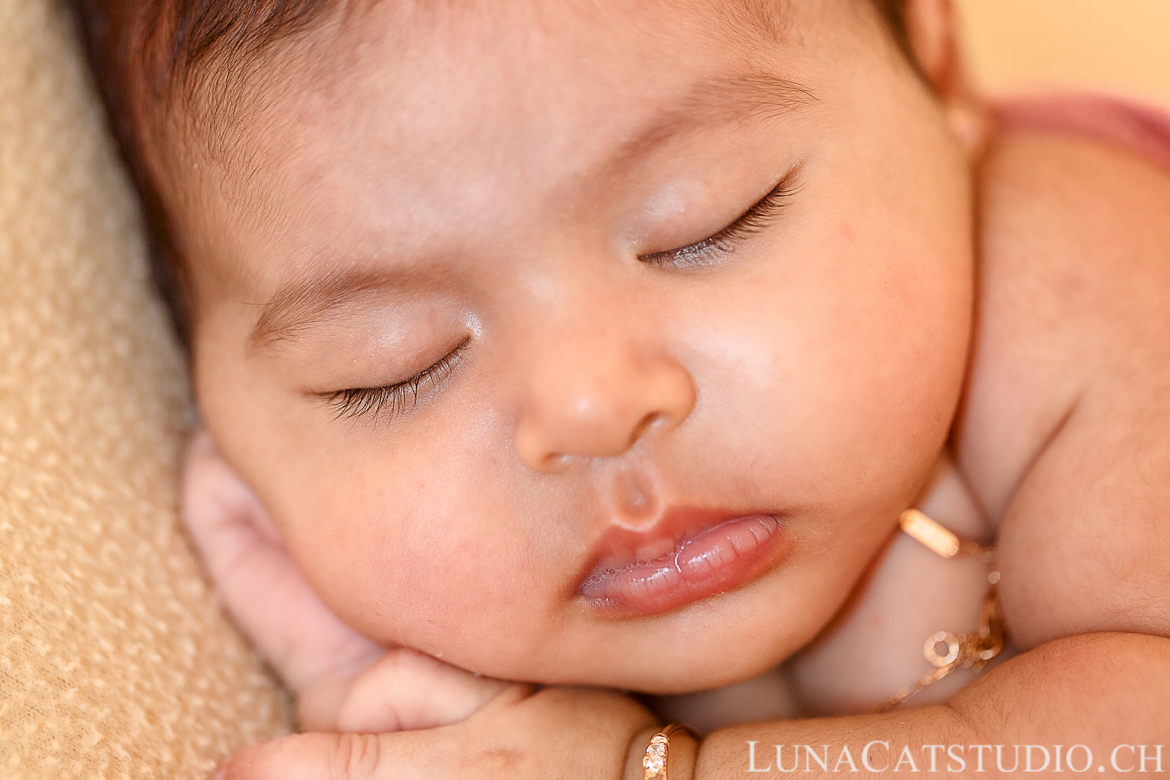 At the end of the photo shoot, Monira was fully awake, eyes wide open and she wanted to know what was going on while she was sleeping. She looked so happy she gratified me with lovely smiles, such a golden thanking to me!!! I let you verify that by yourself in pictures.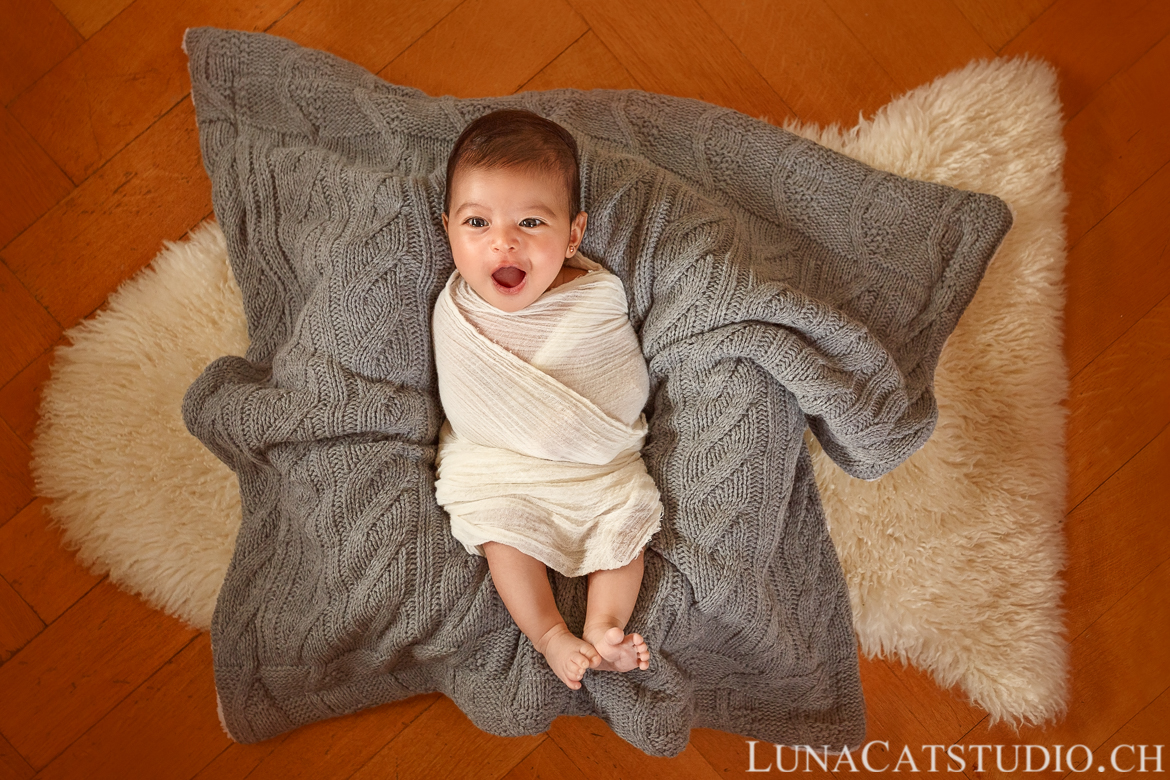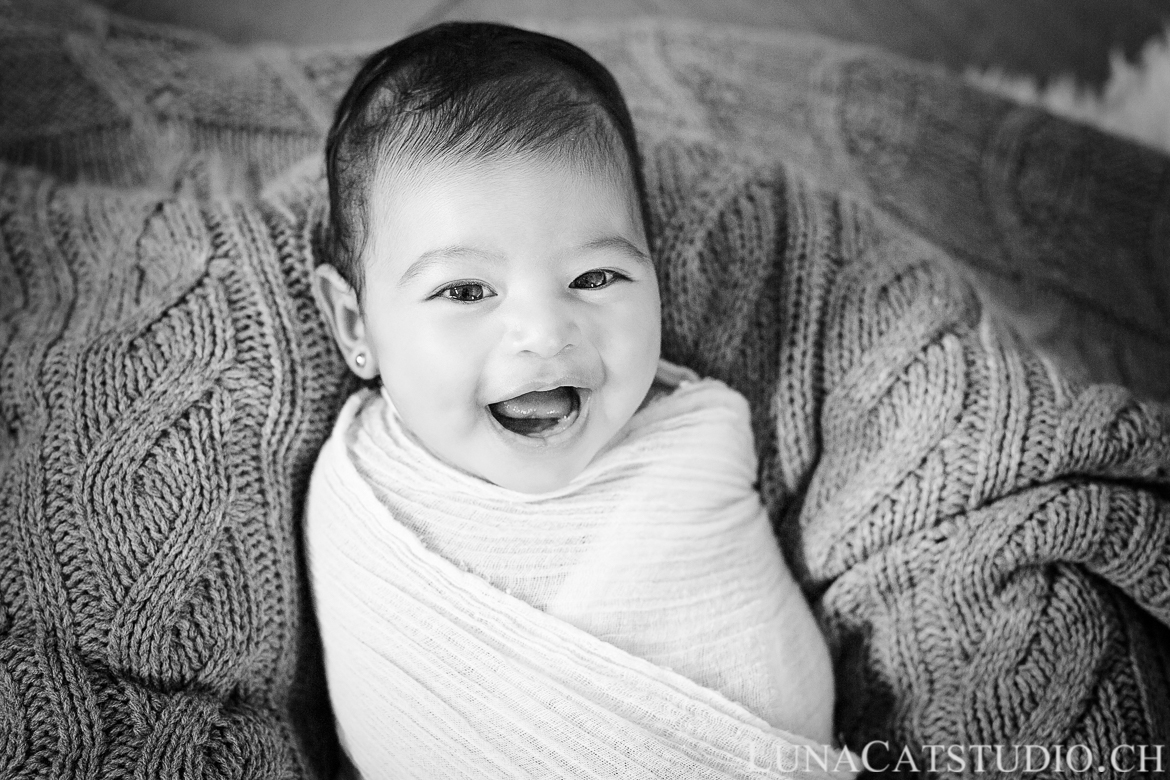 Follow the next baby photo shoot from the newborn photographer LunaCat Studio on Facebook – Twitter – Instagram – Pinterest. If you are pregnant, contact-me fast before your baby's birth to book your baby's spot in my agenda as I accept a limited number of babies to adapt to the real birthdate. We can make a month baby photo shoot but it is better planning it before to have an optimal newborn photo shoot. You can also offer a photo gift card towards a photo shoot.
---
About Cathy, baby photographer in Montreux:
Baby photo shoot Montreux
LunaCat Studio offers to parents in Montreux, Geneva, Neuchatel, Nyon, Gland, Yverdon, Lausanne, and France in Haute-Savoie, Ain, Jura and Doubs high-quality baby photography at home.
Based in Vaud, Switzerland, LunaCat Studio offers as a creative baby photographer a unique treatment of your baby's first days of life with artistic and wonderful imagery during a baby photo shoot. The baby photo session stays a privileged moment to immortalize the first days of your baby after birth in Switzerland. Do not wait for your baby to be 1-month old before calling us, it is always better to book your baby's spot before birth to make the newborn photo session in optimal conditions for baby.
Photography services for baby in Montreux, Vaud
LunaCat Studio offers her photography for parents during a baby photo session in Montreux, Neuchâtel, Yverdon-les-Bains, Lausanne, Fribourg, Geneva and also in France in Haute-Savoie, Ain, Doubs and Jura. Contact me for more information on your baby photo session.
You are not looking for a baby photographer ? LunaCat Studio is also specialized in pregnancy photography, newborn photography and family photography. Do not forget to check out LunaCat Studio clients' testimonials.