This newborn photo shoot is special to me as it was not an usual one. Abigaël's mum had booked her baby's spot for a newborn photo shoot during her pregnancy, which I usually recommend to future mums and dads if they want to secure their babies' spot in my agenda as I accept a limited number of babies per month. But something went a little wrong when Abigaël was born and had a medical problem, she had to undergo some surgery. Hopefully, everything went well and Abigaël's photo shoot was planned later on, which was 2 months after her birth.
For a 2-month old baby, it is difficult to warranty newborn styled photos can be done. It's usual for me to adapt the newborn photo session procedure and poses to older babies (1 month, 1.5-month old) to baby's age, but at 2 months, we generally go to baby photography instead of pure newborn photography. But it was without counting on baby Abigaël who made a small snap during her photo shoot so that I can offer her parents newborn-style photos.
Newborn photo shoot: Abigaël, L'Isle
Abigaël's older sisters were excited to make this photo shoot with their new sister and I took advantage of their energy to make family pictures right at the beginning of the photo shoot. How not to melt when you see how tender and loving these little malicious girls are with their mum and dad?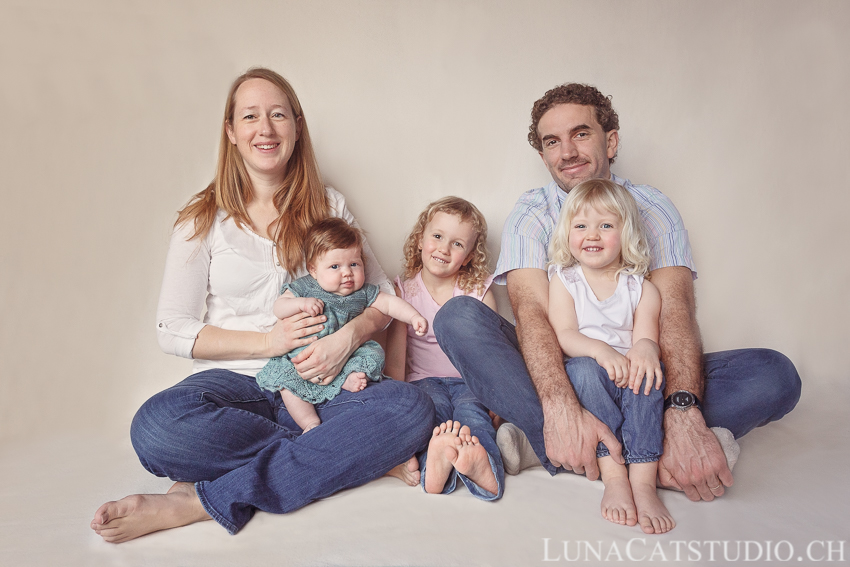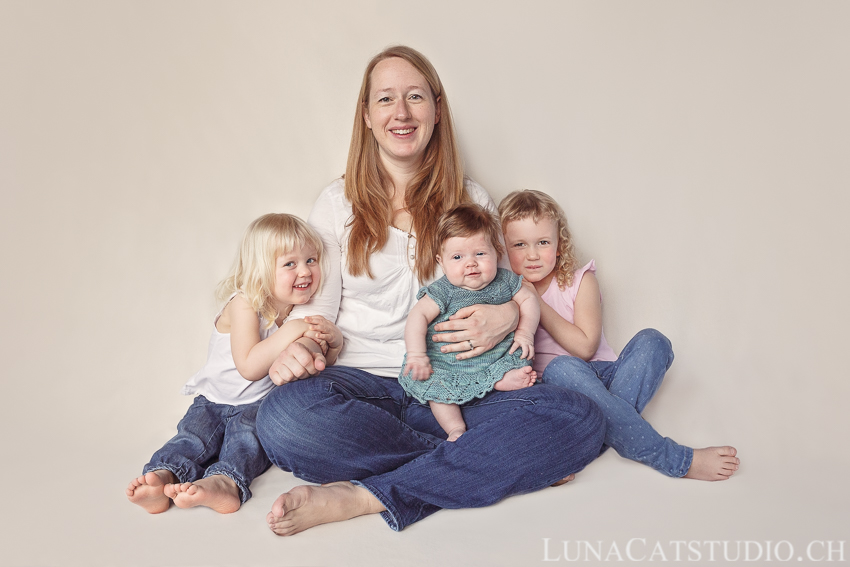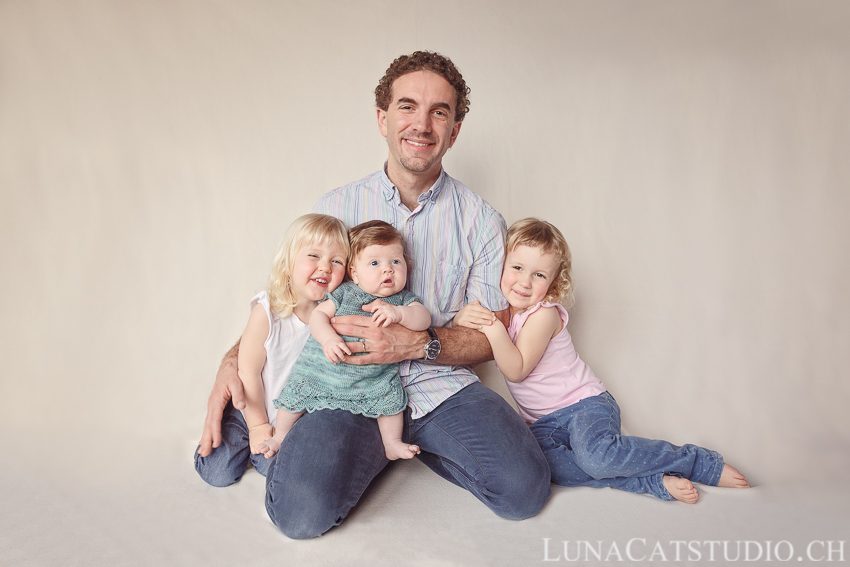 After family pictures, we went on with the so-loved sibling shot that parents would die for as it is so sweet to see all of your children on one photo! Abigaël's big sisters were there again perfect with baby and they played beautifully their role to ensure their parents can have a beautiful family heirloom.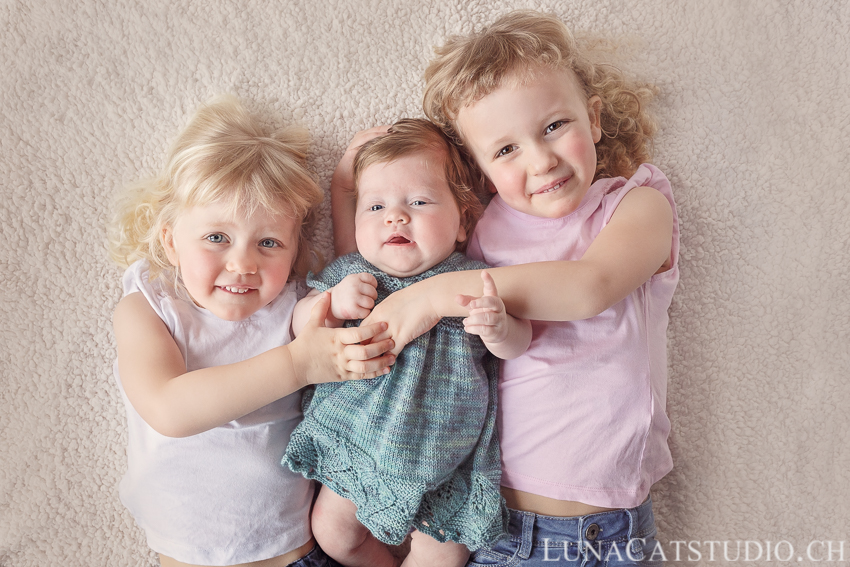 It was then time for Abigaël to show how good she was for her baby alone pictures. Of course, you have already seen her gorgeous red hair, on top of her beautiful blue eyes and her great smile.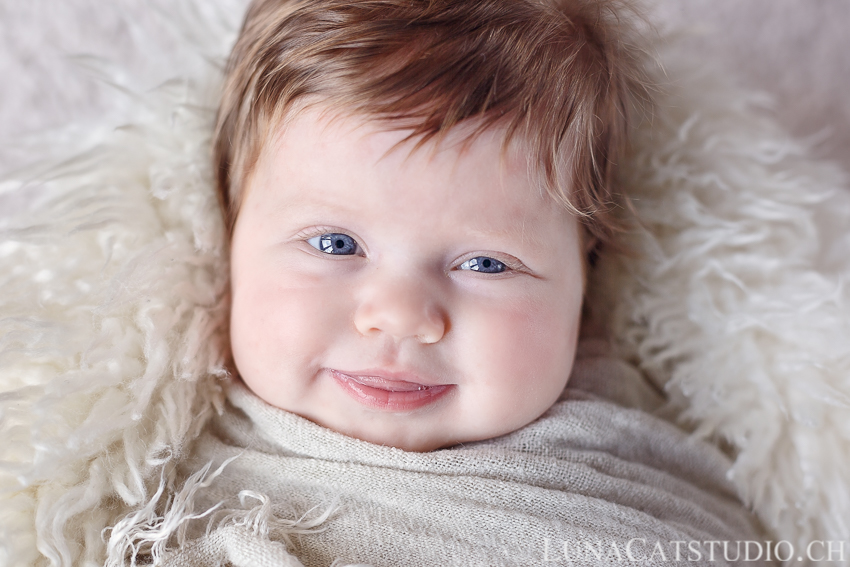 As I already wrote it higher in this blog post, Abigaël made a quick nap so that I can take different photos of her, with her eyes closed and in a newborn style photo shoot.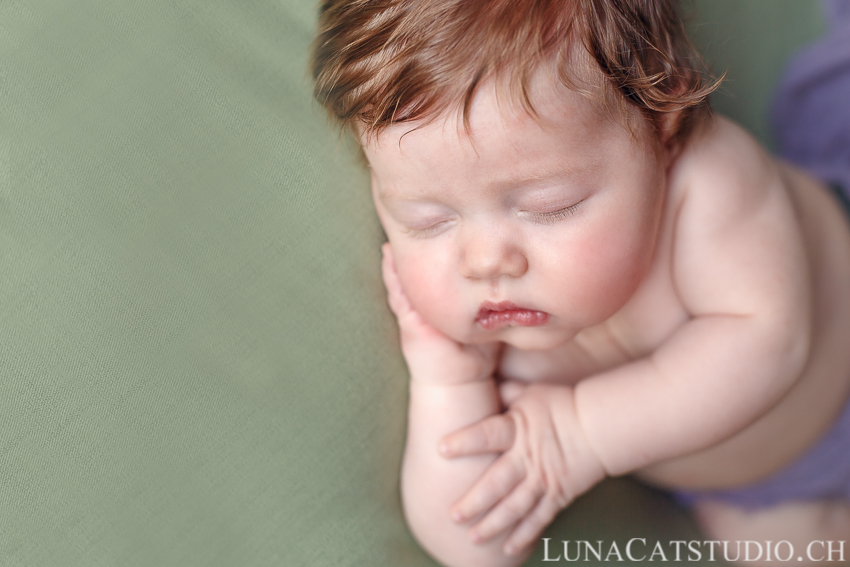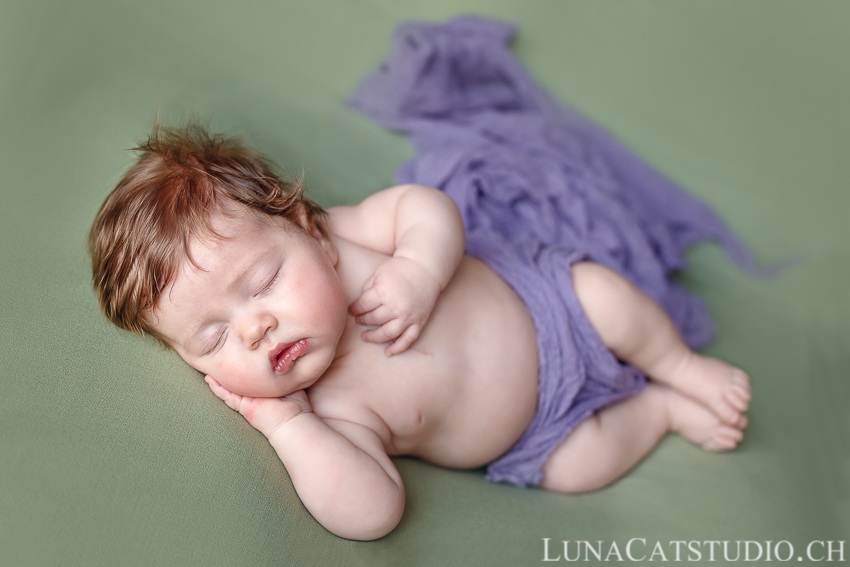 Lastly, Abigaël wanted to show how greatly she can hold her head at only 2-month old on her tummy! Abigaël is such a warrior :)!