After having seen the lovely Inès' pictures, let's switch to a little boy for this new blog post about a newborn photo session :). And it is the beautiful Axel who will let you see his gorgeous baby features. I had the pleasure to meet him before this photoshoot, which is to say one day after his birth at the maternity to take his birth announcement picture. Yet, it is after some more days and Axel's coming back to home that we made his newborn photo session at home.
Lausanne newborn photo session: Axel
With Axel's parents, we had a lot of fun with Axel's hair in punk rock mode, knowing his daddy is a rock lover. I let you discover Axel's images and you will see how much he and his dad look alike ;). Once again, it was a huge honour for me to meet this lovely family and capture those gorgeous and so important family life moments.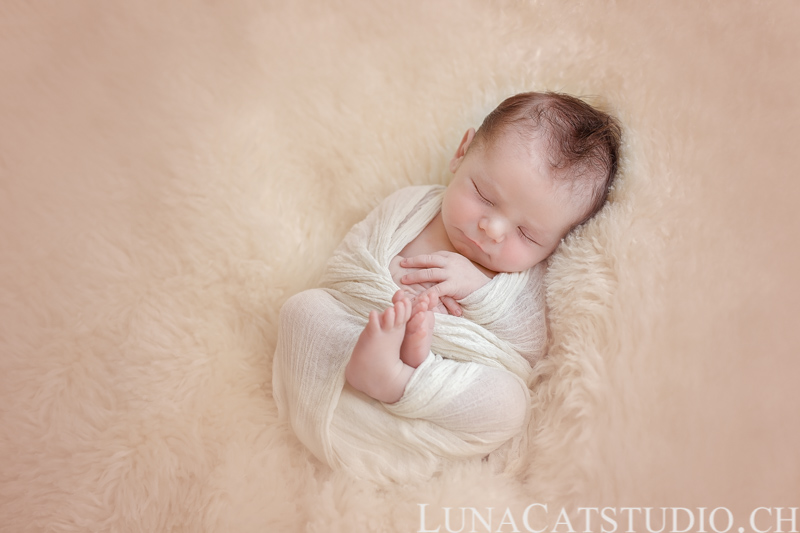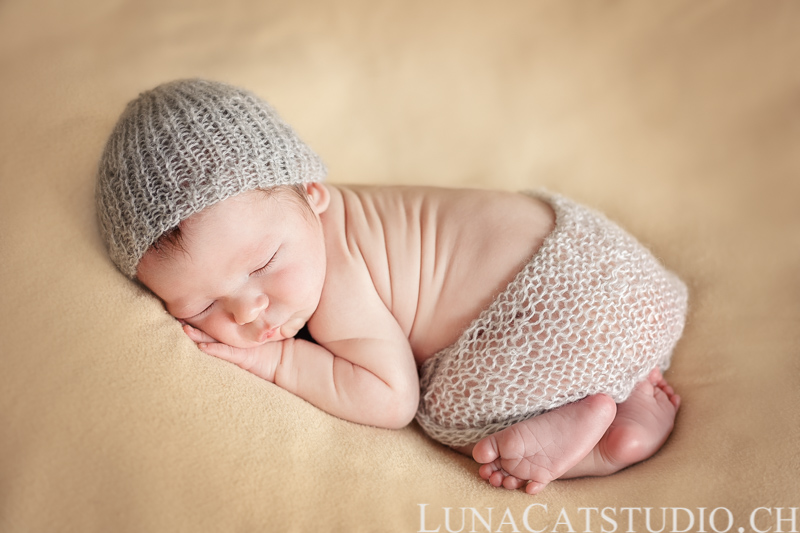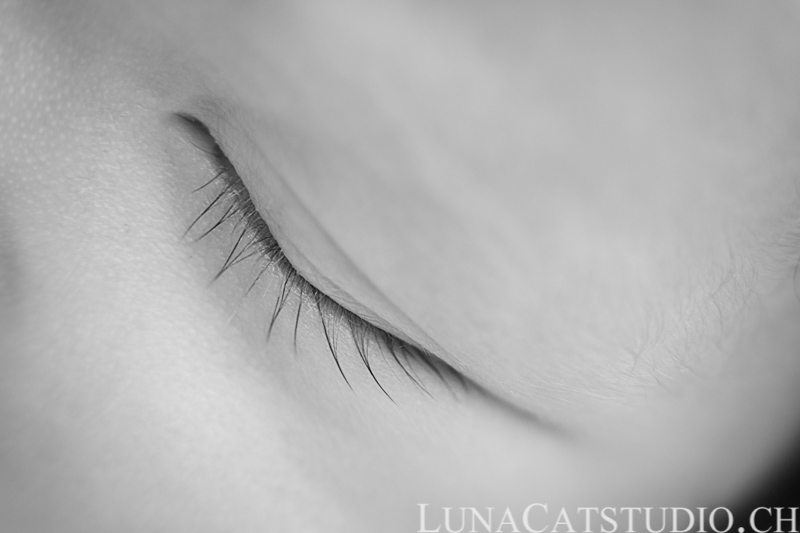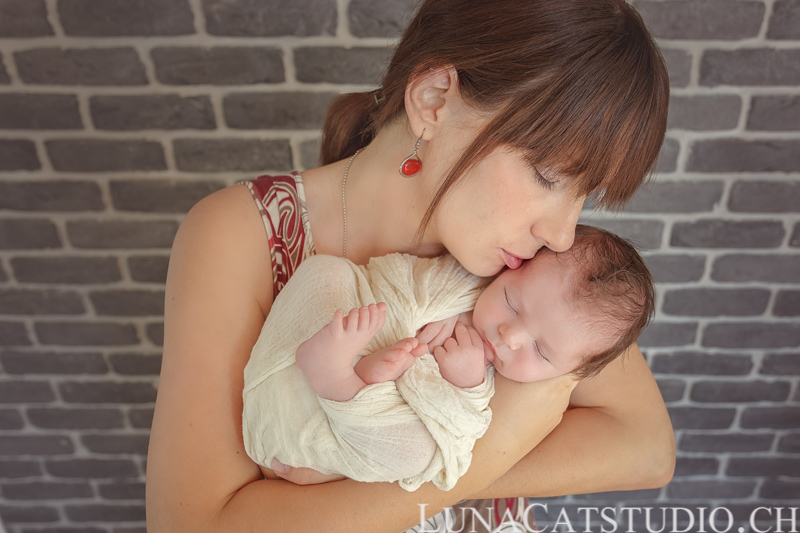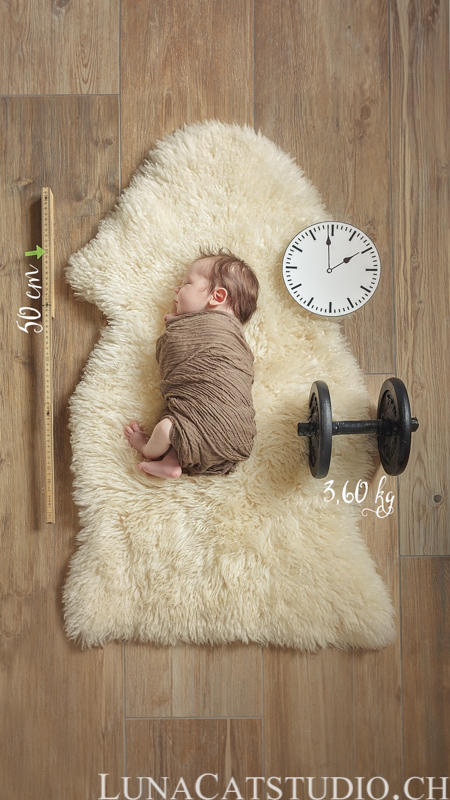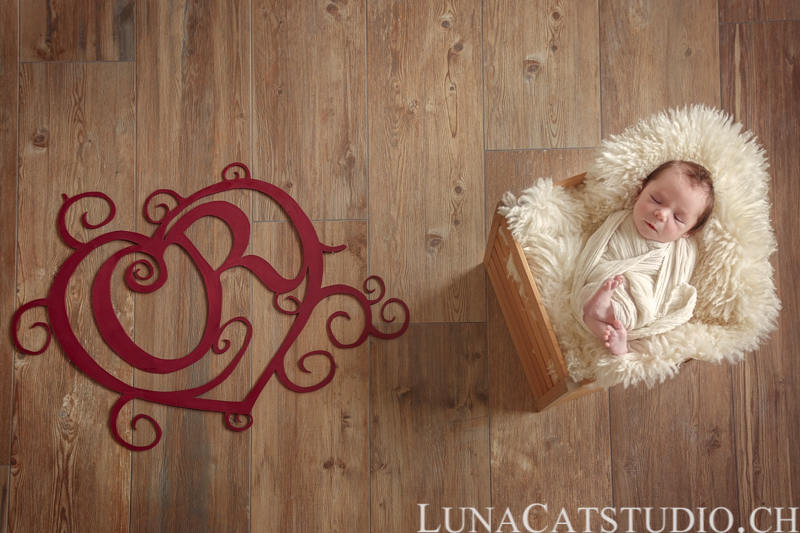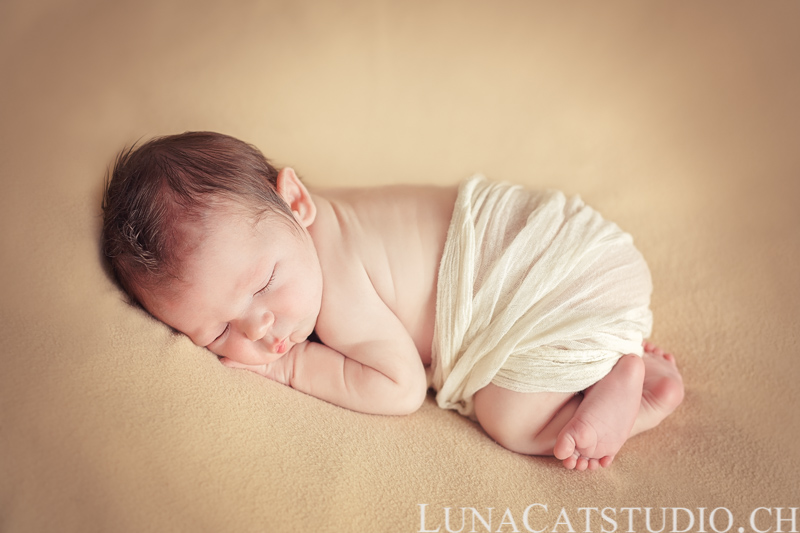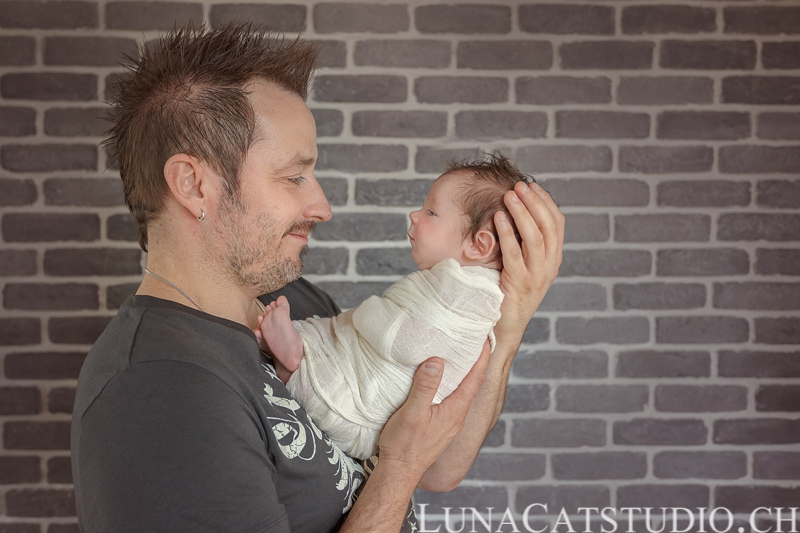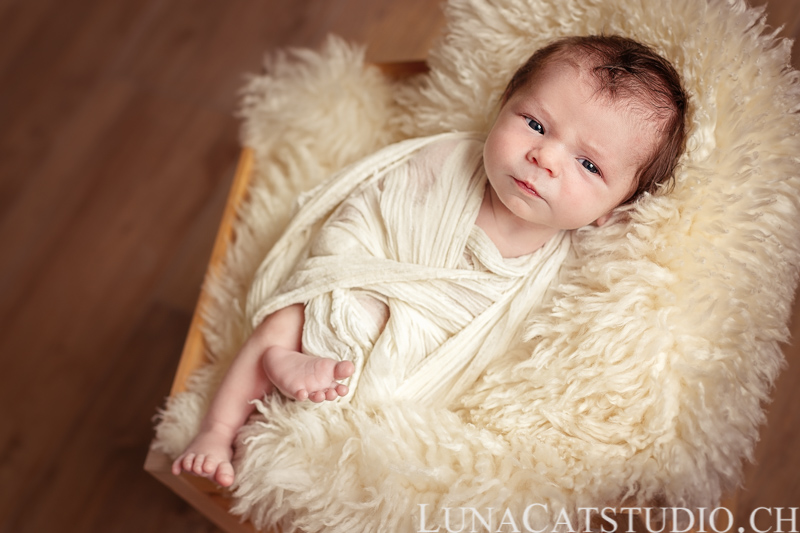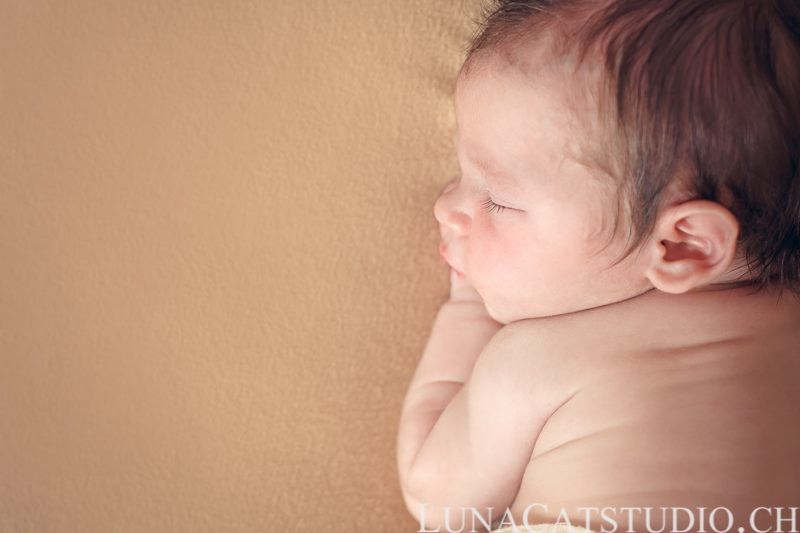 Follow the baby photographer LunaCat Studio on Facebook – Google+ – Twitter – Pinterest for other newborn photoshoots as a baby photographer.
---
About Cathy:

Lausanne newborn photographer

Newborn photographer LunaCat Studio offers to new parents in Lausanne, Vaud and Switzerland, being in Geneva, Nyon, Neuchatel, Fribourg, Yverdon, Vevey, high-quality newborn photography.

Based in Lausanne in Vaud, Switzerland, LunaCat Studio offers as a creative newborn photographer a unique treatment of your baby's first days with artistic and wonderful imagery with newborn photos after your baby's birth. The newborn photo session stays a privileged moment to immortalize the first days of your baby after his/her birth in Geneva.

Services

LunaCat Studio offers its baby photography during a newborn photo session in Geneva, Vaud and the rest of Switzerland in Lausanne, Nyon, Montreux, Fribourg, Yverdon, Neuchatel, Vevey. Contact me for more information on your baby photo session.

You are not looking for a newborn photographer? LunaCat Studio is also specialized in pregnancy photography and baby photography.