What a pleasure to show you Hugo's newborn photo shoot in Montreux. As the beautiful Jenny and her baby photo session, I could not see Hugo's eyes open because he slept during the entire photo shooting. Even during family pictures, baby Hugo did not want to open his eyes!
Newborn photo shoot in Montreux: Hugo
It is at his parents' home that this newborn photo session took place. As Hugo was already well asleep, I started right away taking his baby photos without waiting any further.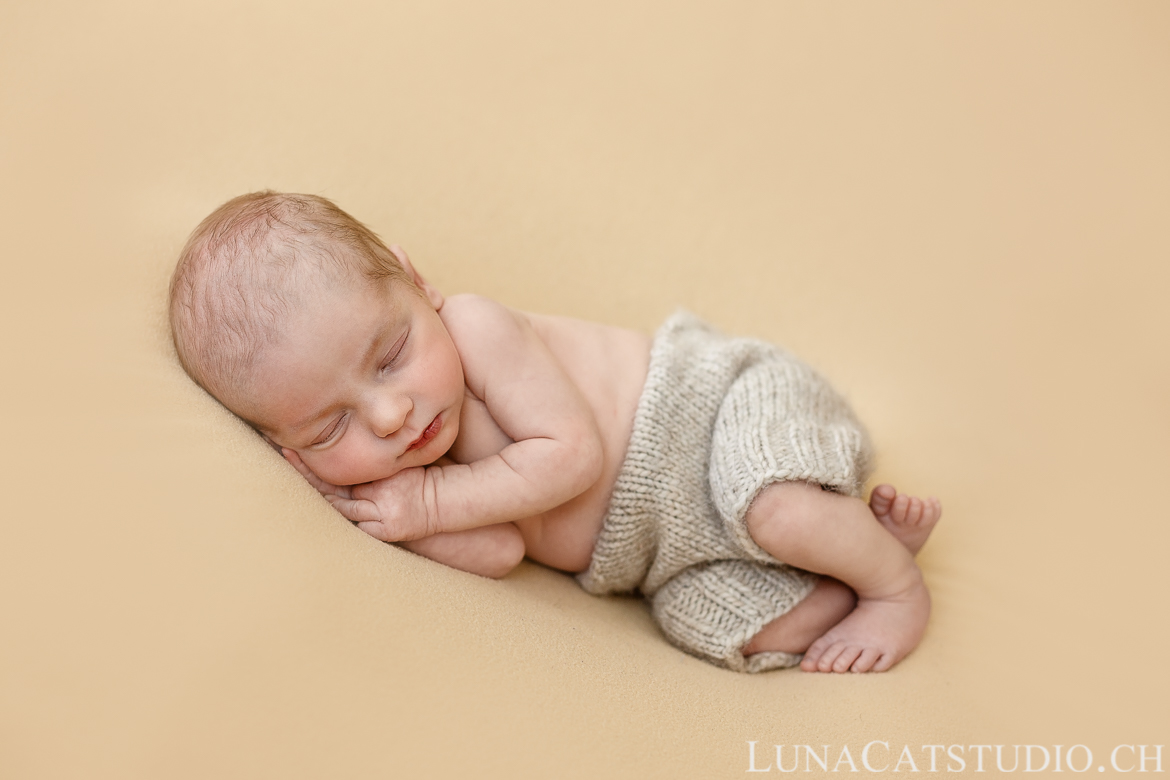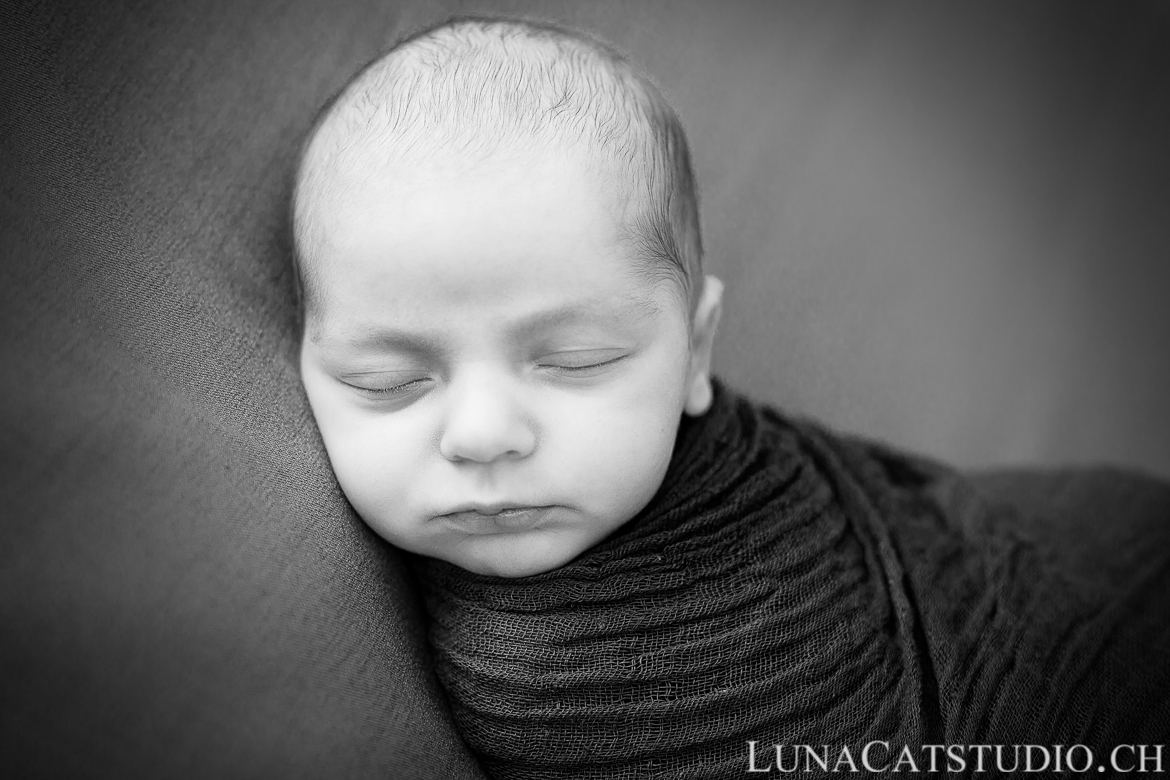 I always love including personal items from baby's family and I must tell the truth, I always melt in front of teddies that I discover during these newborn photo sessions. And Hugo had indeed aa lovely little teddy to present me for his newborn photos ;).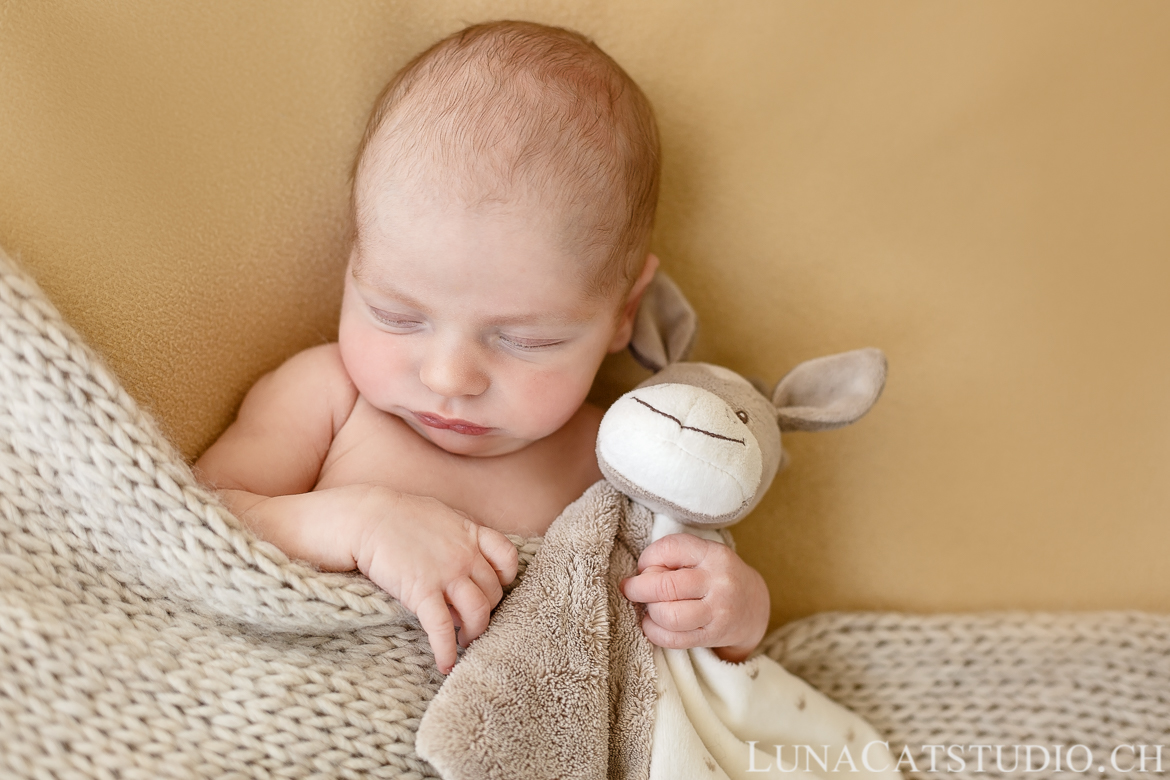 To continue with personal items to customize your baby's photos, Hugo's aunt had offered him a lovely mala. We could use this gorgeous object naturally in the following picture.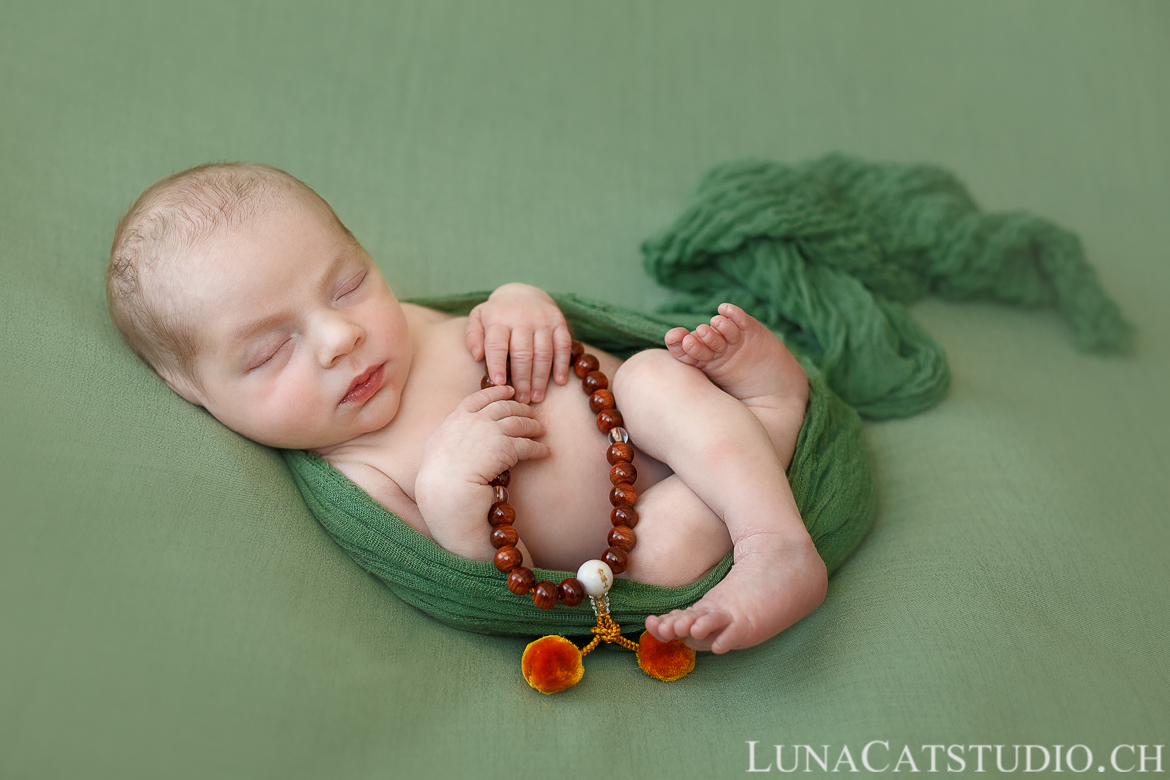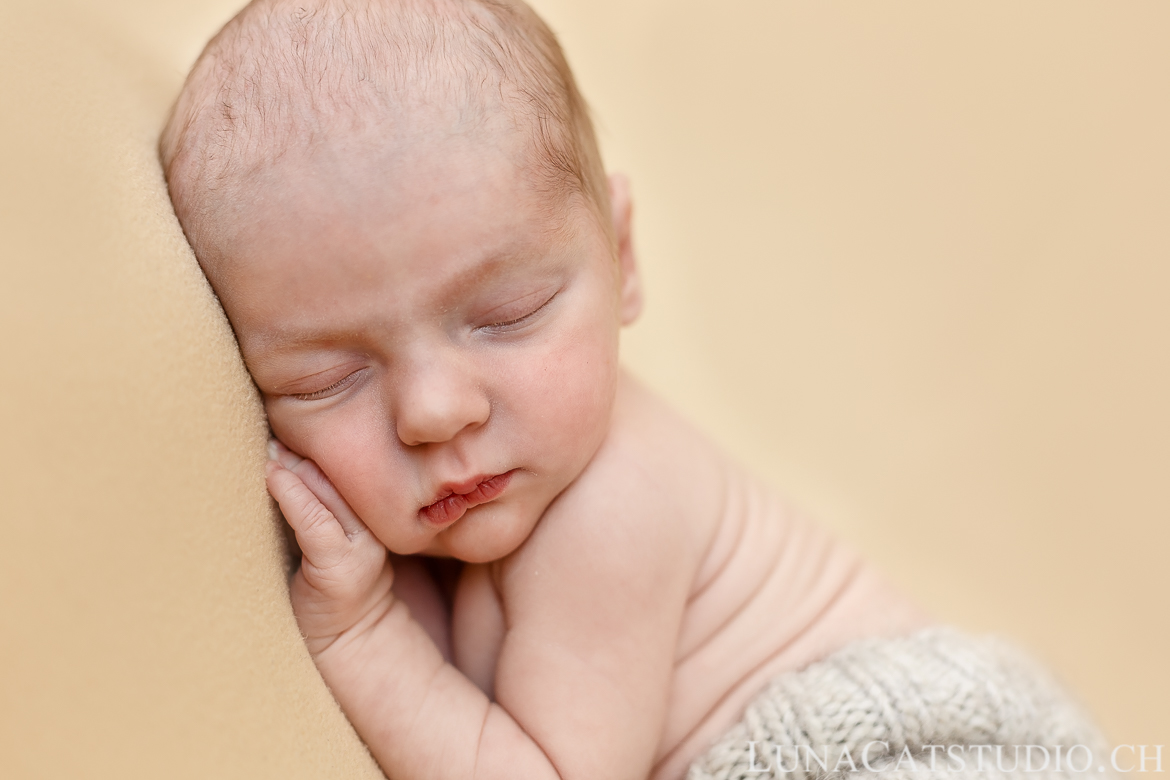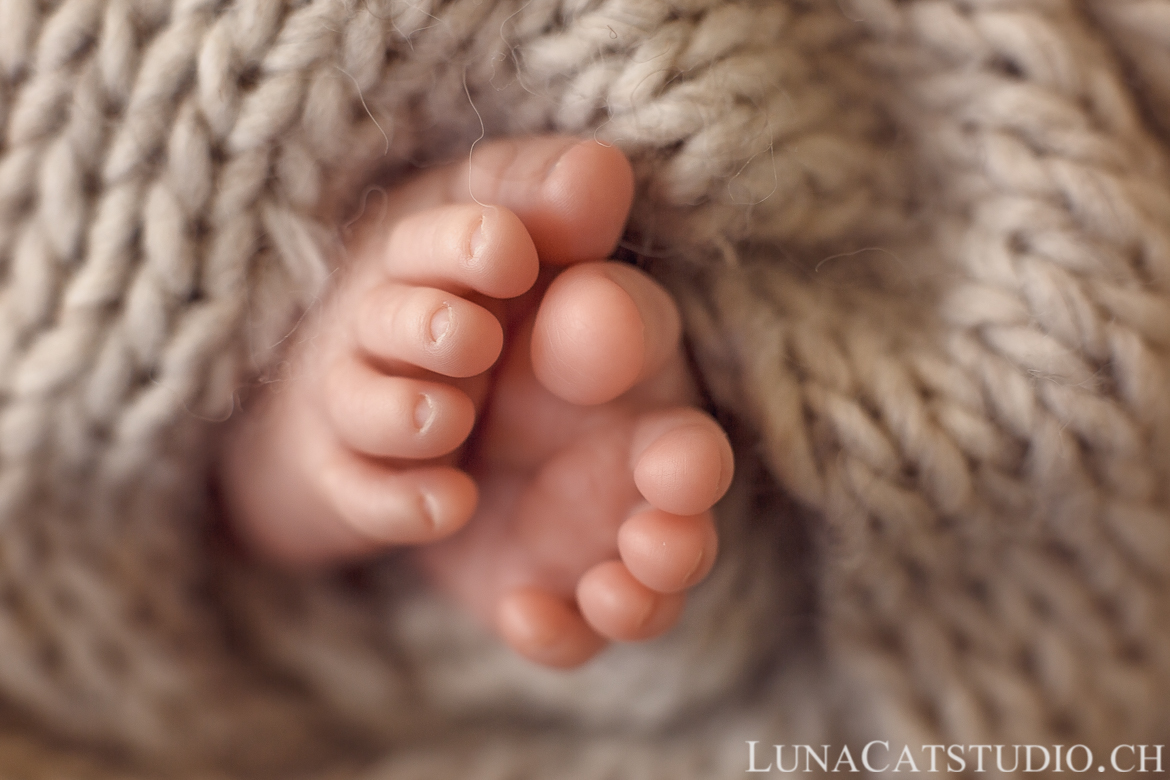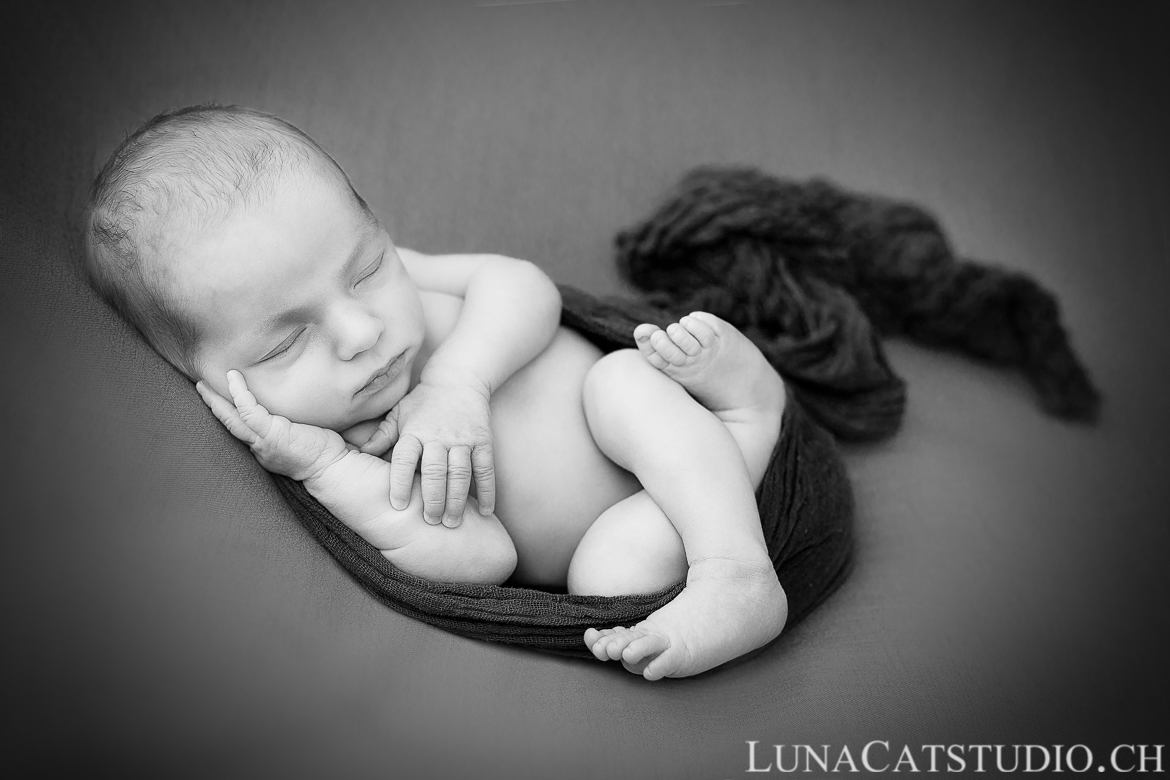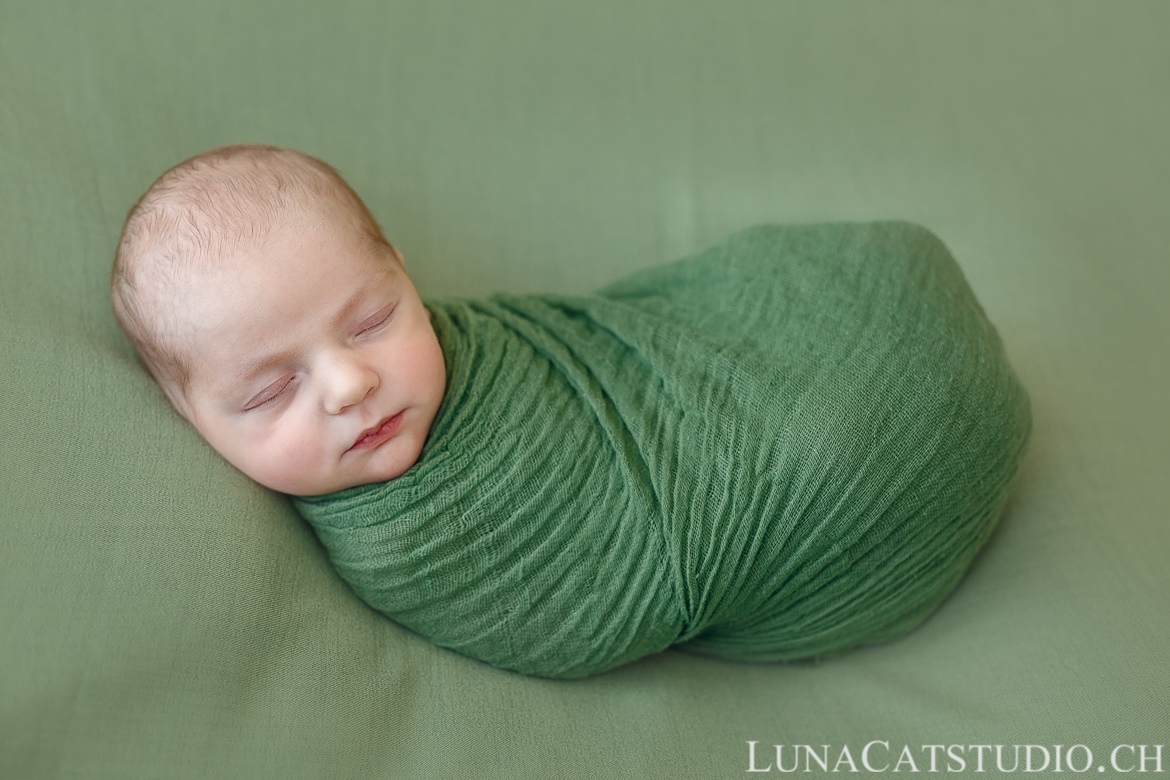 Follow the newborn photographer LunaCat Studio on Facebook – Google+ – Twitter – Instagram – Pinterest for other baby photography as a newborn photographer.
---
About Cathy, newborn photographer:
Newborn photographer in Montreux
LunaCat Studio offers to new parents in Montreux, Geneva, Neuchatel, Nyon, Gland, Yverdon, Lausanne, and France in Haute-Savoie, Ain, Jura and Doubs high-quality newborn photography.
Based in Lausanne in Vaud, Switzerland, LunaCat Studio offers as a creative newborn photographer a unique treatment of your baby's first days with artistic and wonderful imagery with baby photos after your baby's birth. The newborn photo session stays a privileged moment to immortalize the first days of your baby after his/her birth in Geneva.
Photography services in Montreux
LunaCat Studio offers its baby photography during a newborn photo session in Geneva, also in France in Haute-Savoie, Ain, Doubs and Jura and the rest of Switzerland in Montreux, Nyon, Lausanne, Fribourg, Yverdon, Neuchatel, Vevey. Contact me for more information on your baby photo session.
You are not looking for a newborn photographer? LunaCat Studio is also specialized in pregnancy photography and baby photography.