Today, I offer you to discover a new newborn photoshoot made in Lausanne, Vaud. This lovely baby, you know her already because she was on the last family pictures at Geneva lake side. And yes, the small Olivia was still comfortably inside her mummy's tummy. Her newborn photoshoot was booked well in advance, which I recommend you to do if you want to secure a photo slot for your baby with LunaCat Studio when she is here.
Newborn photo session: Olivia, Lausanne
It is therefore 9 days after Olivia's birth that I had the pleasure to know her for her newborn photoshoot.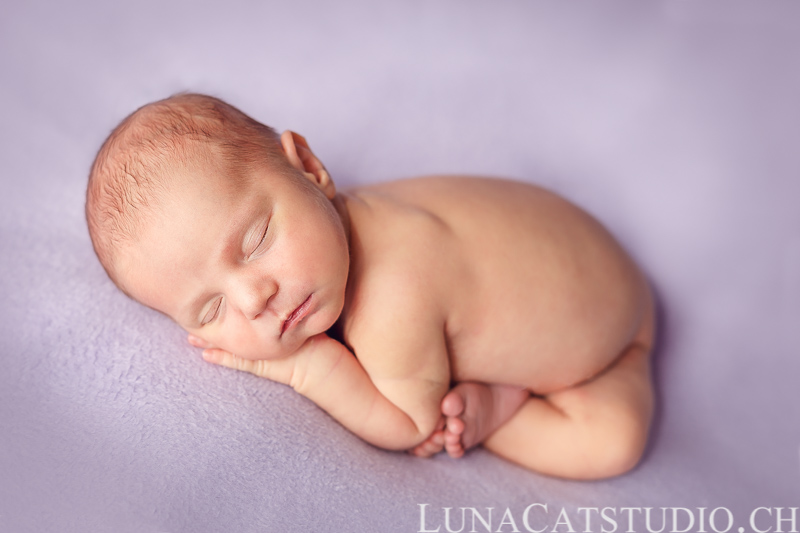 To tell you the truth, I did not see her eyes a lot because she was a real deep sleeper, a lovely baby just like her brother, who was so happy and proud to be a big brother! I think the next image just shows without any word how their love will grow year after year.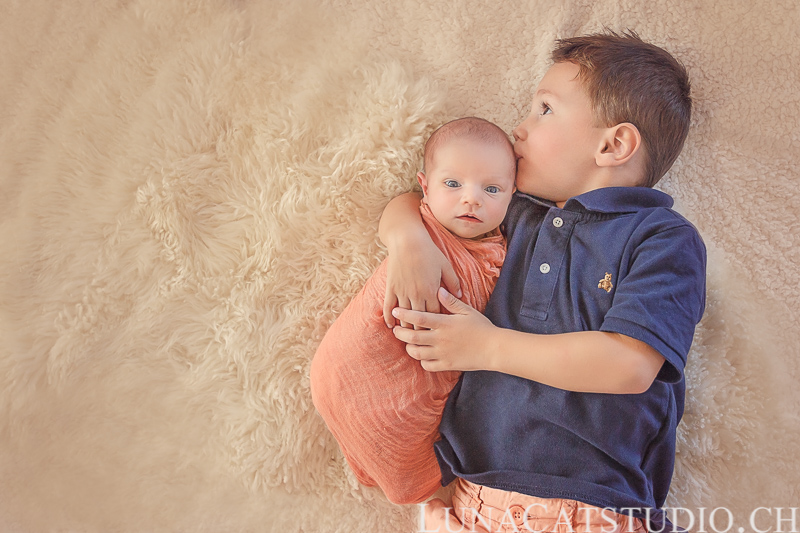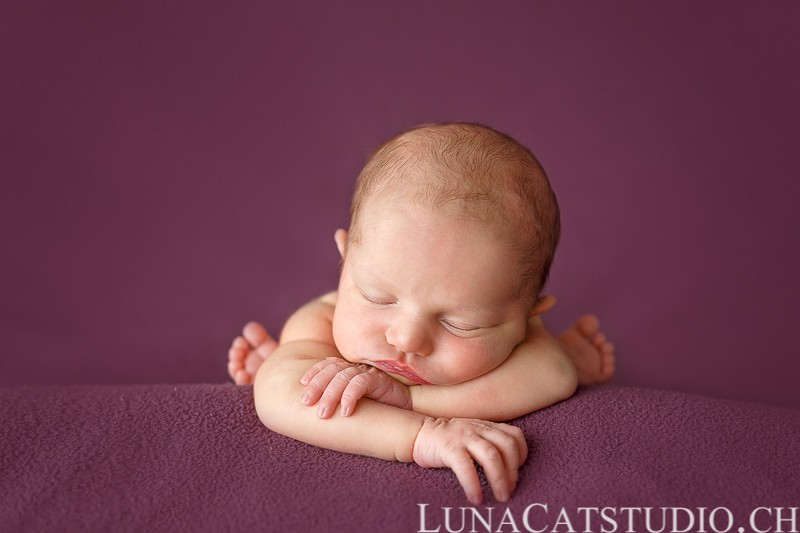 Just like for every baby photo session, I love incorporating personalized and personal items in pictures. Here, it is Olivia's towel with her name on it and her little shoes that jumped in the picture for a unique and custom photo souvenir for Olivia and her family.
Baby' smiles are often difficult to capture but Olivia was being quite generous with me and allowed me to create this lovely image that she will be able to look at when grown up in some years.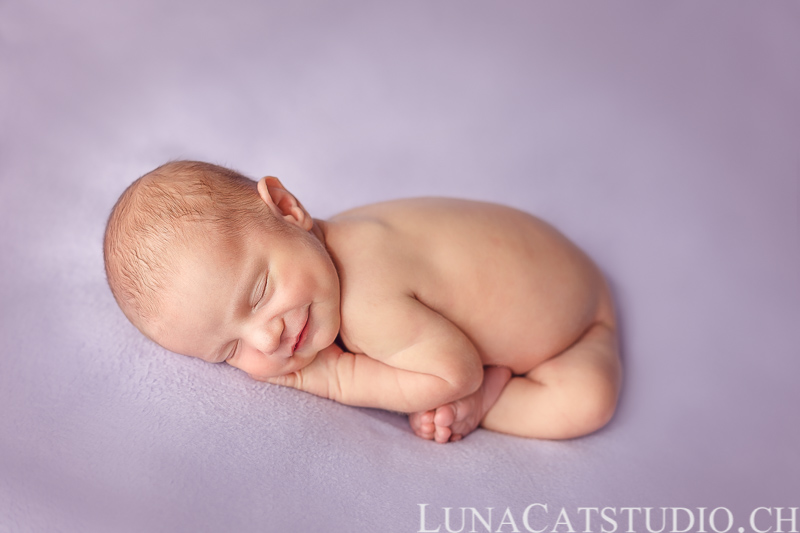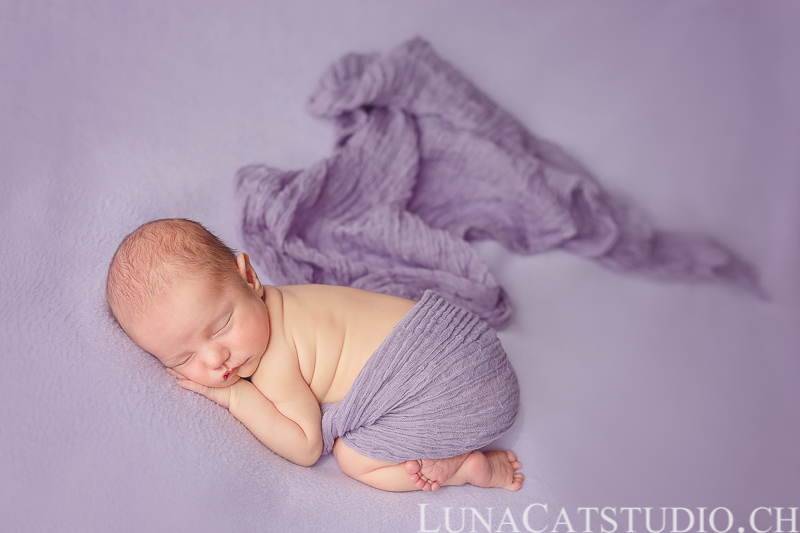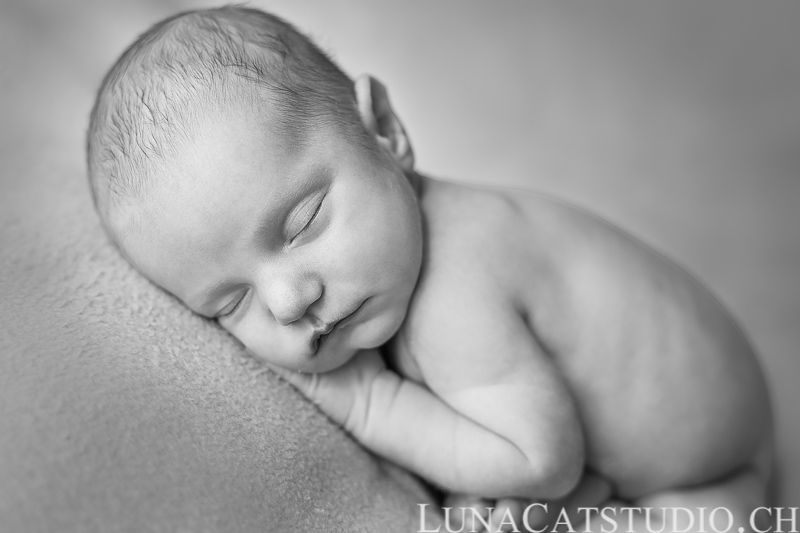 Follow the newborn photographer LunaCat Studio on Facebook – Google+ – Twitter – Instagram – Pinterest for other newborn photoshoots as a newborn photographer.
---
About Cathy:

Vaud newborn photographer

Newborn photographer LunaCat Studio offers to new parents in Lausanne, Geneva, Nyon, Gland, Lausanne, Yverdon, Montreux, high-quality newborn photography.

Based in Lausanne in Vaud, Switzerland, LunaCat Studio offers as a creative newborn photographer a unique treatment of your baby's first days with artistic and wonderful imagery with newborn photos after your baby's birth. The newborn photo session stays a privileged moment to immortalize the first days of your baby after his/her birth in Fribourg.

Services

LunaCat Studio offers its baby photography during a newborn photo session in Fribourg and the rest of Switzerland in Lausanne, Nyon, Montreux, Geneva, Yverdon, Neuchatel, Vevey. Contact me for more information on your baby photo session.

You are not looking for a newborn photographer? LunaCat Studio is also specialized in pregnancy photography and baby photography.