As a newborn photographer, I totally rely on future parents for the good booking of their newborn photoshoot. As a future parent, we do not really realize how much their newborn will change during the first 15 days. For the newborn photoshoot to be done in the best conditions, the newborn must be sleeping to put him in the poses you can see in my portfolio. Of course, every baby is unique and parents are always a wonderful help to best understand their baby.
Newborn photographer : Iris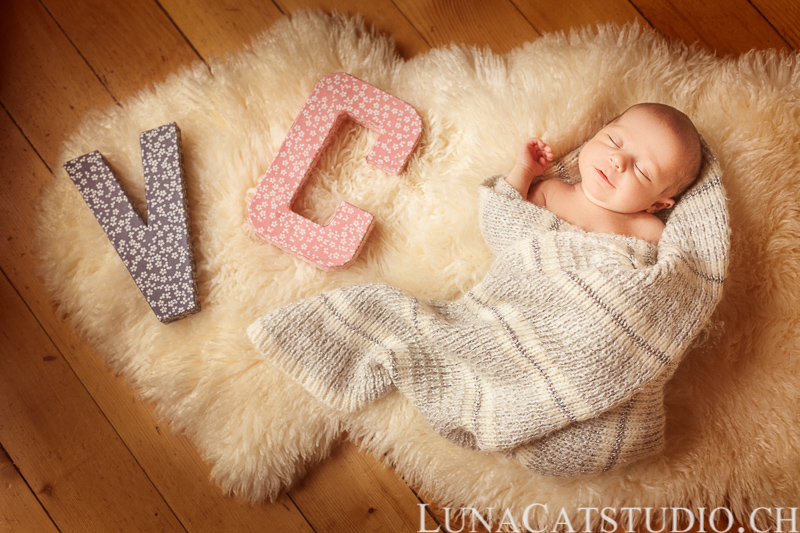 For Iris, her parents, Vincent and Coralie, have been fast to tell me when Iris was born. Therefore, we could easily schedule the newborn photoshoot 12 days after Iris' birth. I had the great pleasure to meet the little Iris who really wanted to stay awake!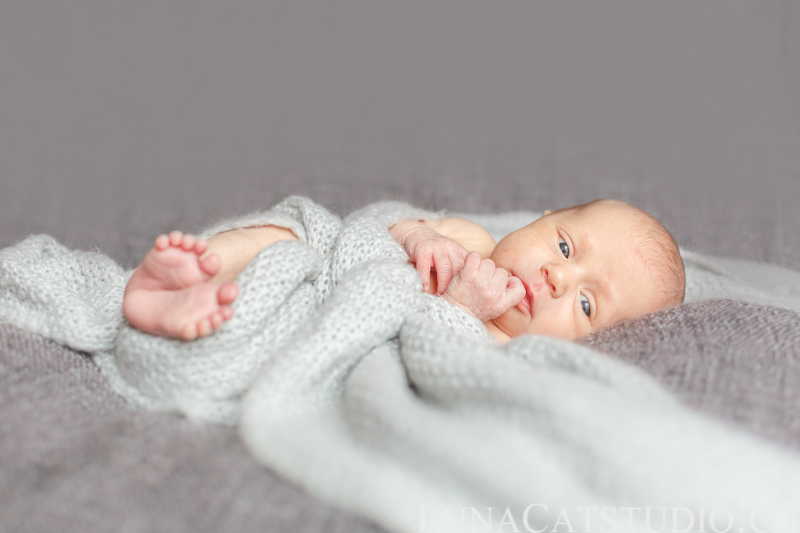 Some newborns fell fast and easily asleep. Some others need more care and time to feel relax because they sense something is different from usual and that mum and dad may be stressed as well. We do not image how much babies feel their parents' feelings and emotions, it's incredible. But, as a newborn photographer, I have different tips and tricks I use to get the babies to sleep deeply.
For this newborn photoshoot, I loved being able to customize the pictures with parents' objects. Here, I used the initials of their names that had been made for their wedding. Put together along with Iris' portrait, it made a great family picture with different intense and important moments in their lives.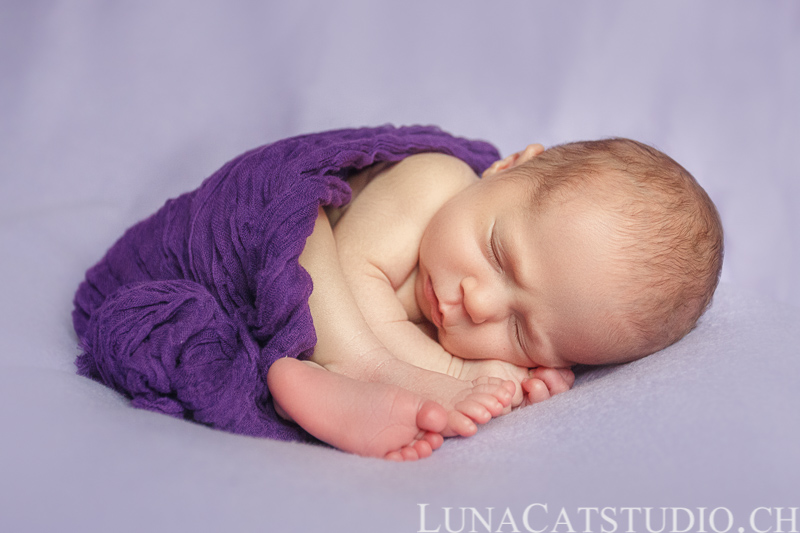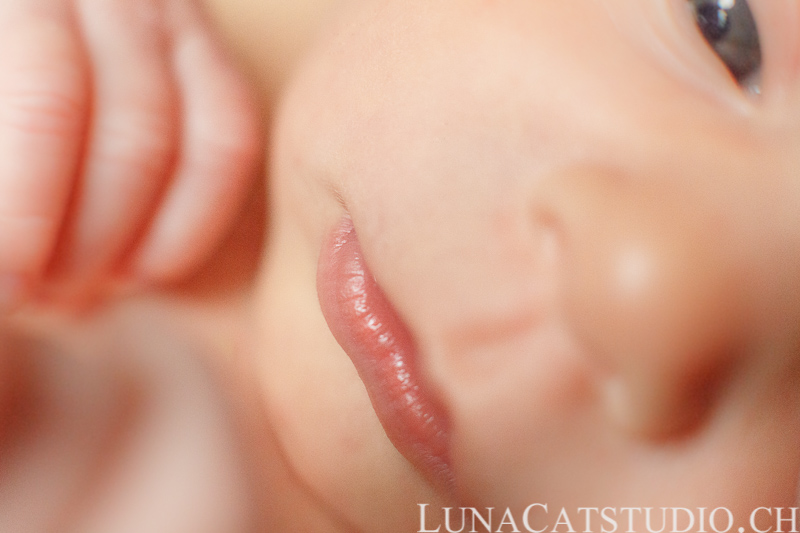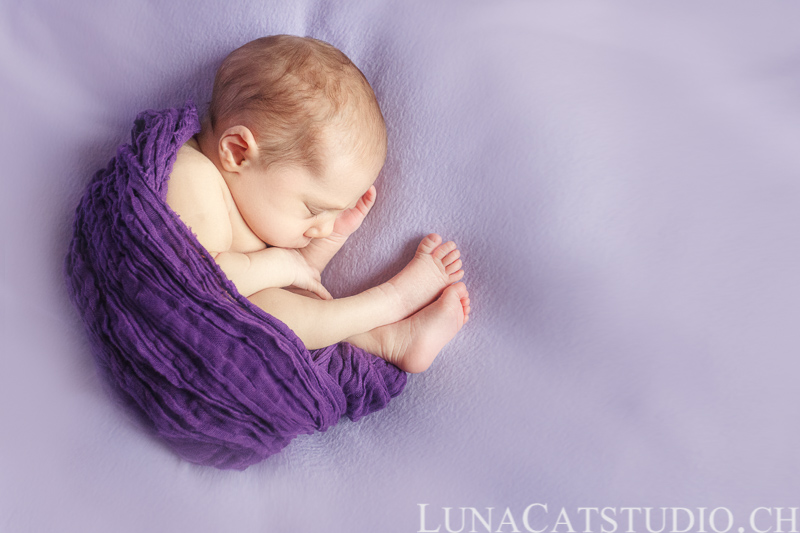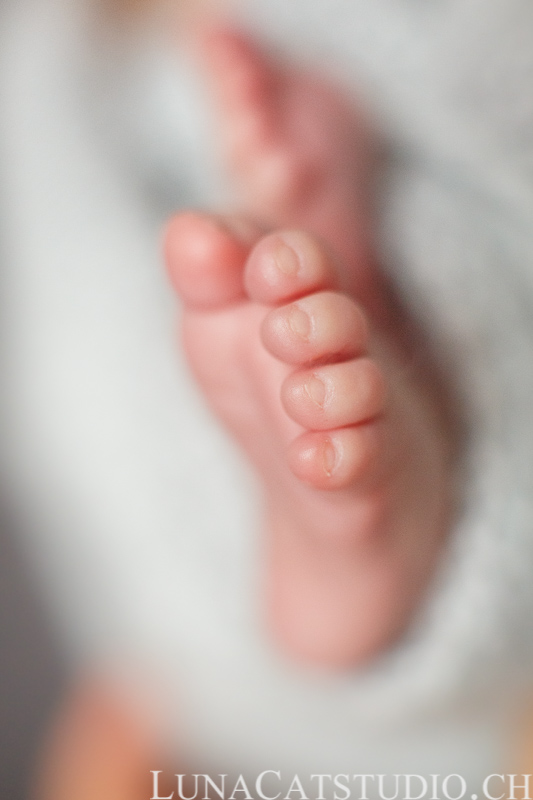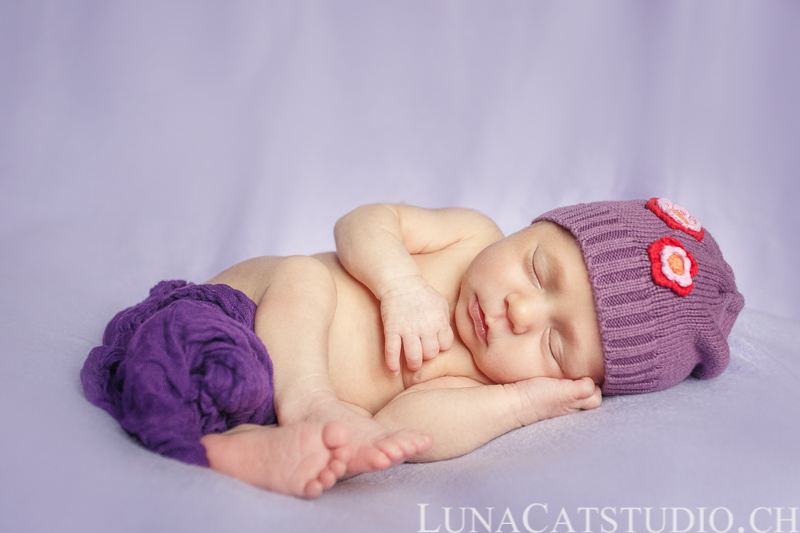 Follow the newborn photographer LunaCat Studio on Facebook – Google+ – Twitter – Pinterest for other news as a newborn photographer.
---
About Cathy:

Newborn photographer

Newborn photographer LunaCat Studio offers to new parents in Vaud and Switzerland, being in Lausanne, Geneva, Vevey, high-quality newborn photography.

Based in Lausanne in Vaud, Switzerland, LunaCat Studio offers as a creative newborn photographer a unique treatment of your baby's first days with artistic and wonderful imagery with newborn photos after your baby's birth. The newborn photo session stays a privileged moment to immortalize the first days of your baby after his/her birth.

Services

LunaCat Studio proposes its baby photography during a newborn photo session in Switzerland in Lausanne, Geneva, Montreux, Vevey. Contact me for more information on your baby photo session.

You are not looking for a newborn photographer? LunaCat Studio is also specialized in wedding photography, maternity photography and family photography.