Deirdre and Maurizio have been together for a really long time and did not need any wedding to show their love to each other. 2 wonderful children and a lovely family, that's what I discover while talking with this family before the wedding. I was wonderfully welcomed in their home and all the wedding guests were incredibly nice to me. This wedding was to be a great moment of enjoying a simple yet wonderful family reunion with no stress or anything else like that. Enjoying this day peacefully was the most important things for the bride and groom and I love this wedding vision. 
Bride's preparation
It was at Deirdre and Maurizio's home that I photographed Deirdre and her daughter getting ready for the wedding. Two wedding dresses with a retro and vintage style to them, wonderful pairs of wedding shoes that I enjoyed shooting! From the Bahamas, Deirdre brought one of the wedding dresses from a local Bahamian wedding dress designer who did a wonderful job! Also, the bride's flower bouquet was made by Anne from Arôme Créateur Floral, who also created the floral decoration for the reception room.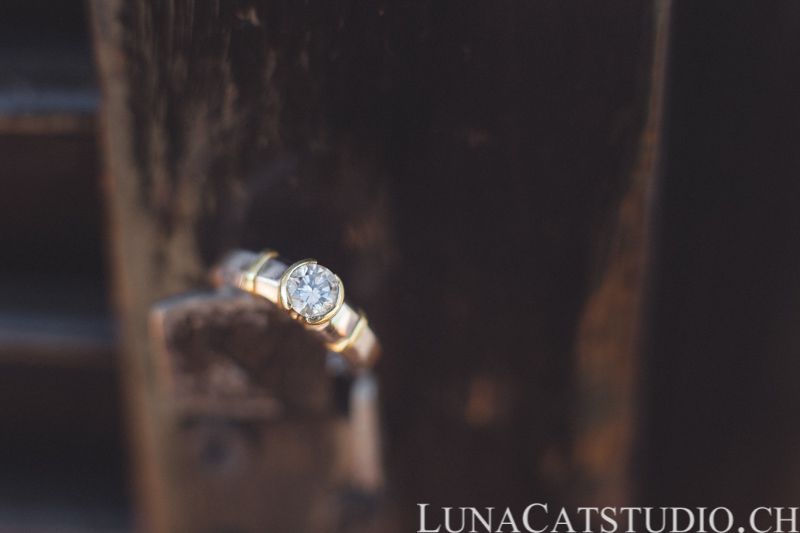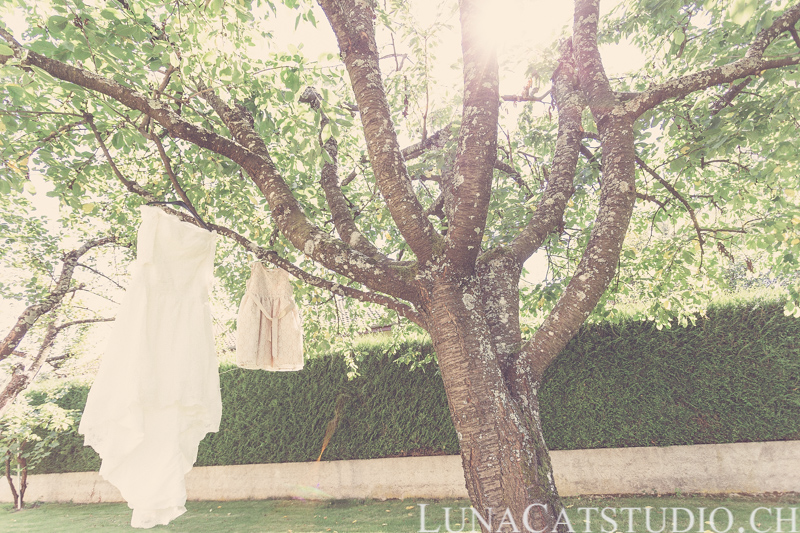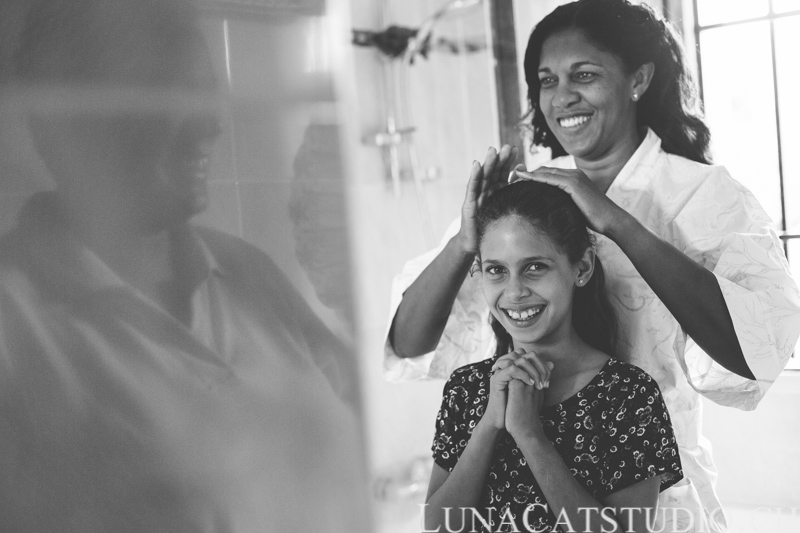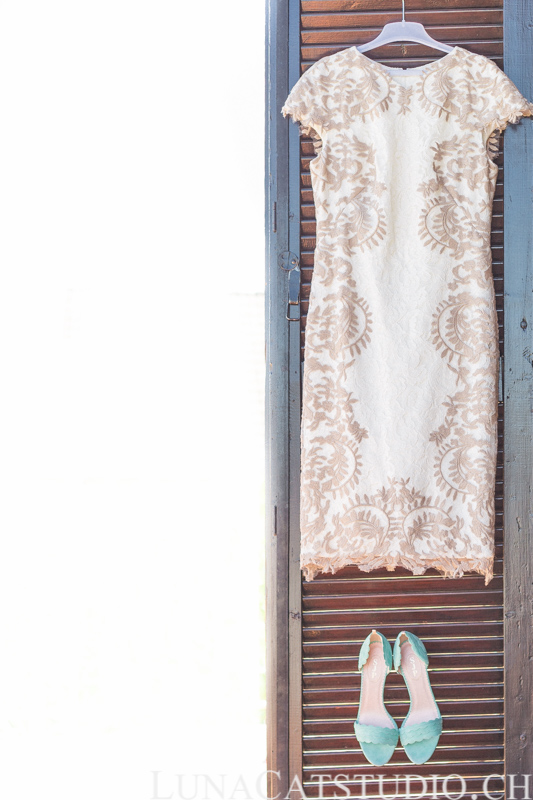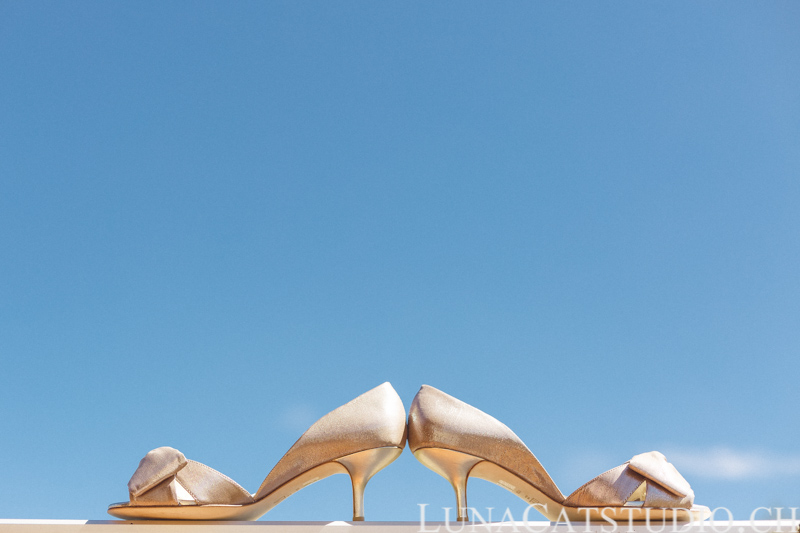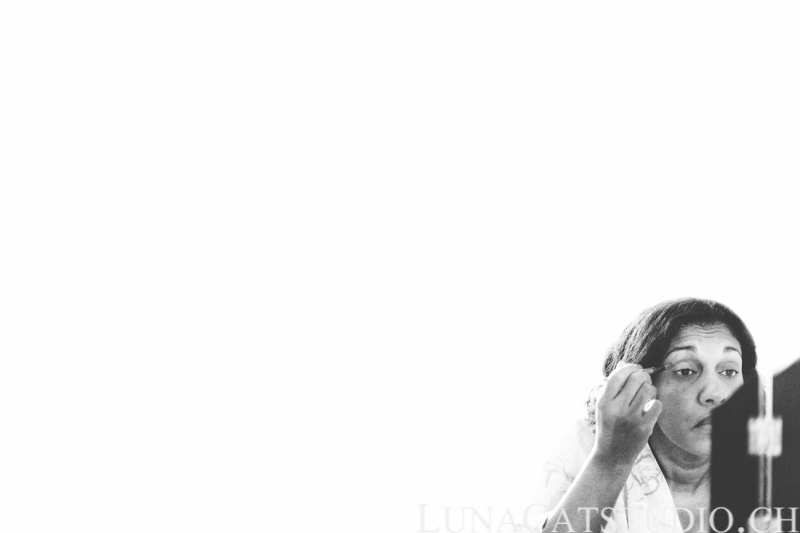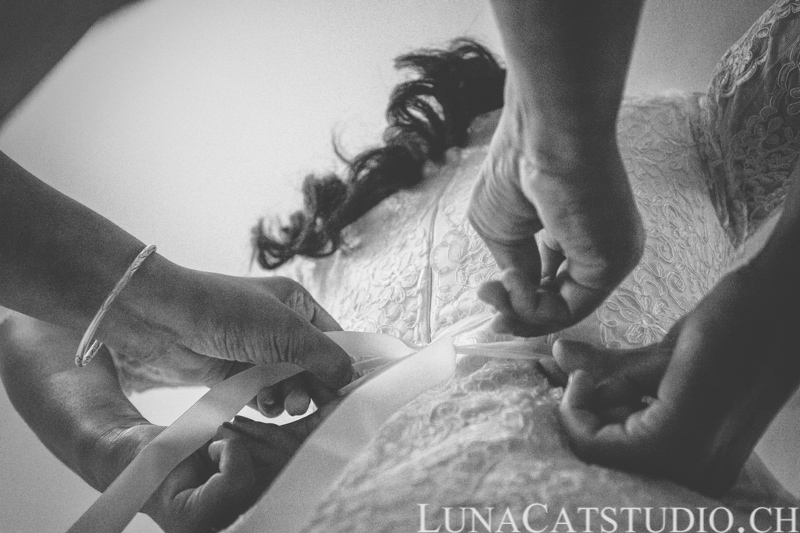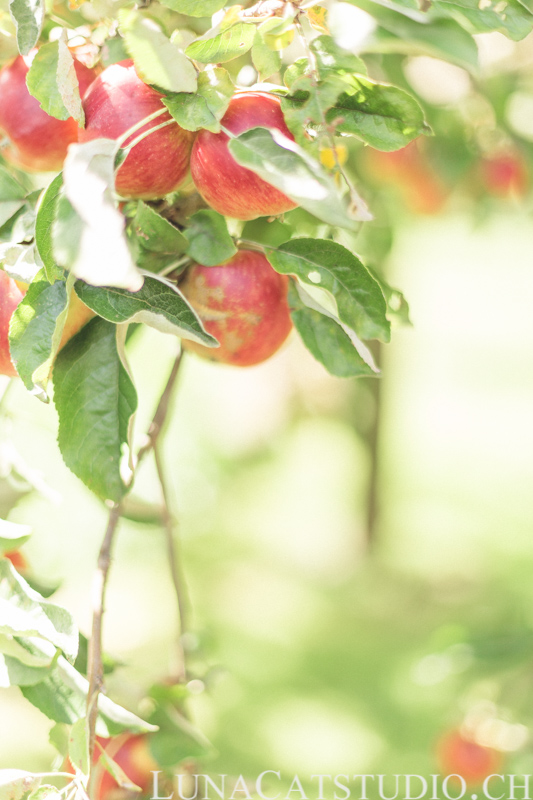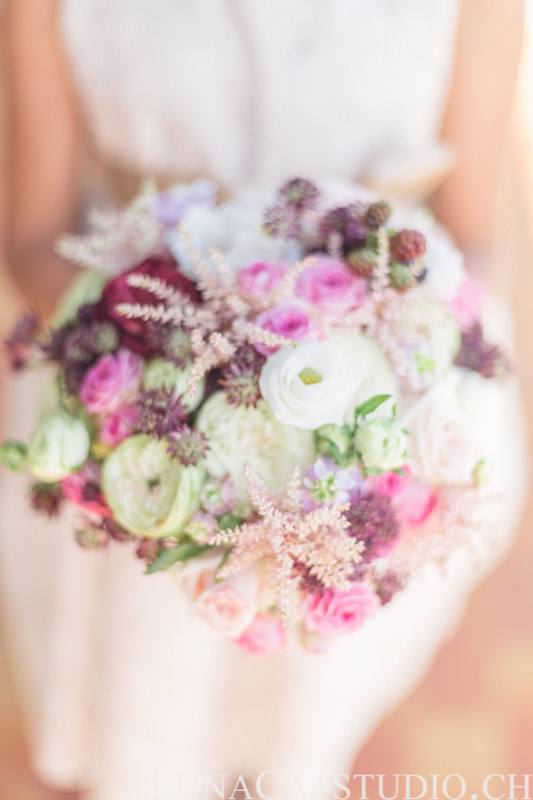 Wedding ceremony in Genthod
The wedding ceremony took place in a beautiful authentic room in Genthod. Emotion could be felt and that was a beautiful moment for the whole family. Afterwards, wedding guests were brought to a small park nearby where they drank a first taste of "apero".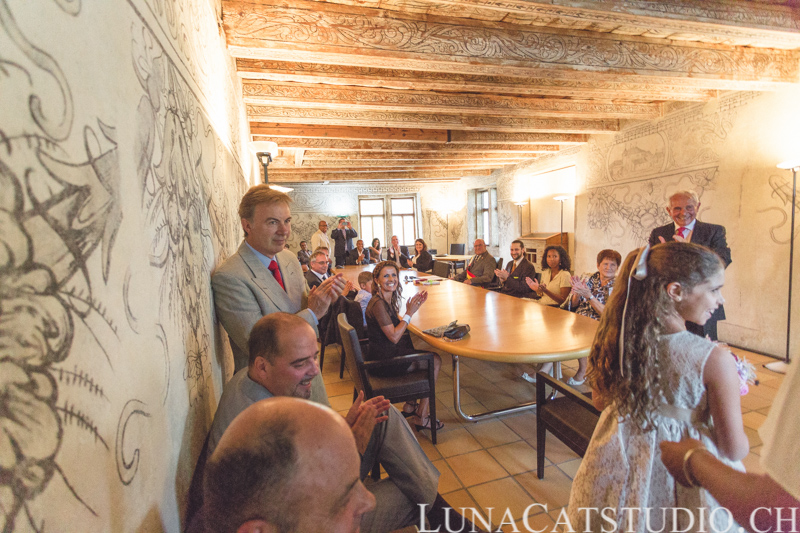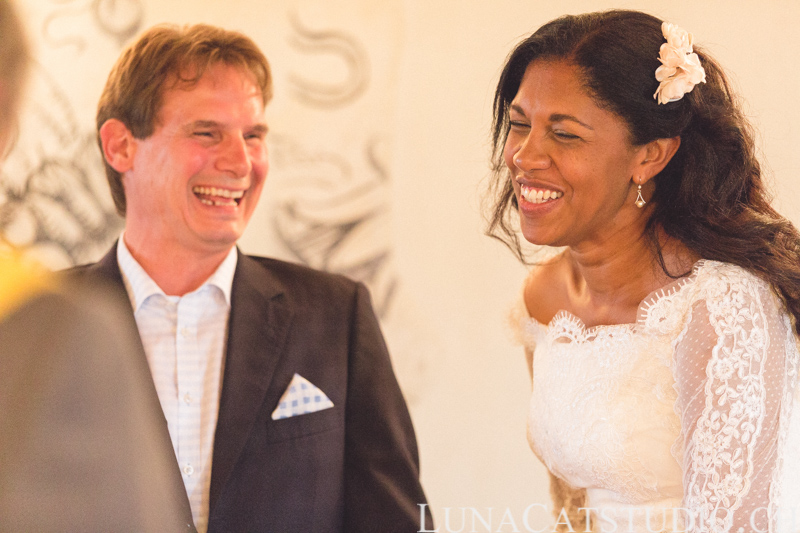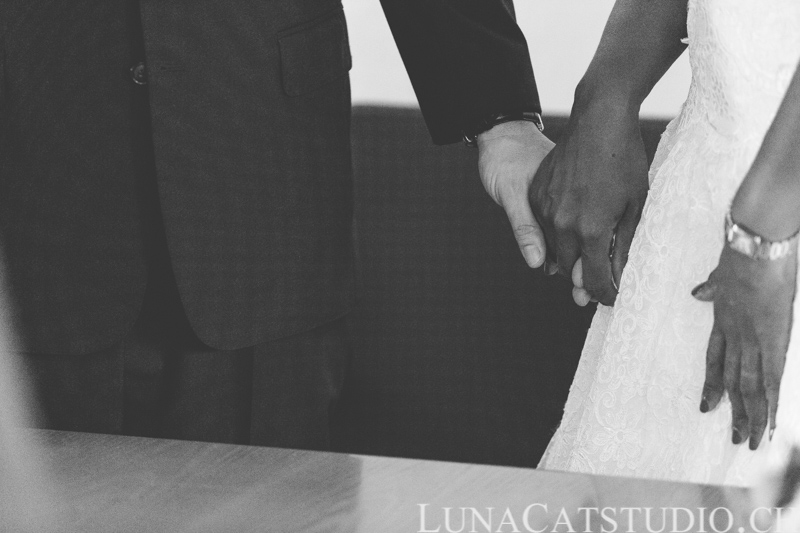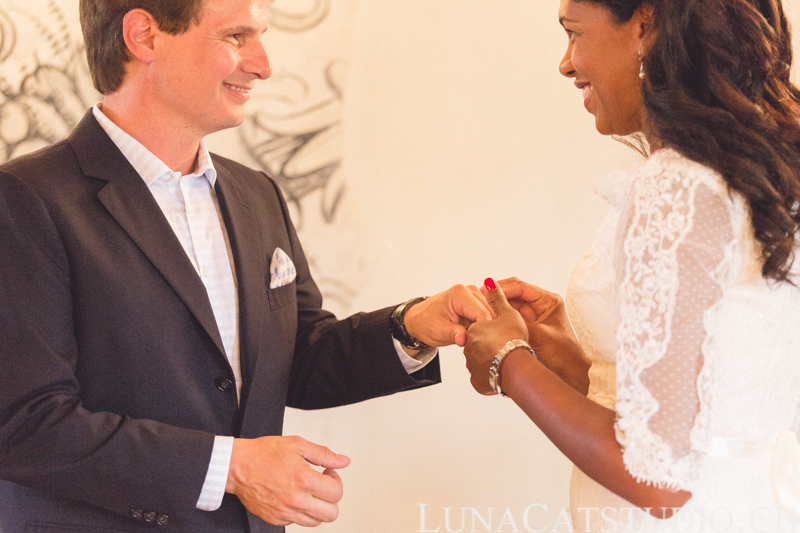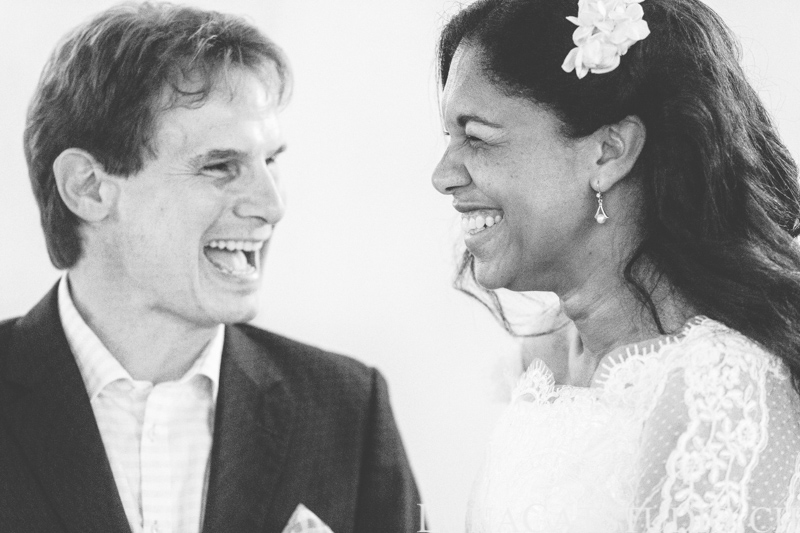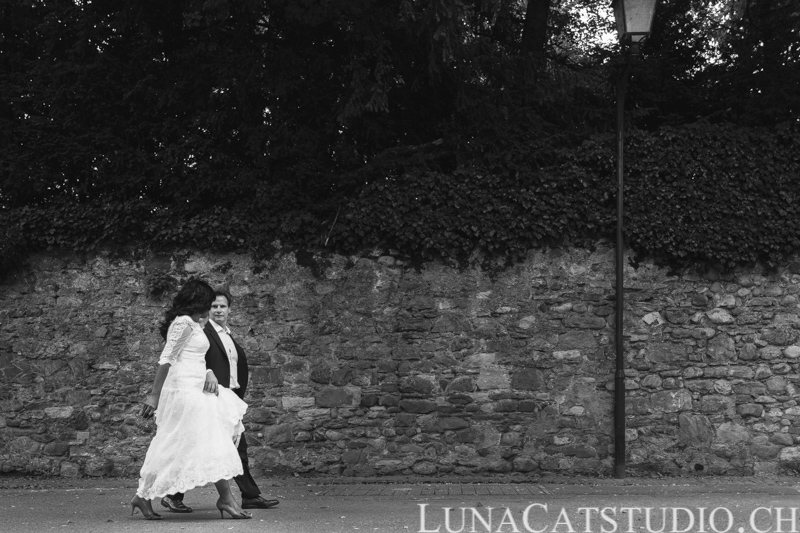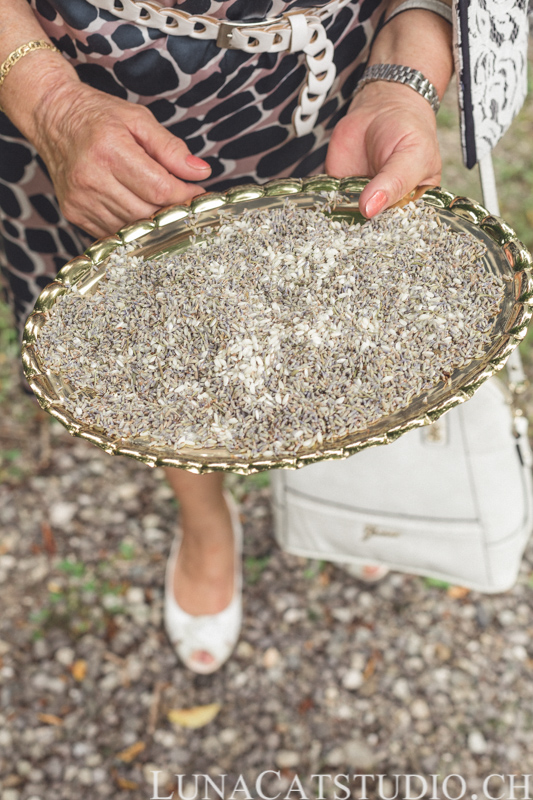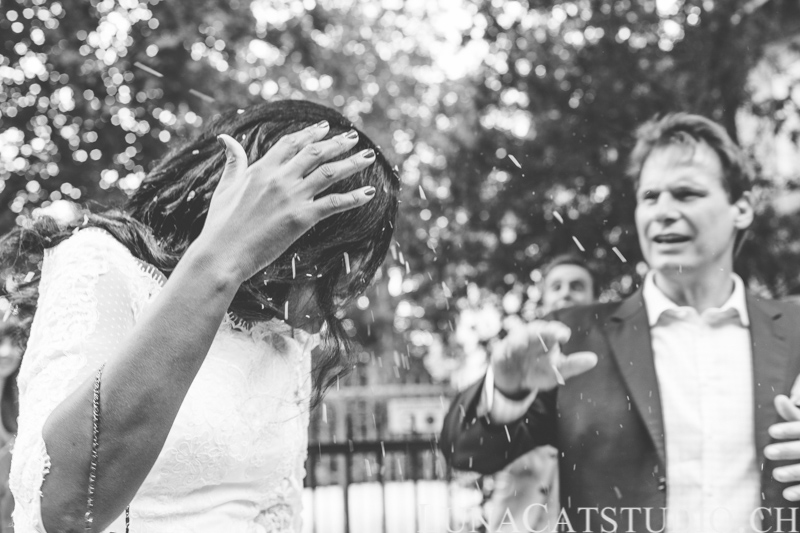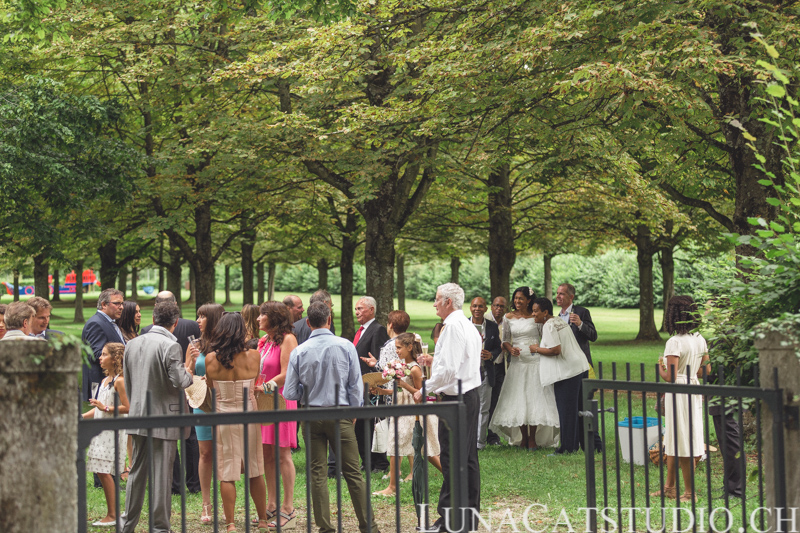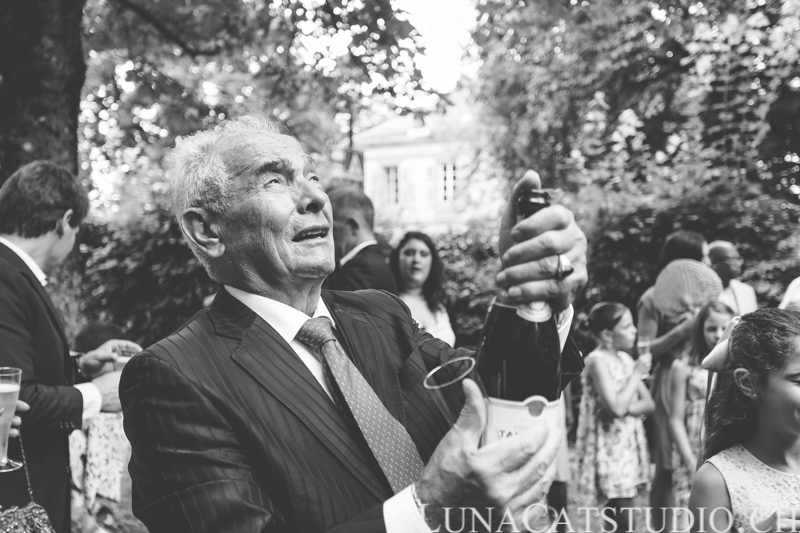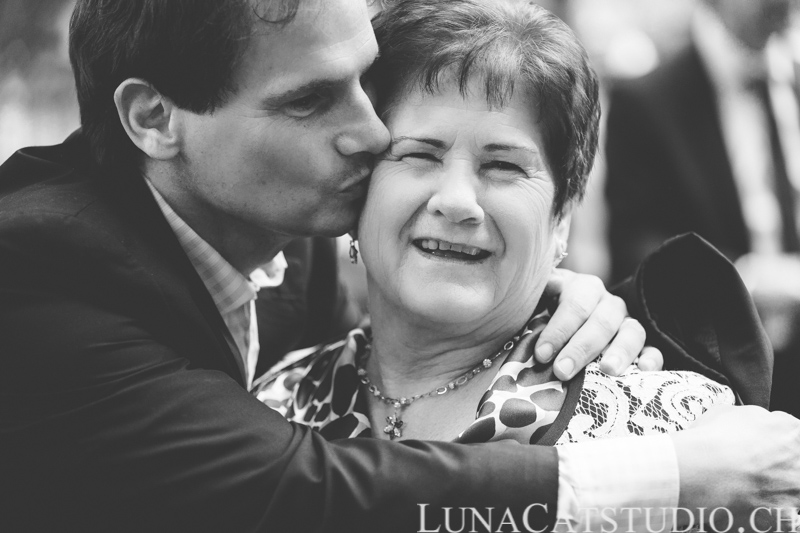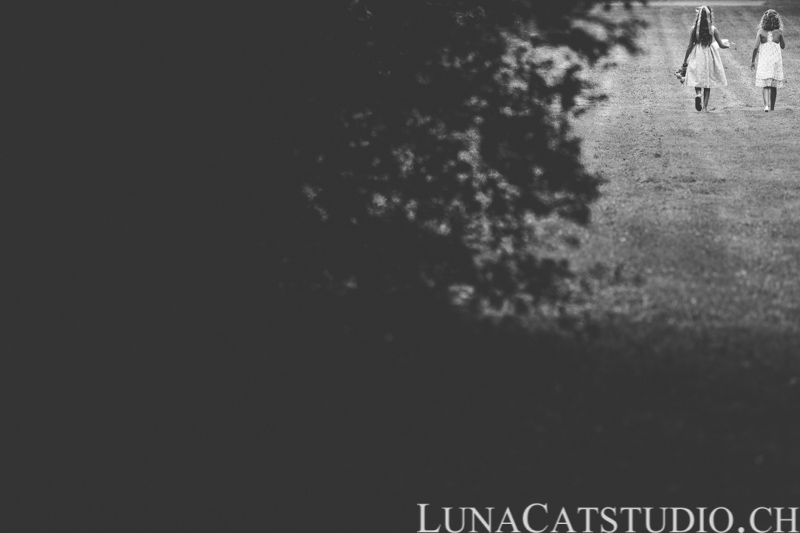 Wedding reception at the Divonne-les-Bains Castle
For the wedding reception, everyone headed to the Divonne-les-Bains Castle. After a stom, everyone could enjoy the outdoors of the castle, especially children who played football on the grass.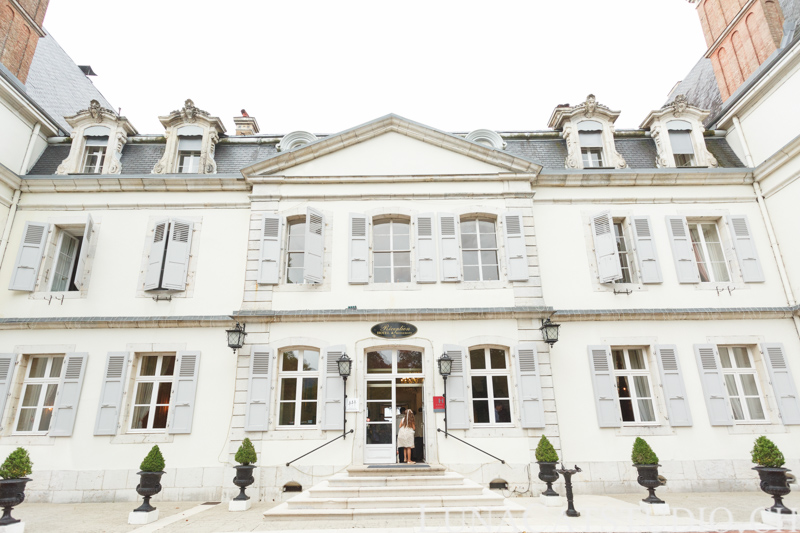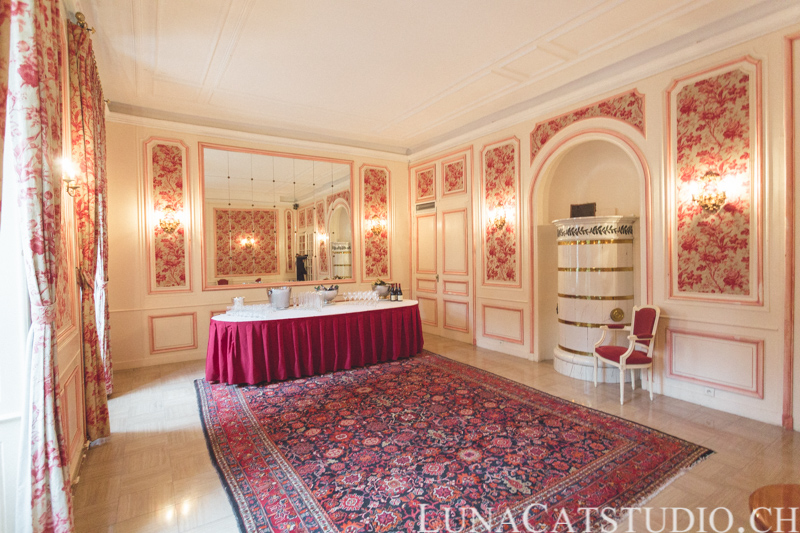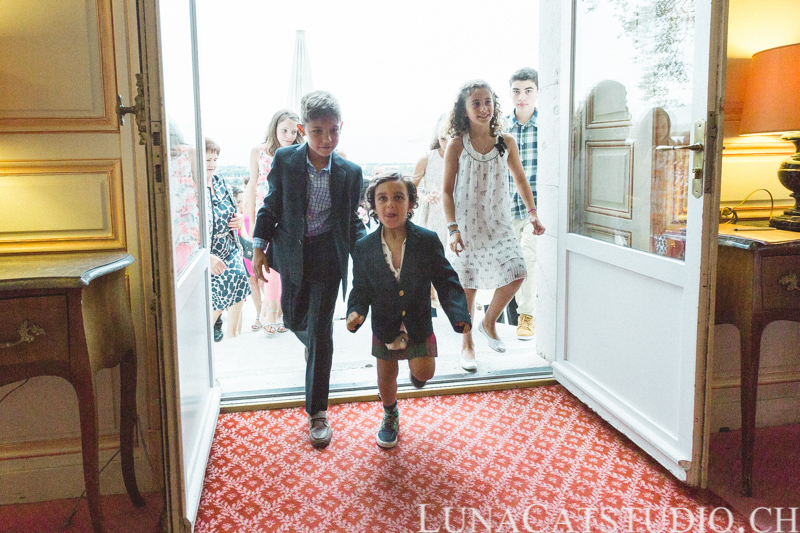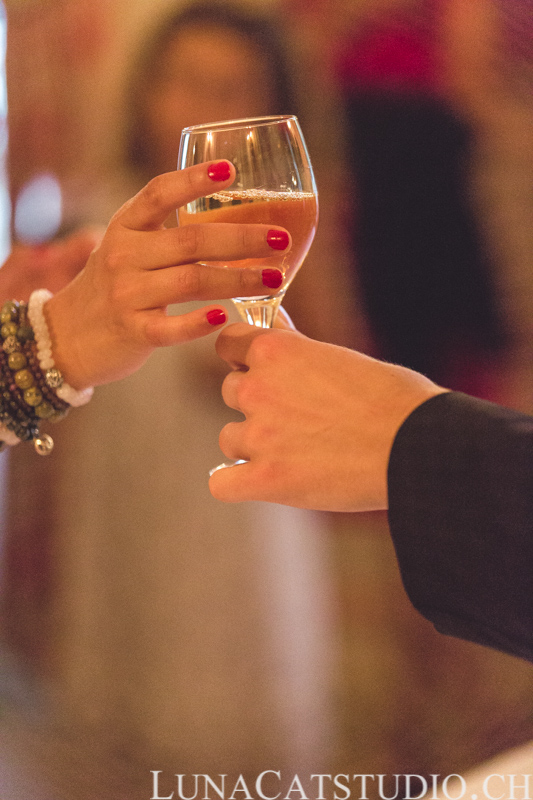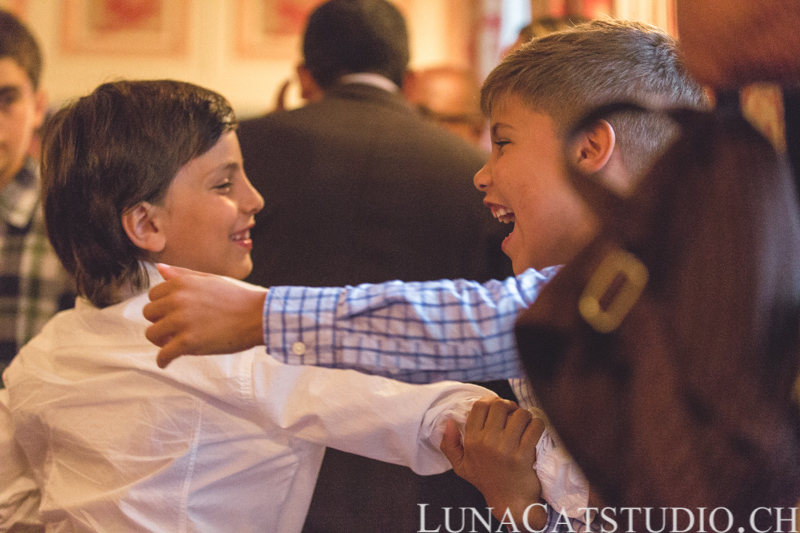 During that time, we took this opportunity to shoot some couple photos with the bride and groom with a wonderful light from the afterstorm. After that, it was time to head inside the Divonne-les-Bains Castle for the wedding reception.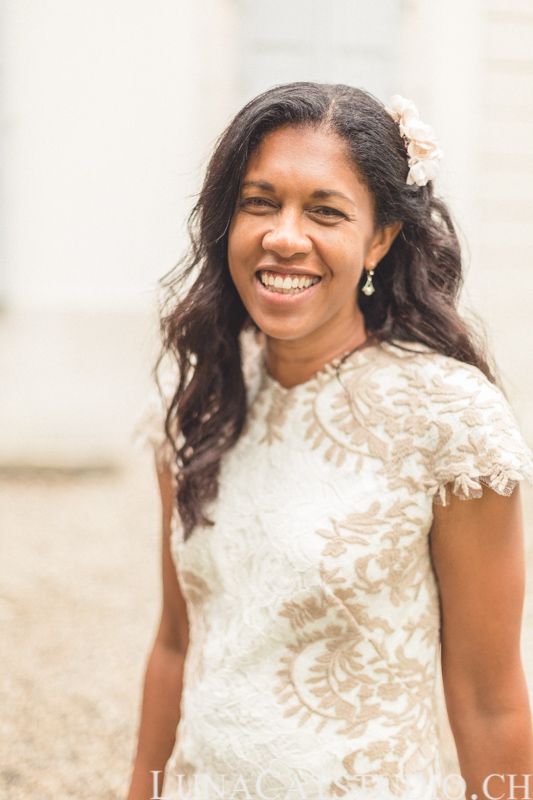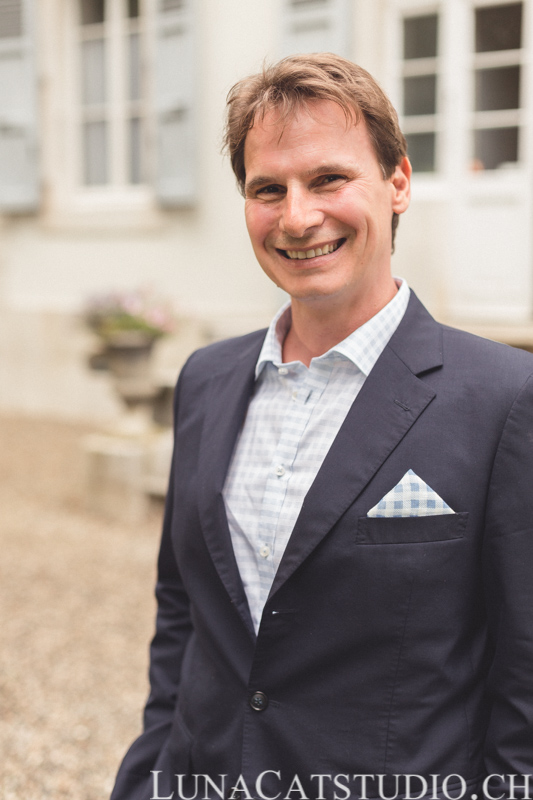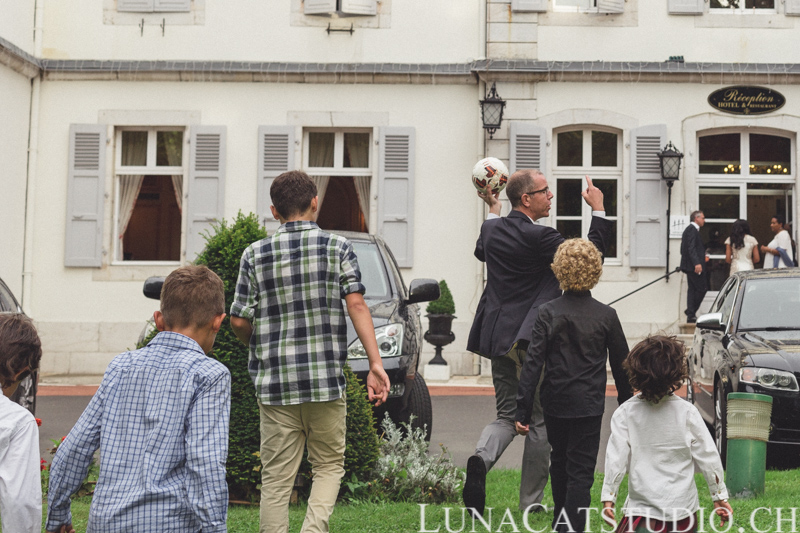 The reception room was located in the subground, with a wonderful authentic and rustic feel to it. Deirdre had wonderfully decorated the wedding, helped with carefully created floral decoration to bring even more vintage style to the reception.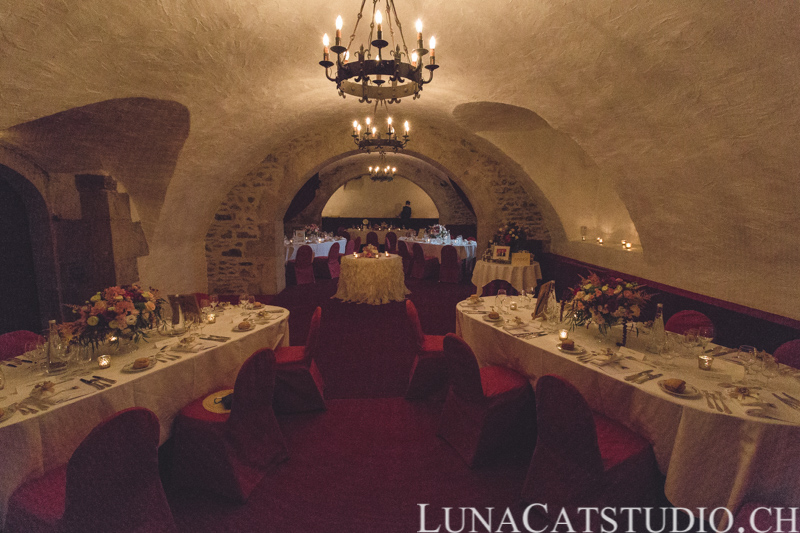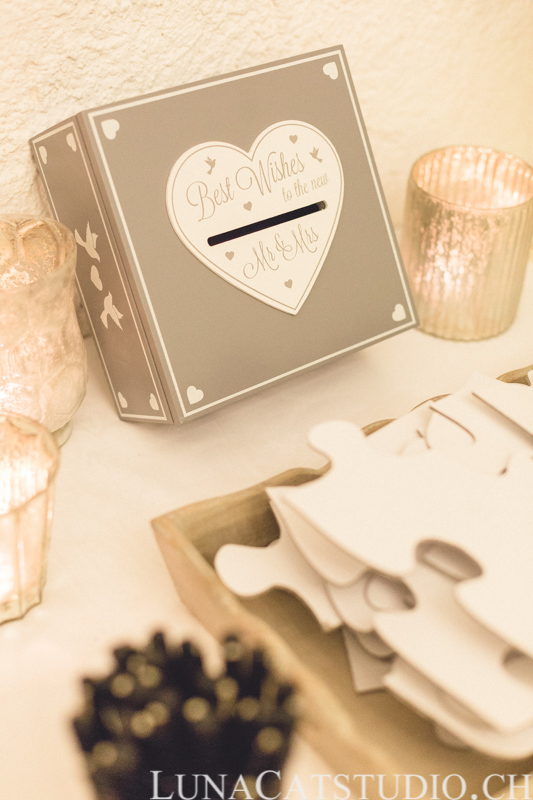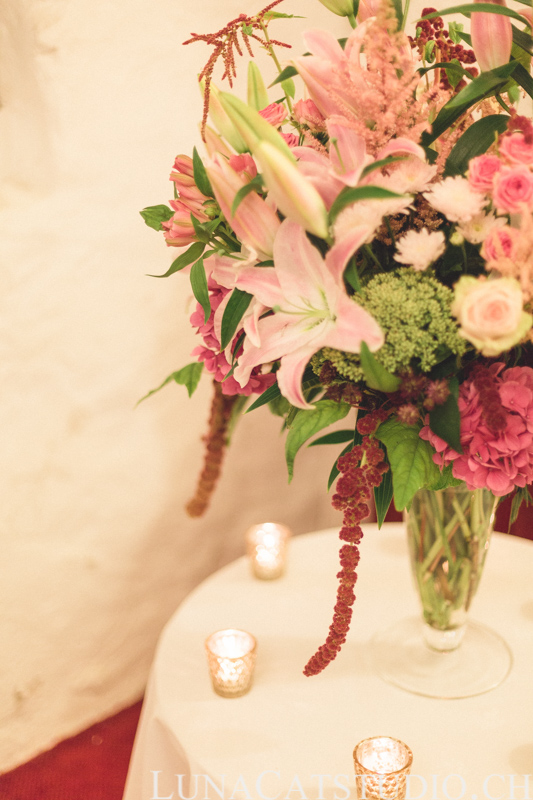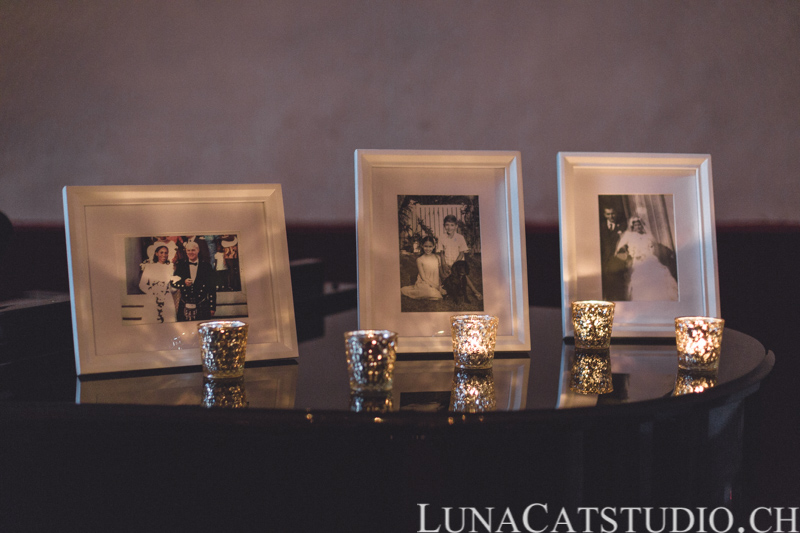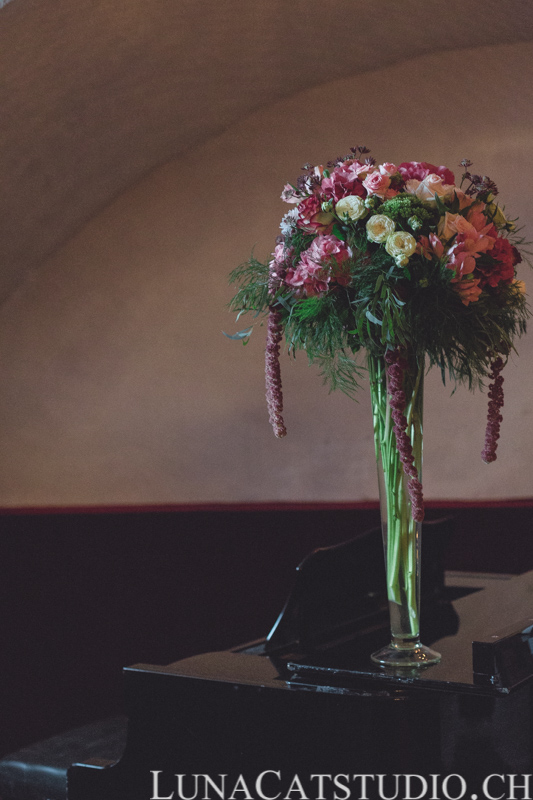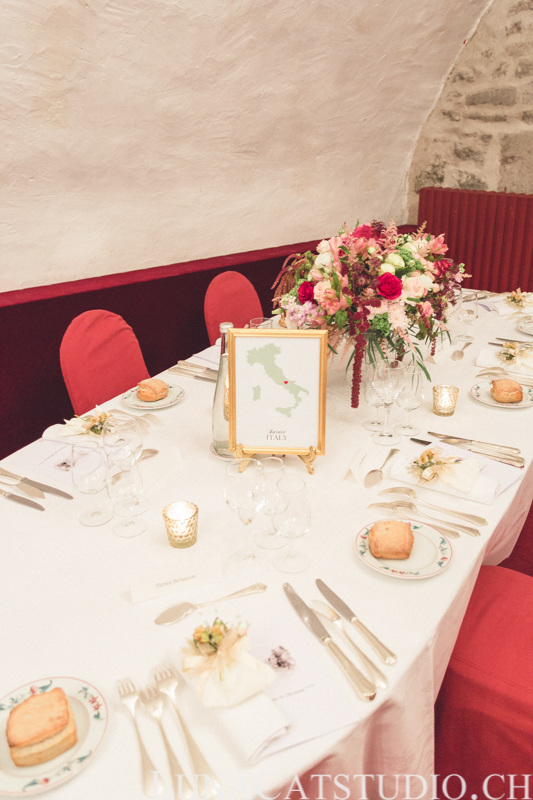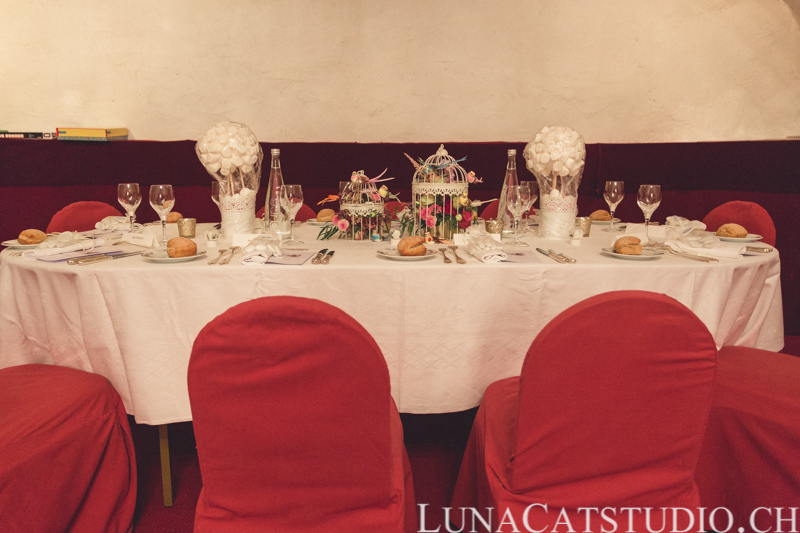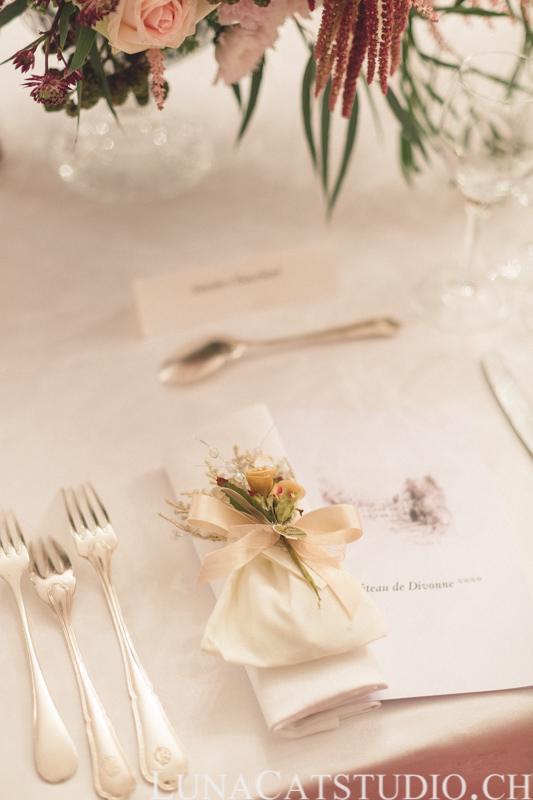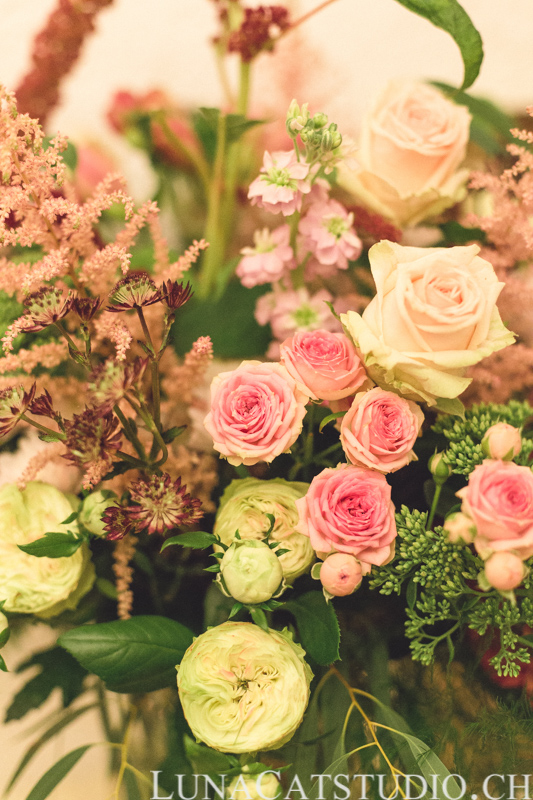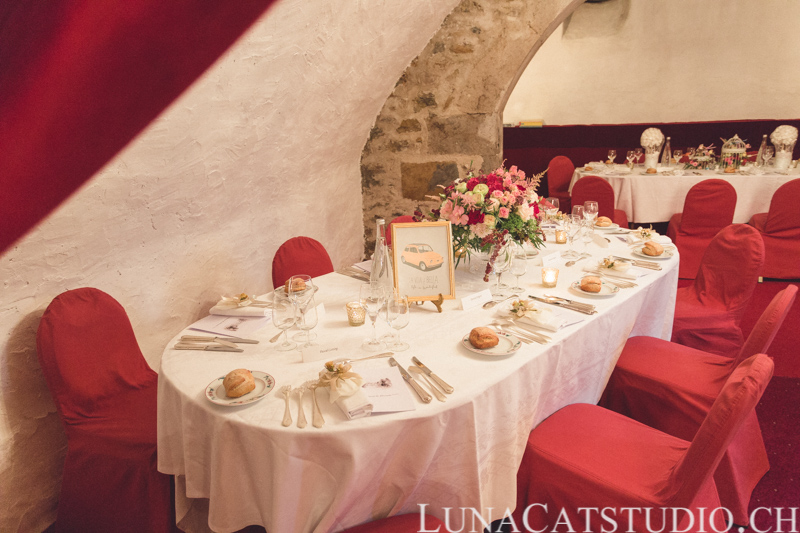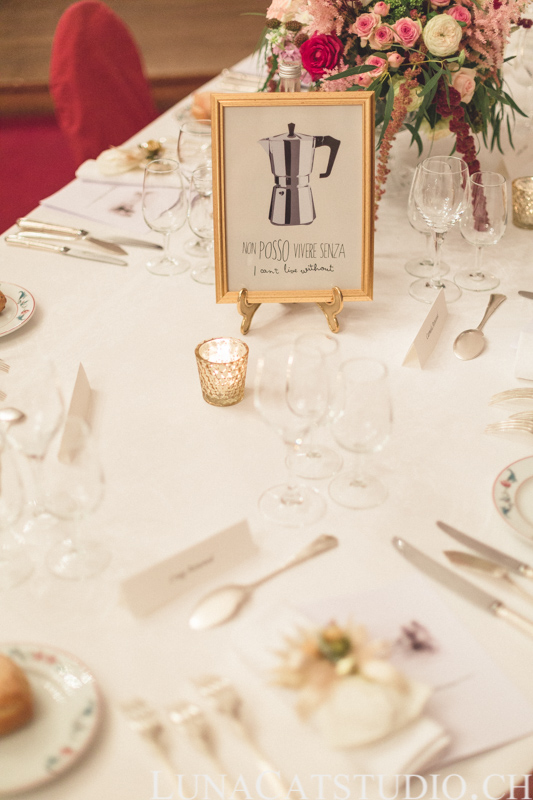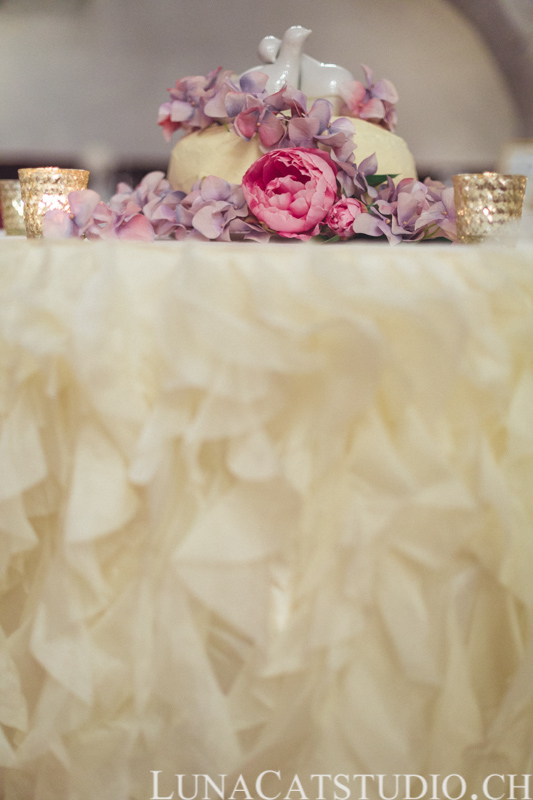 The wedding reception began with a wonderful surprise made by a cousin of the bride from the Bahamas, who is also an opera singer. I was told about how he beautifully sang and I must say it was incredible to see him sing in live! This moment was wonderful and the gift wad perfect for the couple.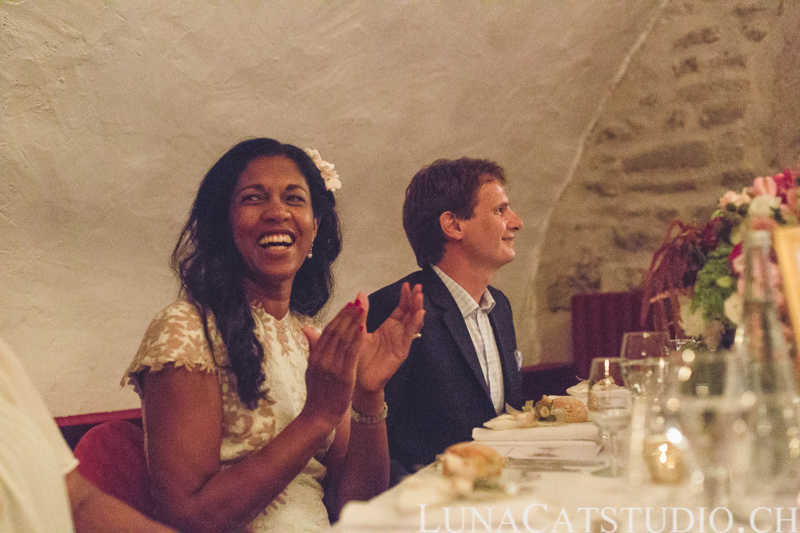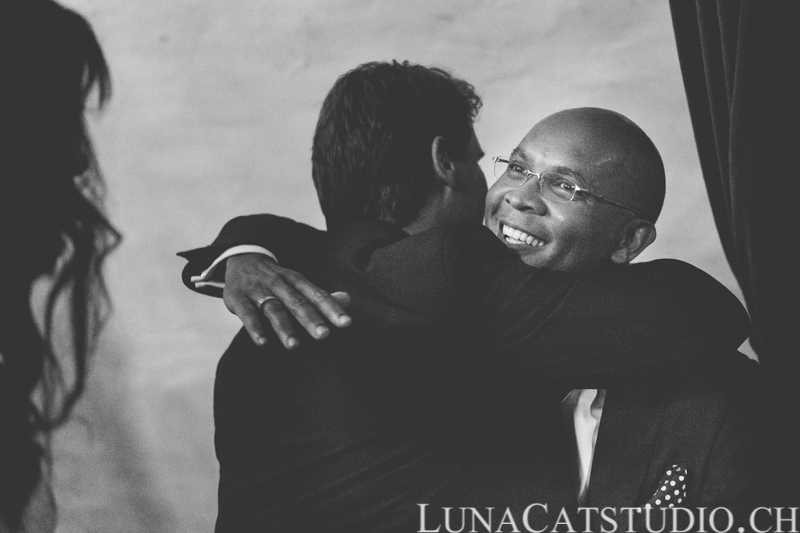 The wedding reception continued peacefully with great emotions and laughs for me to shoot, without forgetting the meal to photograph. Children were perfect as they were incredibly creative for those impromptu moments I love shooting!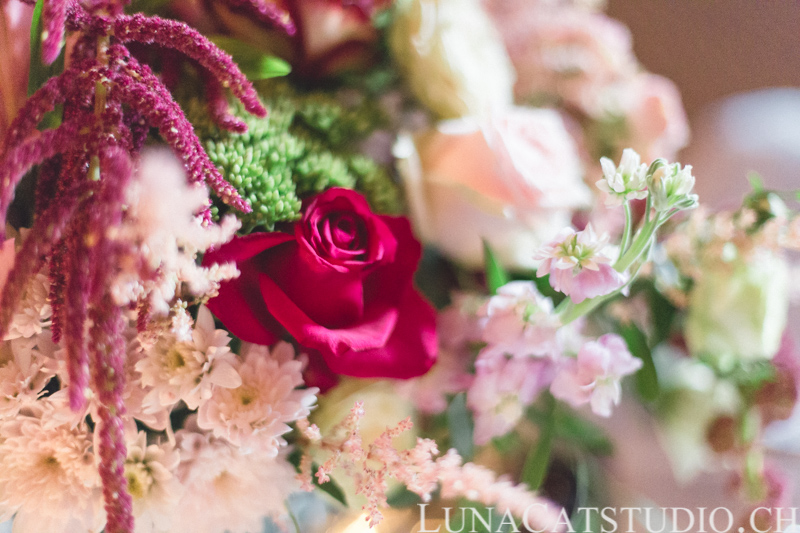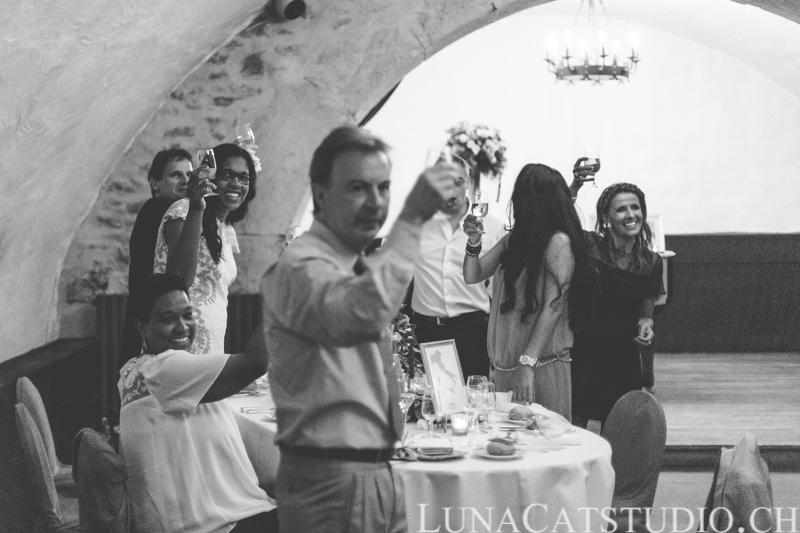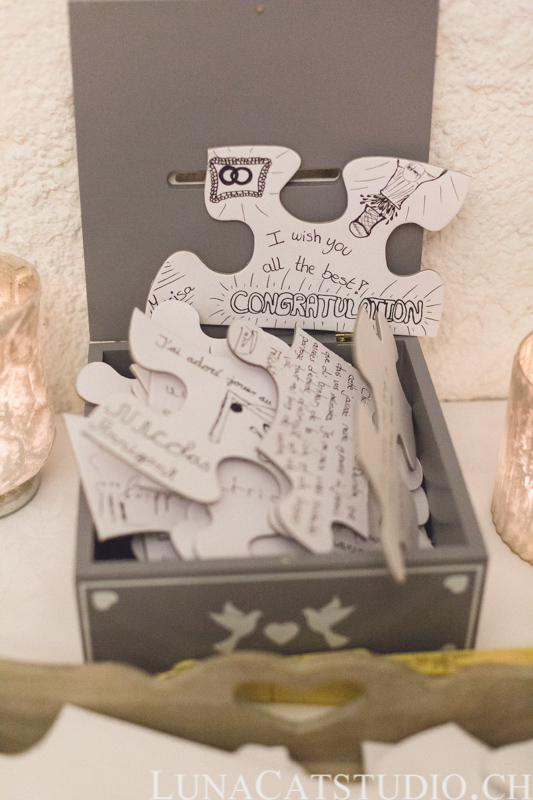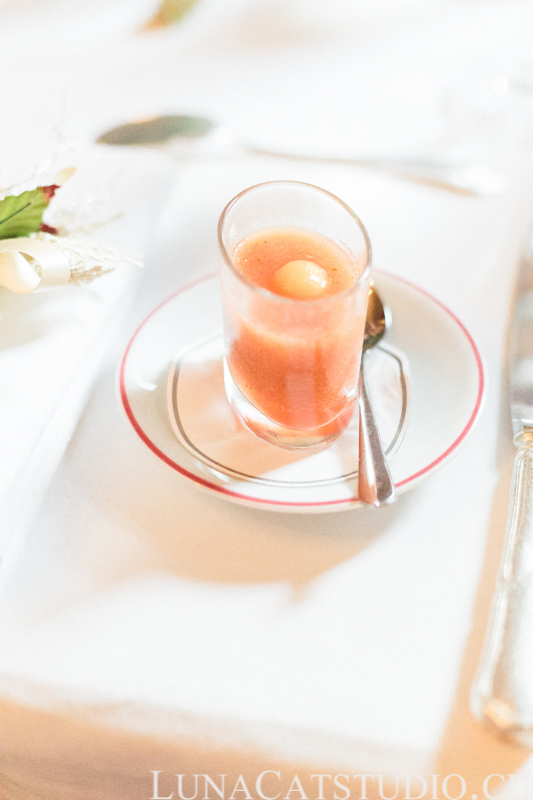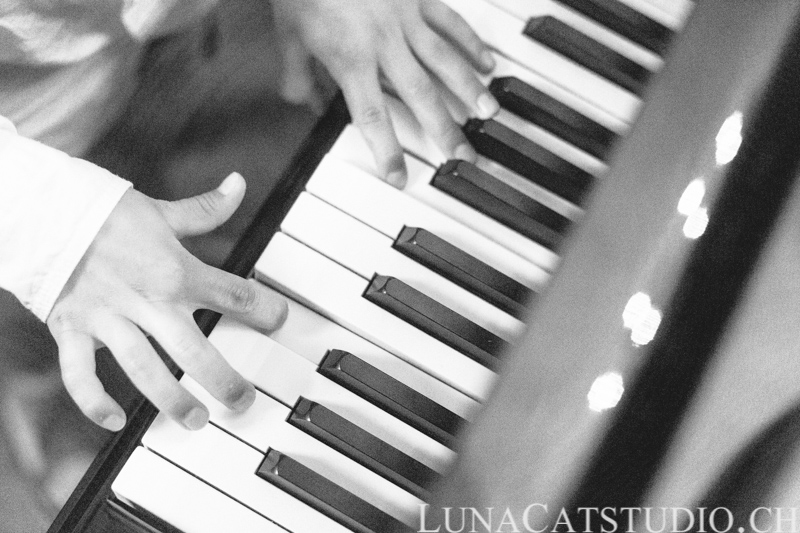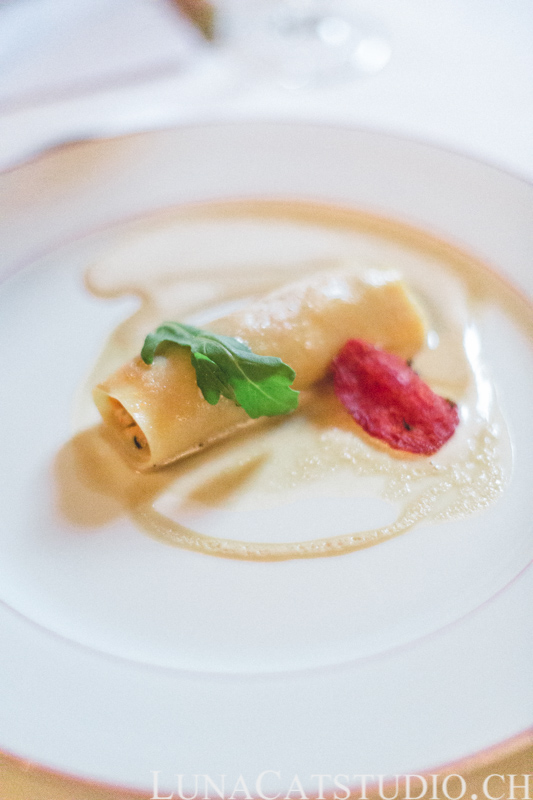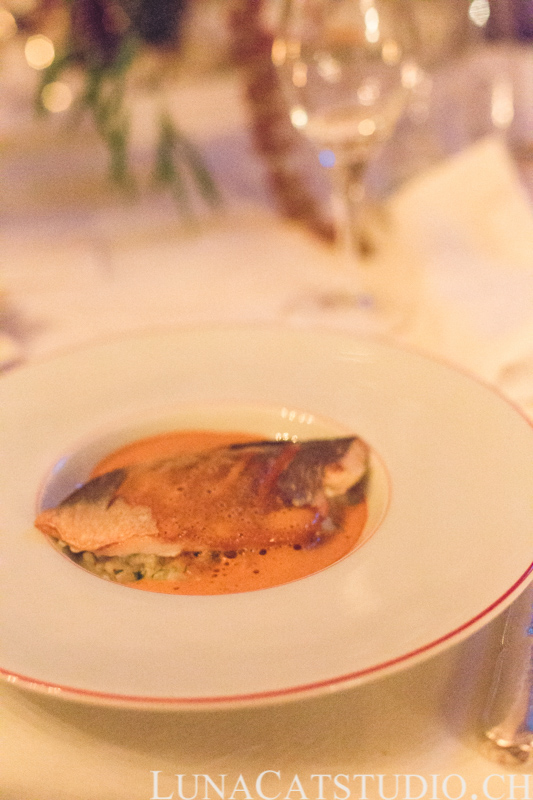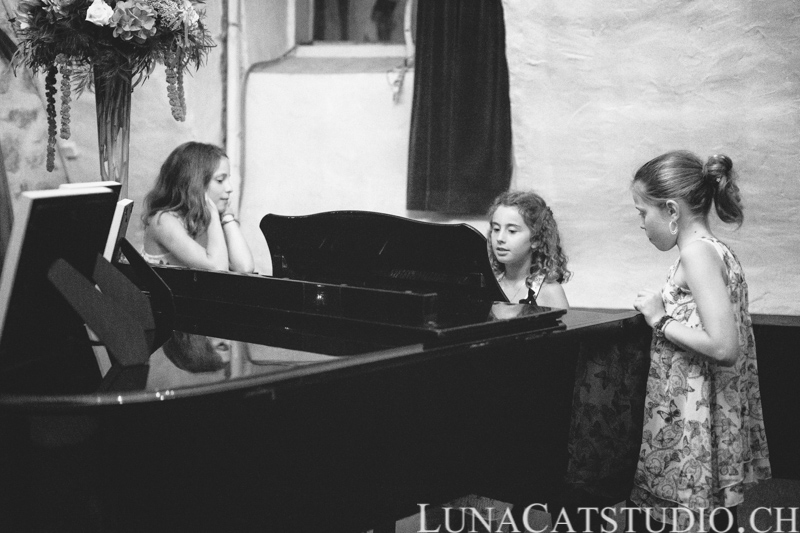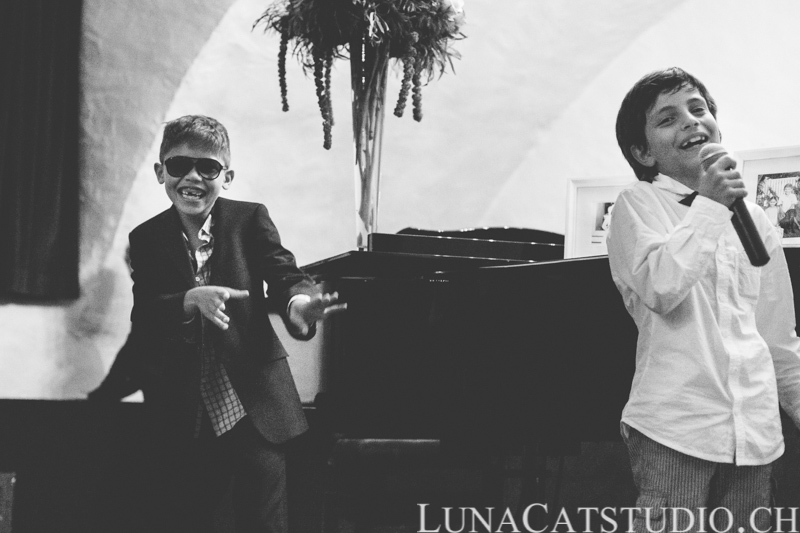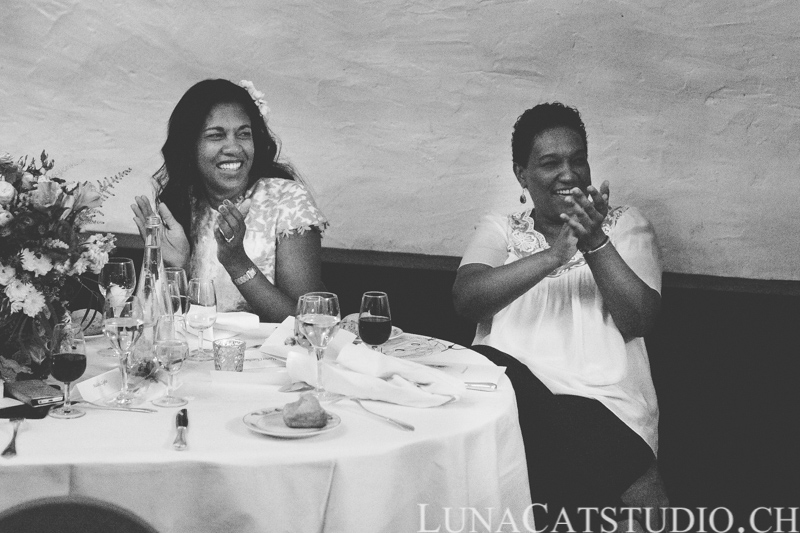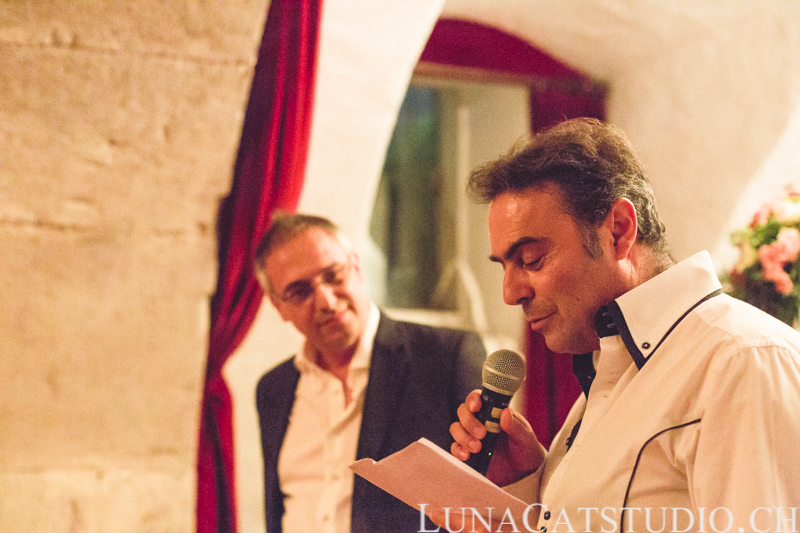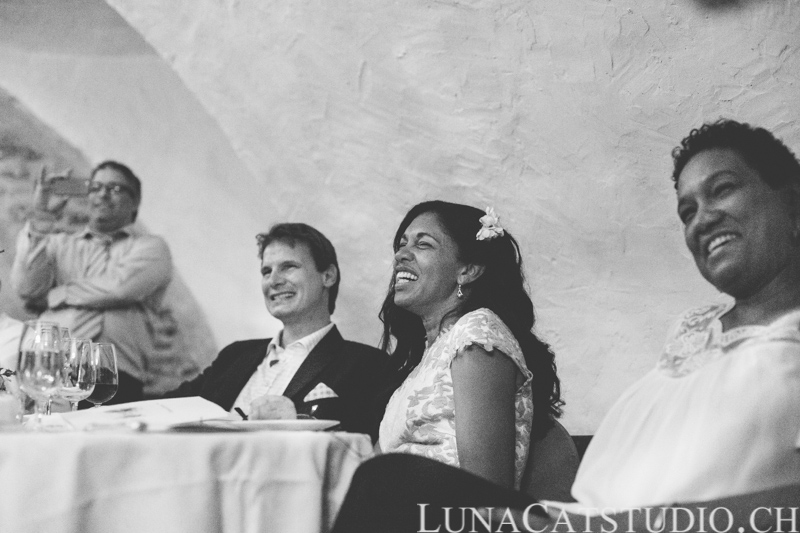 A wonderful day spent with Deirdre, Maurizio and their families and I was honored to be able to document this wedding in such a lovely atmosphere.
Follow LunaCat Studio on Facebook – Google+ – Twitter – Pinterest for future news about our wedding photography.
Wedding ceremony: Genthod
Wedding reception: Divonne-les-Bains Castle, France
Flower decoration designer: Arôme Création Floral
Wedding photographer: LunaCat Studio, Lausanne