On the road, the storm just started. Hard to see something with such a downpour. I had prepared the umbrella for this photo shoot but I would have liked Mégane and Maël not to experiment their engagement session at Chillon castle under the pouring rain. Fortunately, while arriving to Chillon Castle, the storm stopped and after some minutes, all the humidity had dissipated. After-storm atmospheres are always strong and wonderful with a gorgeous light, as I had already seen it while photographing Christelle and Michaël some time ago for a couple photosession. This is how the engagement session got started. This wonderful couple breathes love so much, happy in life that easily translated into their photos. I had such a wonderful time with them both! I look forward to documenting their wedding in September in the Valais, Switzeland, and also meet their baby Keylan!
Engagement session at Chillon castle: Mégane & Maël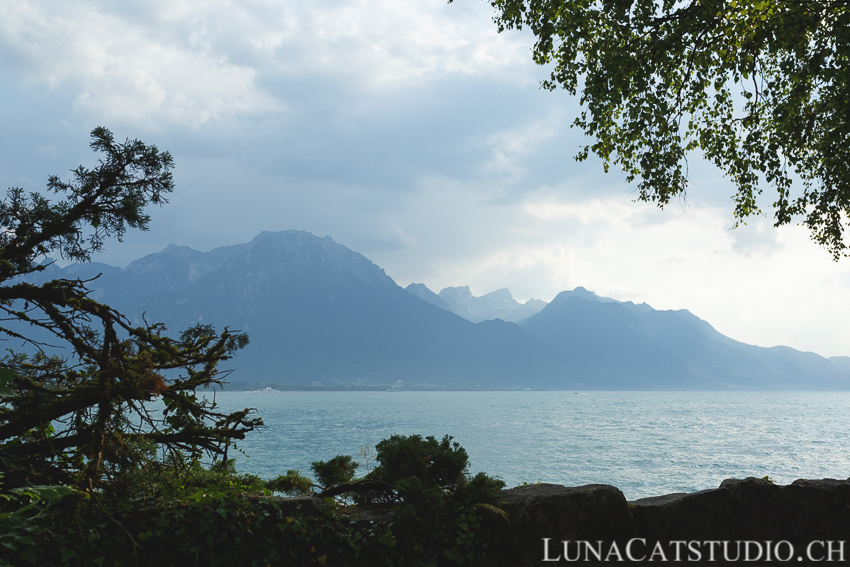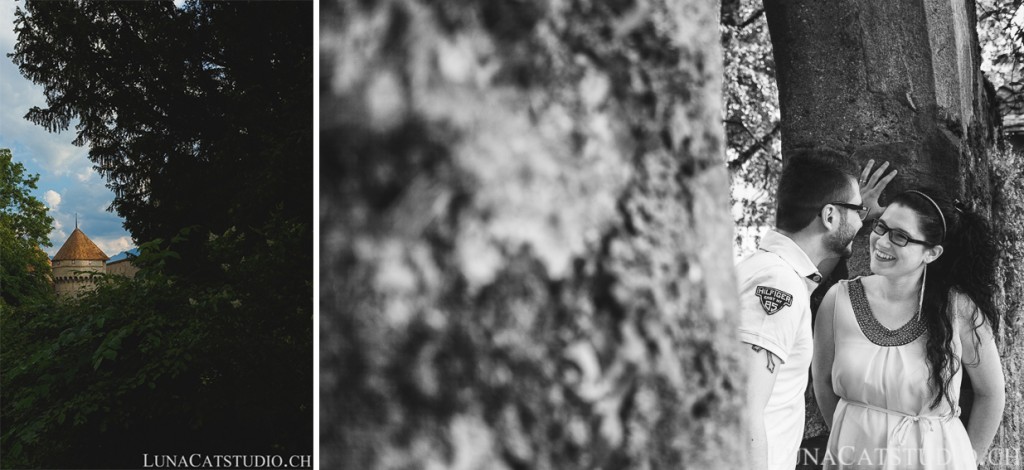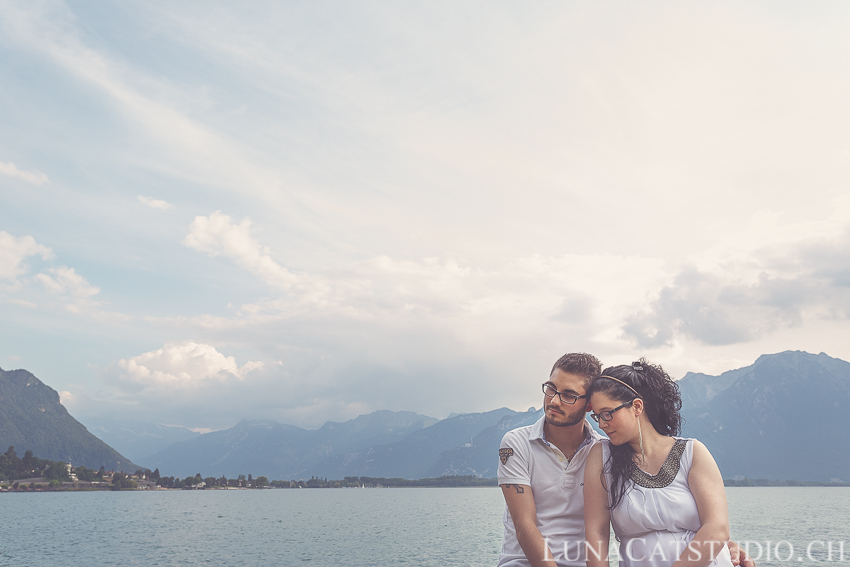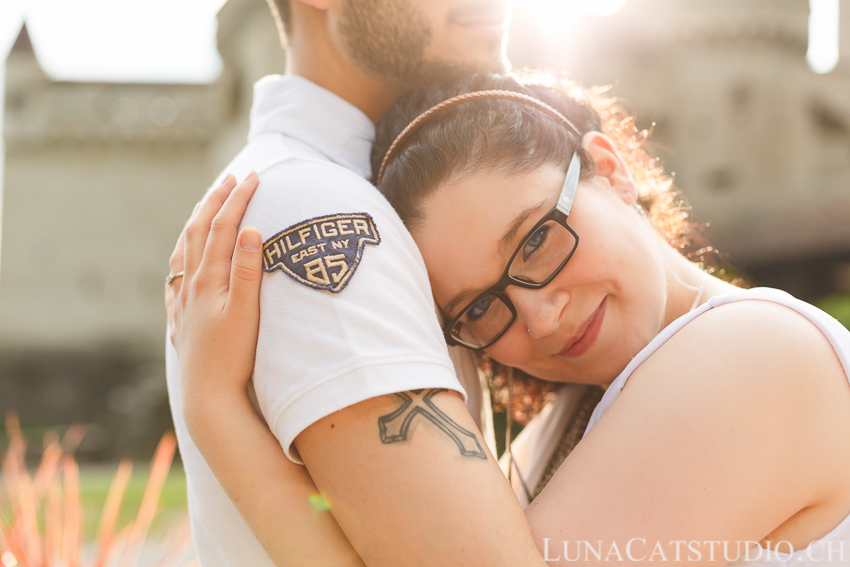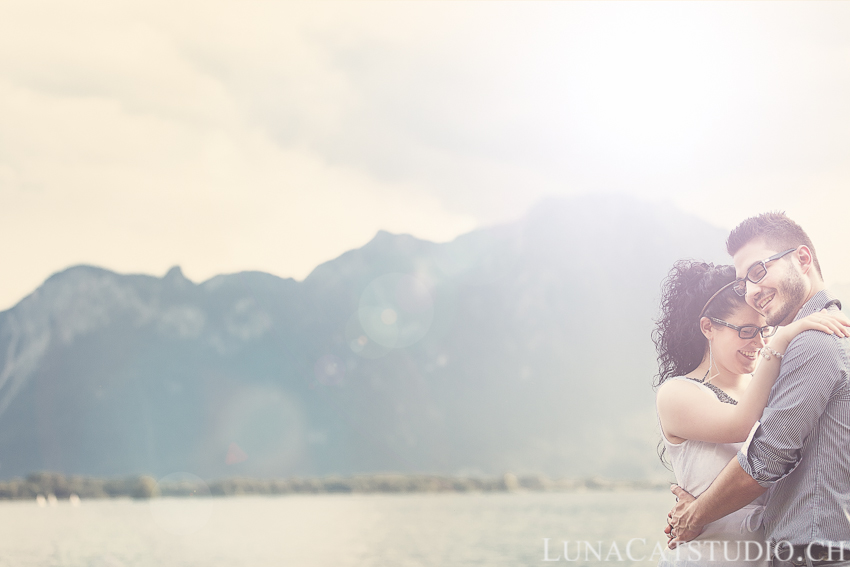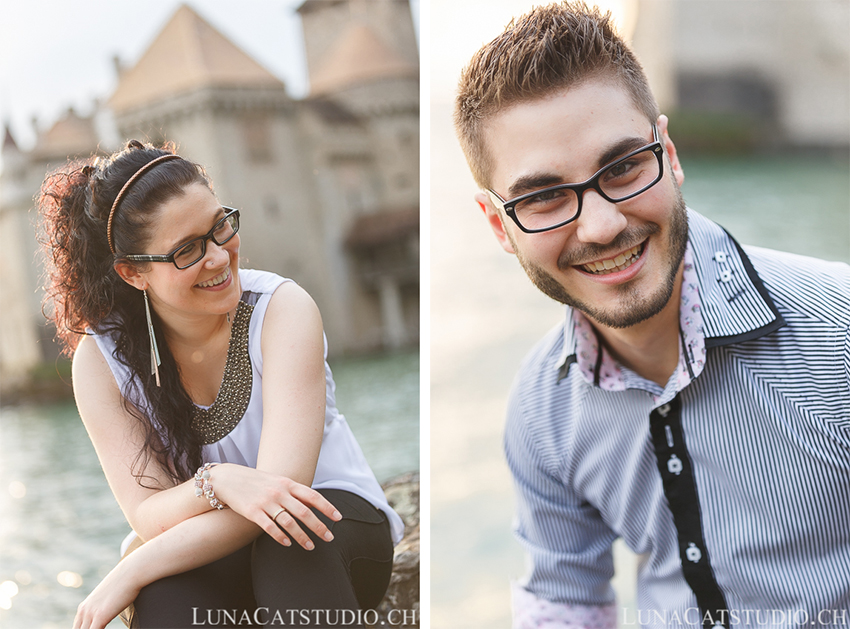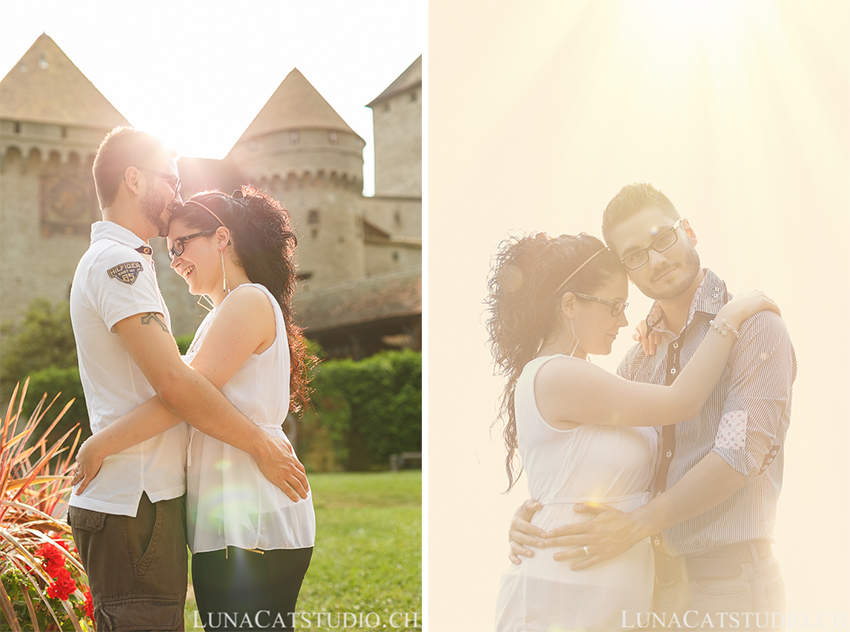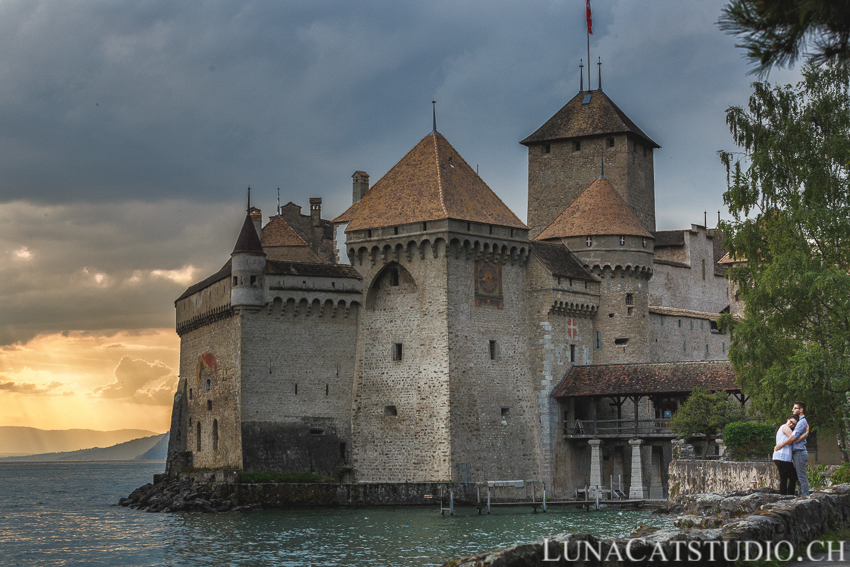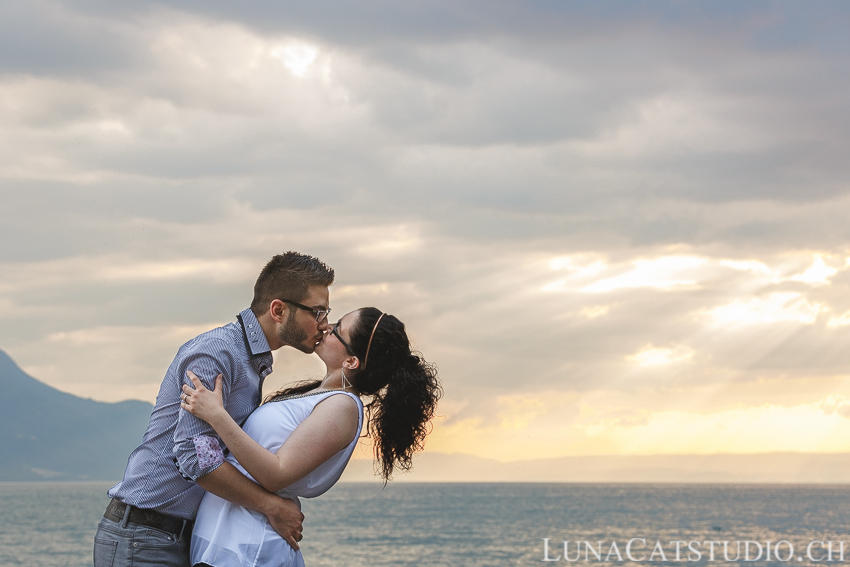 Go back on LunaCat Studio to see all our engagement sessions.
Follw LunaCat Studio on Facebook – Google+ – Twitter – Pinterest for other news concerning our photo sessions.