Did I already tell you I love meeting people from every horizon and for that, Switzerland is one of the best multicultural place where I have the chance to meet plenty of different people? I learn so much every time, I already knew for example how peculiar photography is for Indian people thanks to Agastya's family during their newborn photo session in Vevey. With Ishan, we, his parents and I, laughed a lot looking at his face at the beginning of the photo session because he had such different expressions! Every baby is unique and I love this variation in every newborn photo session, I can never get bored :)! 
Lausanne newborn photo session: Ishan
Without waiting anymore, I let you discover those funny faces that I was speaking about just before. You can be sure you will be happy for the whole day after that!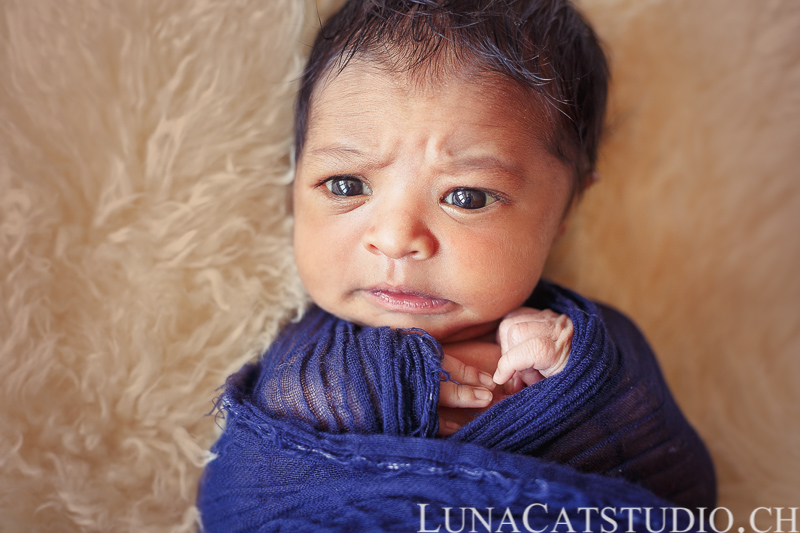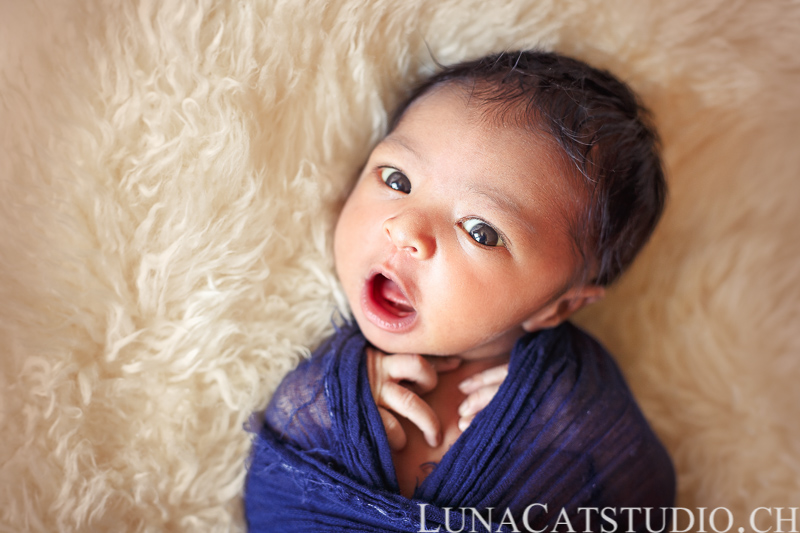 Still awake, Ishan is enjoying every moment of love and tenderness with his parents, giving me such an incredible opportunity to capture this family love.
Just as Calvin in his Nyon newborn photo session, Ishan tried hard to resist to a deep sleep at the beginning of his newborn photo session. Anyway, sleep is always winning and Ishan went back to sleep for beautiful dreams and also giving me the time to pose him safely and to capture his beauty as a baby.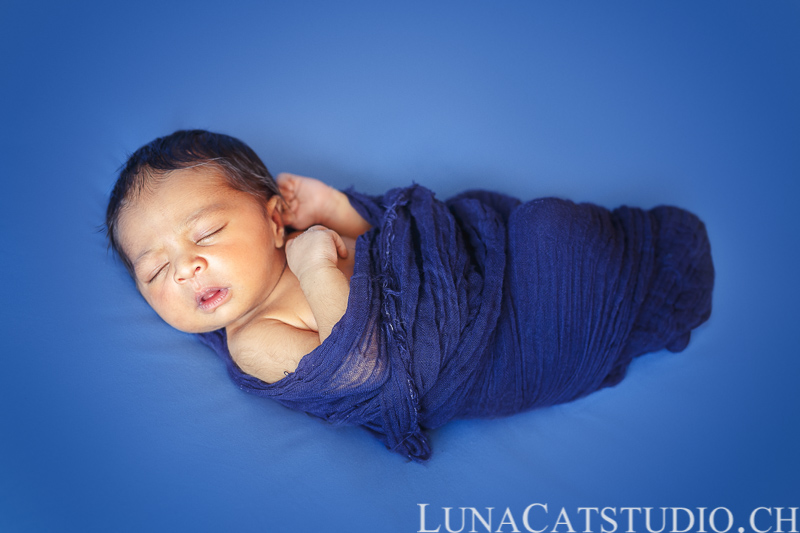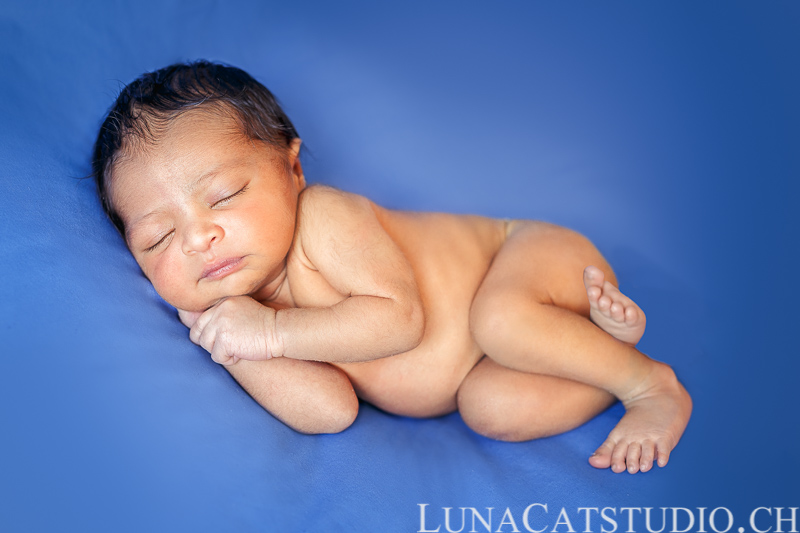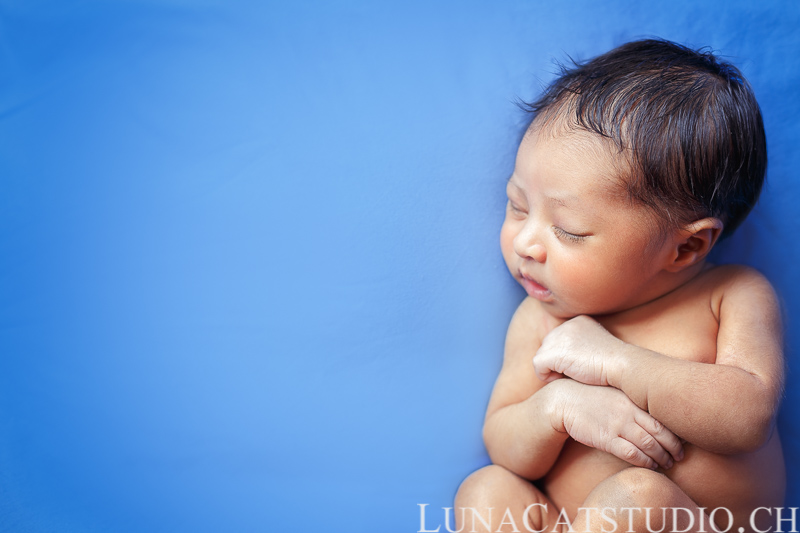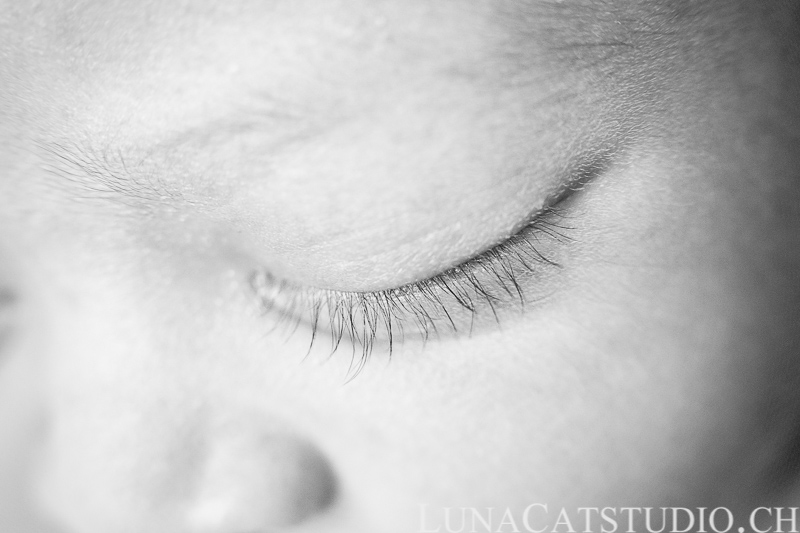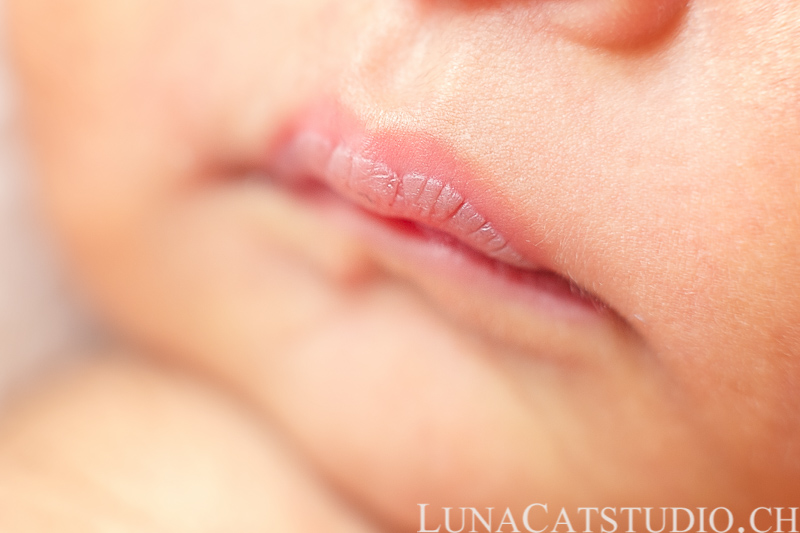 Follow the baby photographer LunaCat Studio on Facebook – Google+ – Twitter – Pinterest for other newborn photoshoots as a baby photographer.
---
About Cathy:

Lausanne newborn photographer

Newborn photographer LunaCat Studio offers to new parents in Lausanne, Vaud and Switzerland, being in Geneva, Nyon, Neuchatel, Fribourg, Yverdon, Vevey, high-quality newborn photography.

Based in Lausanne in Vaud, Switzerland, LunaCat Studio offers as a creative newborn photographer a unique treatment of your baby's first days with artistic and wonderful imagery with newborn photos after your baby's birth. The newborn photo session stays a privileged moment to immortalize the first days of your baby after his/her birth in Geneva.

Services

LunaCat Studio offers its baby photography during a newborn photo session in Geneva, Vaud and the rest of Switzerland in Lausanne, Nyon, Montreux, Fribourg, Yverdon, Neuchatel, Vevey. Contact me for more information on your baby photo session.

You are not looking for a newborn photographer? LunaCat Studio is also specialized in pregnancy photography and baby photography.