Axelle is Louiza's gorgeous daugther. As a newborn photographer, I am always happy to meet the little baby I have been photographing in her mum's belly.
Newborn photographer: Axelle
With her 2.8 kg, Axelle was a "little shrimp" as her mother was calling her during the newborn photo session. Even being so tiny, Axelle slept well and was wonderful during the photoshoot. That was my first time seeing a baby with two-colored hair. Therefore, I could not not shoot that in macro mode! I let you discover below the images made during Axelle's newborn photoshoot.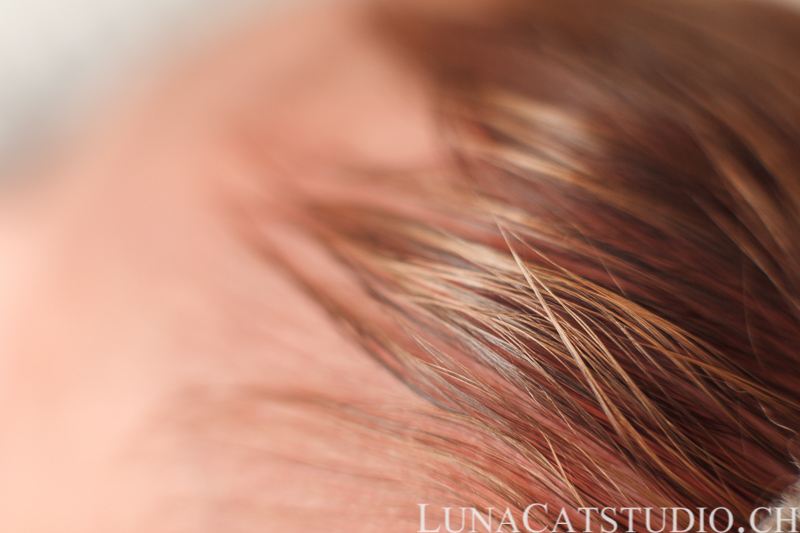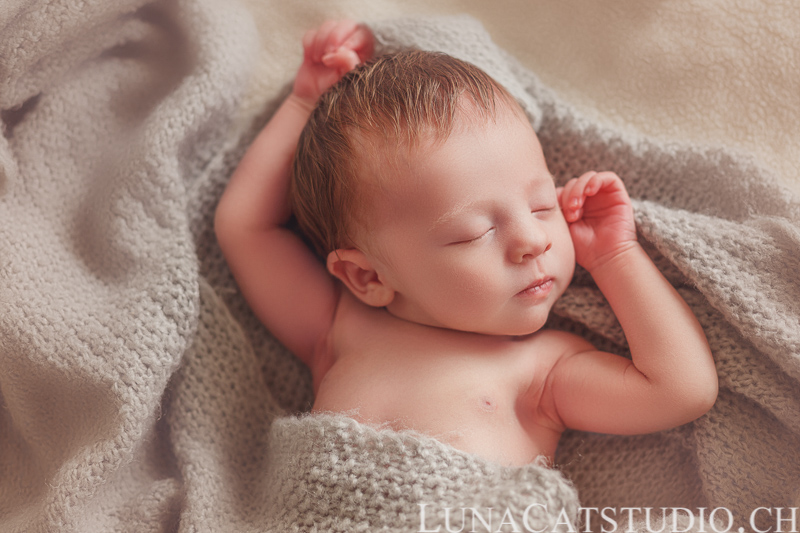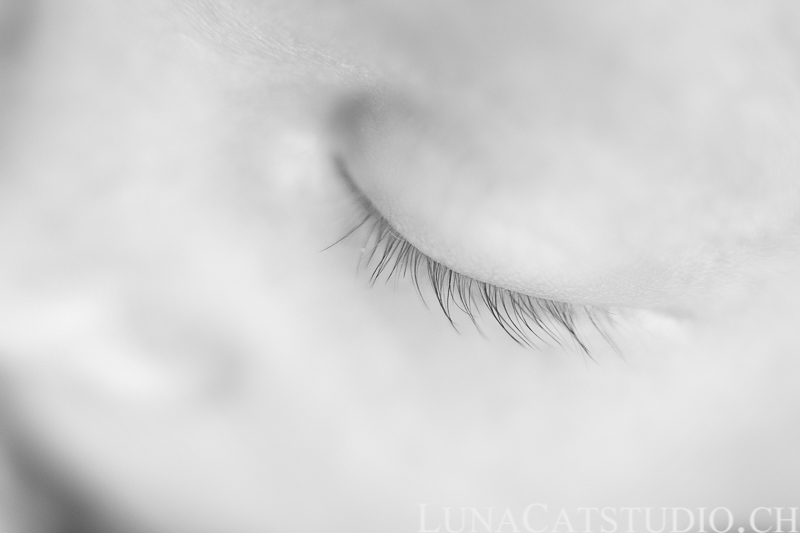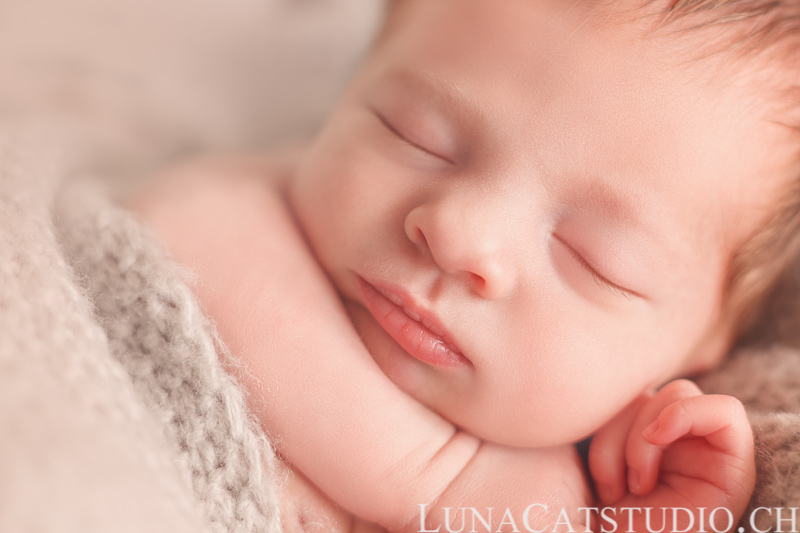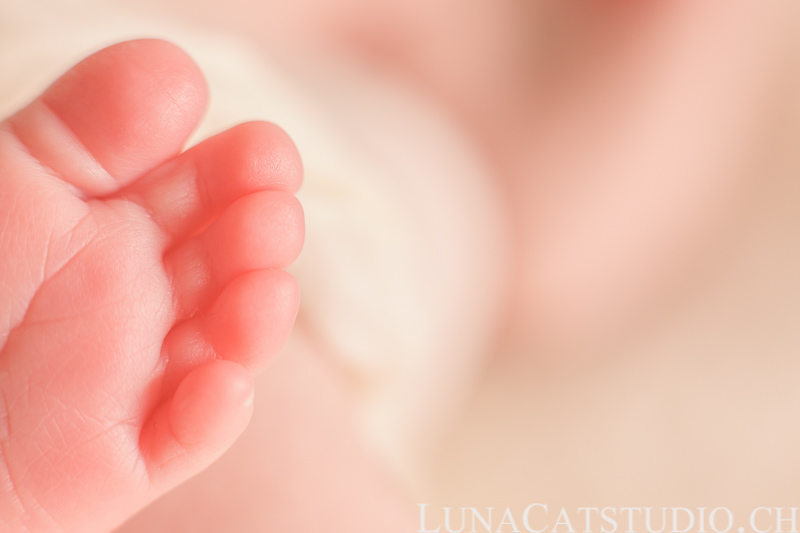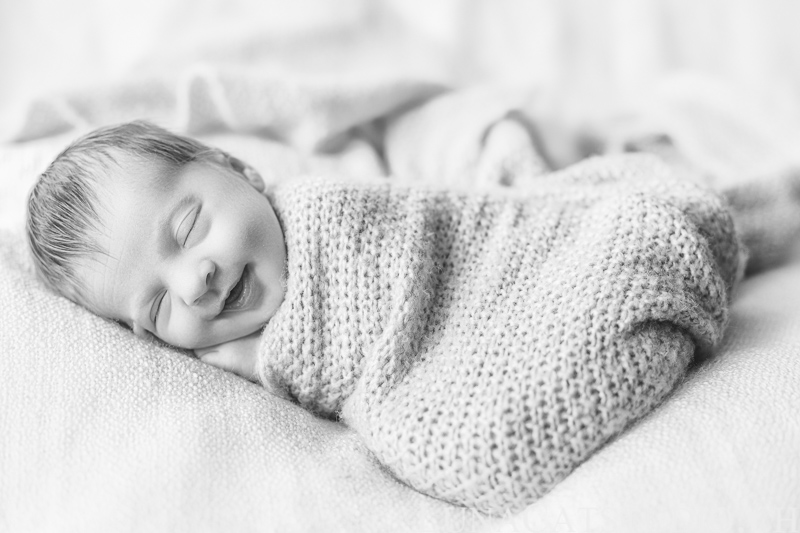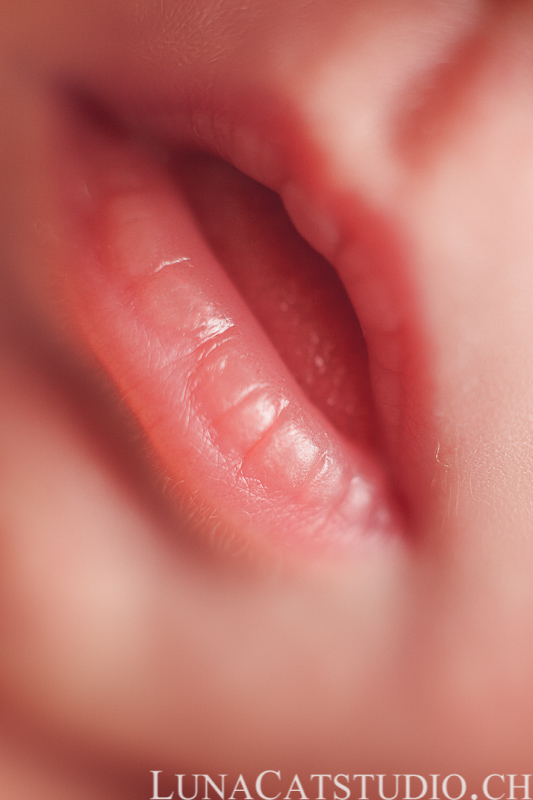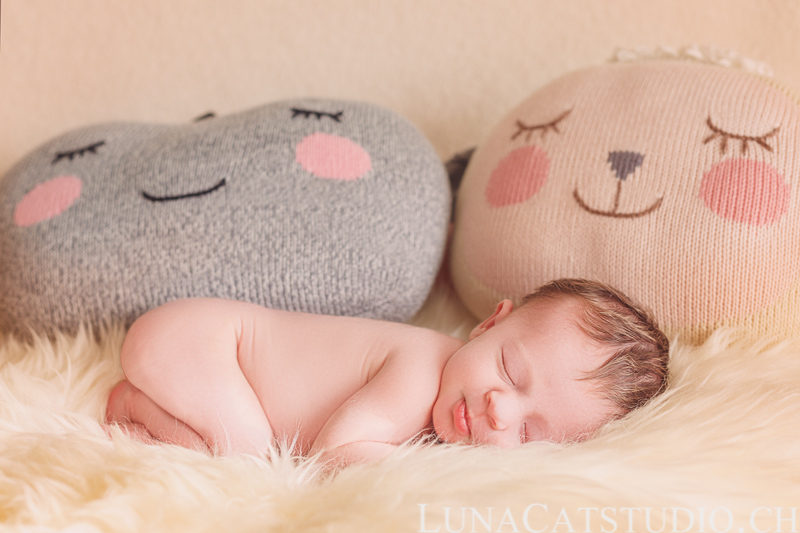 Louiza had prepared a wonderful decoration for Axelle's bedroom. Si you like the beautiful handmade cuddle dolls you see on the previous photos, you can buy them at the furniture and decoration shop Petit toi in Lausanne!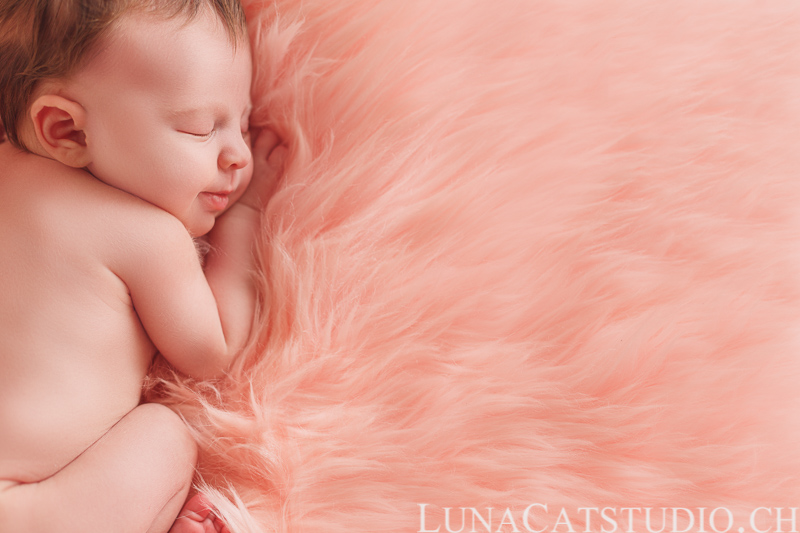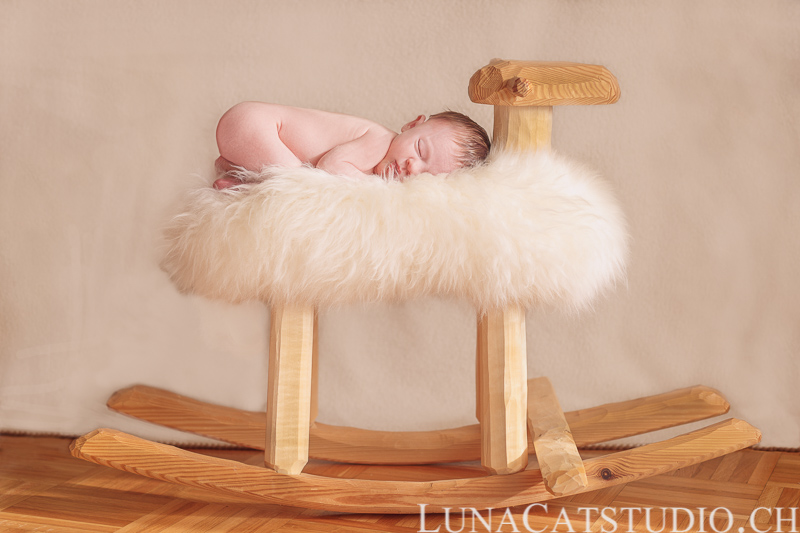 I just want to say one last thing regarding the last picture and safety precautions that were taken during this newborn photoshoot to make this pose. This is what we call a photo composite, meaning I used Photoshop to erase Axelle's mother hand from Axelle's back. Indeed, during the whole posing process, Axelle was always maintained to avoid any startling move from her (even thought she is sleeping). Therefore, do not try to reproduce this pose on this type of object without the use of composite because it can be risky and dangerous for the baby if it is not done the right way.
Follow the newborn photographer LunaCat Studio on Facebook – Google+ – Twitter – Pinterest for other news as a newborn photographer.
---
About Cathy:

Newborn photographer

Newborn photographer LunaCat Studio offers to new parents in Vaud and Switzerland, being in Lausanne, Geneva, Vevey, high-quality newborn photography.

Based in Lausanne in Vaud, Switzerland, LunaCat Studio offers as a creative newborn photographer a unique treatment of your baby's first days with artistic and wonderful imagery with newborn photos after your baby's birth. The newborn photo session stays a privileged moment to immortalize the first days of your baby after his/her birth.

Services

LunaCat Studio proposes its baby photography during a newborn photo session in Switzerland in Lausanne, Geneva, Montreux, Vevey. Contact me for more information on your baby photo session.

You are not looking for a newborn photographer? LunaCat Studio is also specialized in wedding photography, maternity photography and family photography.